Since she graced our screens as 14-year old Dani Trant in 'The Man On The Moon,' Reese Witherspoon has been gifting audiences with glimpses of her incredible acting ability. She's starred in iconic roles in films like 'Legally Blonde,' 'Sweet Home Alabama,' 'Just Like Heaven,' and 'Walk The Line' – but have any of those roles earned her an Oscar?
Reese Witherspoon won an Oscar for her role in 'Walk The Line' at the 2006 78th Academy Awards. She won the coveted Best Performance by an Actress in a Leading Role award, beating Hollywood heavyweights Dame Judi Dench, Charlize Theron, Kiera Knightley, and Felicity Huffman.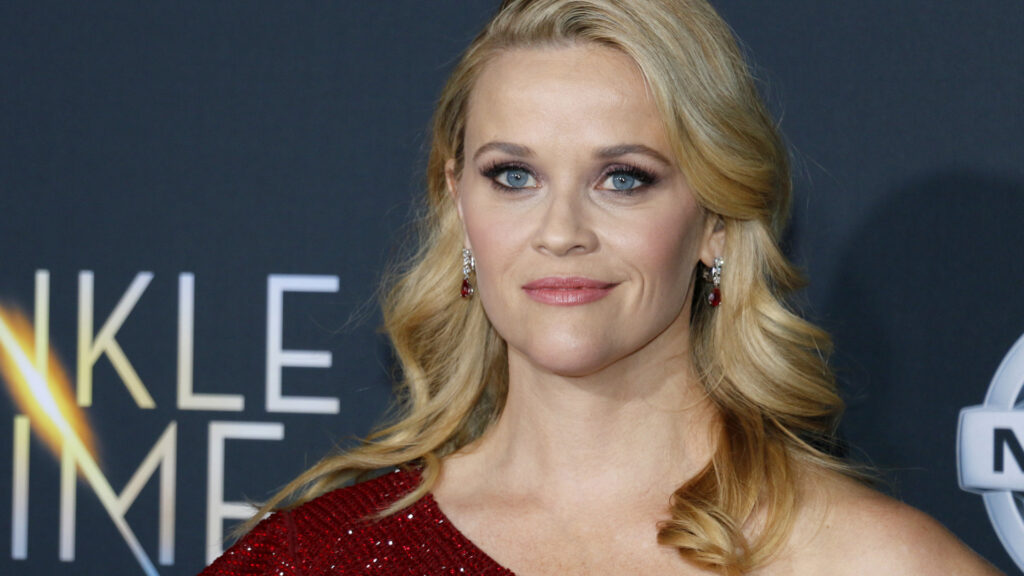 She oozes country charm, but Reese Witherspoon is certainly no small-town gal in the awards department. Let's find out more about Reese Witherspoon's Oscar, as well as the film that saw her receiving it, and take a look at some of her other admirable accolades.
Has Reese Witherspoon Won An Oscar?
In 2006, Reese was nominated for her role of June Carter in the 2005 German-American biographical musical drama 'Walk The Line'. This was Reese's first Academy Award nomination, but it would not be her last.
Reese was nominated for the Best Performance by an Actress in a Leading Role at the 78th Academy Awards alongside Dame Judi Dench for her role in 'Mrs. Henderson Presents,' Charlize Theron for her role in 'North Country,' Keira Knightley for her role in 'Pride and Prejudice,' and Felicity Huffman for her role in 'Transamerica.'
Needless to say, it's impressive that Reese took the award from these formidable actresses. If she had been close to being typecast because of her typical role choice, this certainly abolished that risk.
Much to her evident disbelief, Reese held her own against these accomplished actresses and took home the award. Reese's acceptance speech was heartwarming and endearing, and the star seemingly could not believe that she had won the prestigious award.
In her acceptance speech, Reese thanked the cast and crew, as well as her family, and gave a special word of thanks to her co-star Joaquin Phoenix and her husband at the time Ryan Phillipe.
What Is 'Walk The Line' All About?
Though Reese was the lone cast member who won an award for her work in 'Walk The Line,' the film scored five Oscar nominations. Joaquin Phoenix was nominated for Best Actor in a Leading Role for bringing the role of Johnny Cash to life, while the film was also up for the Best Sound Mixing, Best Costume Design, and Best Film Editing awards.
'Walk The Line,' which won the Golden Globe Award for Best Motion Picture, tells the life story of iconic singer-songwriter Johnny Cash and depicts how he went from the son of an abusive cotton farm owner to the world-famous rockabilly blues star he's remembered as today.
Reese played Johnny's love interest, June Carter, who is an instrumental character in Johnny's story and career. Oscar aside, this role also saw Reese take home Best Actress Awards from the Golden Globe Awards, BAFA, Critics' Choice Movie Awards, Screen Actors Guild Awards, People's Choice Awards, Teen Choice Awards, and various critics awards.
What Awards Has Reese Witherspoon Won?
Though her work in 'Walk The Line' deserves every award it saw her win, Reese's accomplishments as an actress have been noted in other films. Her film 'Wild' earned her Best Actress nominations at the 2015 Academy Awards, BAFTA Awards, Golden Globe Awards, and the Critics' Choice Awards.
She's been nominated for several awards for other roles, but only a few have seen her take home the prize. In 2018, Reese took home a Critics' Choice Award for her work as an executive producer on 'Big Little Lies' as well as a Golden Globe Award. As an actress in the show, she won a Primetime Emmy Award for Outstanding Lead Actress in a Limited Series or Movie.
In 2006, she won the Favorite Leading Actress People's Choice Award for her role in 'Just Like Heaven.' In 2008 and 2009, she bagged the Favorite Female Movie Star award for her work across the board.
Reese has also been nominated for awards in several films, including, but not limited to, her work in 'Cruel Intentions,' 'Election,' 'Pleasantville,' 'Sweet Home Alabama,' 'Water for Elephants,' 'This Means War,' 'The Importance of Being Earnest,' 'The Morning Show,' 'Legally Blonde,' 'Little Fires Everywhere,' 'Monsters Vs. Aliens,' 'Sing,' and 'Sing 2.'