Born on March 22, 1976, Laura Jeanne "Reese" Witherspoon is an award-winning actress who is part of an academic family. Her father, Dr. John Witherspoon, was a U.S. air force doctor who treated soldiers' nose, ear, and throat problems. Her mother, on the other hand, is Betty Witherspoon, a medical professional with a Ph.D. in pediatric nursing.
Reese Witherspoon only has one sibling, an older brother named after their father, John D. Witherspoon.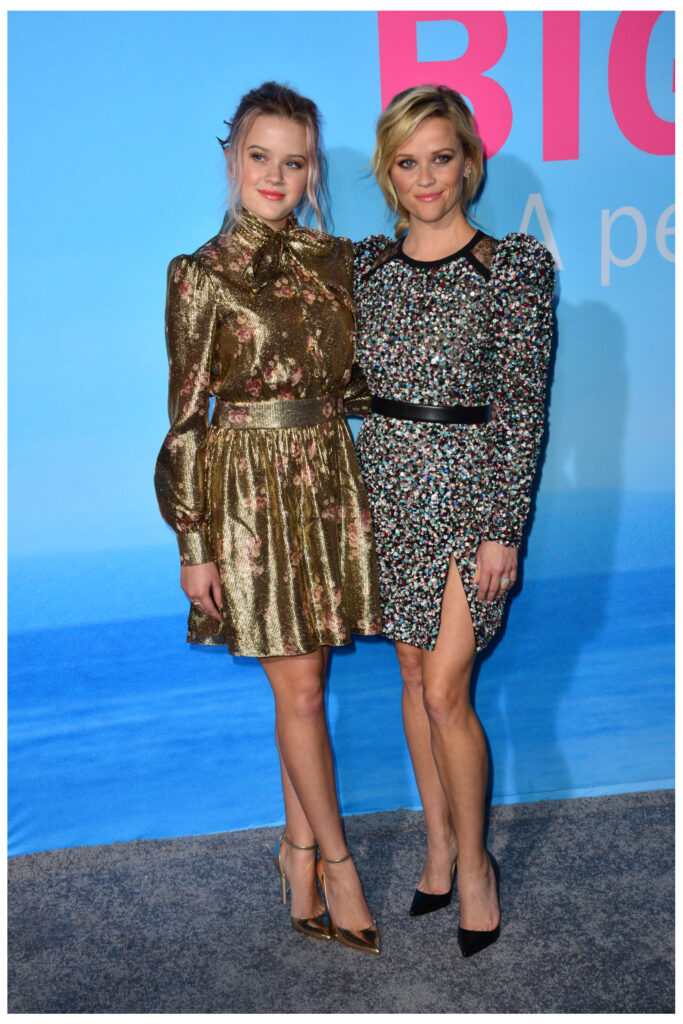 Here are other facts about the famous producer, cookbook author, and actress.
Reese Witherspoon's Brother
Reese Witherspoon's elder brother and only sibling is John D. Witherspoon, born on October 15, 1972. They both grew up in Nashville, Tennessee.
Reese told Vanity Fair, "We have that inexplicable bond of childhood. Two people forged in the same fire. It's interesting because we're very different, but we manage to love and care for each other with a ferocity that defies words. I call him Brother. He calls me Sister. Very Southern sibling stuff."
The famous Big Little Lies actress doesn't often post about her brother, John. However, on his 49th birthday last year, she posted her brother's picture on Instagram and praised him for how good he is at doing the things he does. In addition, she acknowledged the fact that he is her only brother and that she loves him.
Reese commended his versatility in performing house chores, like how he takes care of their electronic devices, cleans their aircon filter, and changes the filter for their oil.
On the annual celebration of National Brother's Day this year, Reese also celebrated John by making a post that features an old photo of them. She captioned it, "Happy#NationalSiblingsDay to the best big brother."
It only shows that the star actress and her older brother have a close bond. She always commented on how John is such a great brother to her, husband to his wife, and uncle to her children.
Reese Witherspoon's Early Life
While Reese Witherspoon was born in New Orleans, she spent about four years of her early life in Wiesbaden, Germany. Her mother, Betty, was a registered nurse, while her Dad, John Draper, served the army as a surgeon, specializing in throat, nose, and ear issues.
Reese joined the entertainment industry at the tender age of 7. She began her modeling career during this time, getting cast in multiple television commercials and advertisements. When she was 11, she won first place in a Ten-State Talent Fair.
In 1990, Reese got featured in the movie The Man in the Moon, which won her a round of applause from the audience as she played the role of a tomboy quite tactically and professionally. After that, she starred in several 1993 hit movies, such as A Far Off Place and Jack, The Bear.
Reese postponed her acting career after graduating from an all-girls school in 1994. She then entered Stanford University and took up a degree in English Literature. Later on, she quit college to pursue her career in acting.
The actress grew up loving books, describing herself as a "big dork who read loads of books." A competitive achiever during her younger years, Reese was nicknamed "Little Miss Type A" by her parents.
Reese's grandparents are Dorothea Anne Draper and William James Witherspoon. Growing up surrounded by her grandparents in the small town of Nashville, Reese's adult life was greatly influenced by the elderly couple.
The two had a huge positive impact on the Legally Blonde star actress. They taught young Reese a lot of things, such as how to act like and dress like a lady, and help those in need. The southern life, hospitality, and charm of Reese Witherspoon are a result of her upbringing by her grandparents.
Aside from being a fantastic actress, Reese Witherspoon is also an accomplished businesswoman. In 2015, the actress established and founded her lifestyle brand, Draper James, in honor and respect of her grandparents. The retail brand sells fashion items and home décor that capture the actress' southern heritage.
Reese Witherspoon's Present Family
Reese Witherspoon and Ryan Phillippe met at her 21st birthday party in March 1997. The young stars fell in love and got engaged soon after.
Just two years later, on June 5, 1999, they tied the knot in a small ceremony in Charleston, South Carolina. Their marriage produced two beautiful children. The first is Ava Elizabeth Philippe, born on September 9, 1999, while the second is Deacon Reese Phillippe, born on October 3, 2003.
In 2008, after seven years of marriage, Reese and Ryan separated.
Reese Witherspoon's Journey To Sobriety
Somewhere around April 2013, in Atlanta, Reese and her new spouse, Jim Toth, got pulled over because they were suspected of drunk driving.
Reese got arrested for her lack of cooperation and disorderly conduct, while her husband Jim got charged for "driving under the influence" after failing a sobriety test.
Reese did not plead guilty and had to pay a $100 fine, while Toth pleaded guilty in agreement to a compulsory visit to an alcohol education program, forty hours of community service, and a fine of $600.
After a while, Reese apologized publicly to the police for her show of disrespect, saying she'd had more than enough drinks. The actress also stated that she had nothing but respect for the police department and described her actions as "embarrassing."
Reese Witherspoon's Brother's Court Cases
In October 2002, Reese's older brother, John Witherspoon, tried to sexually assault his neighbor after drinking several rounds of alcohol. According to reports, he entered his neighbor's house and stripped a woman who was sleeping.
The unidentified woman had said that John kissed her on the face and neck, and then left when she woke up. John's lawyer maintained that his client was DUI and couldn't remember anything, but said he wasn't disputing the woman's version of the incident.
In November 2002, the victim filed a lawsuit against John for $600,000. During the court proceedings, John pleaded guilty to the charge against him. As a result, he got two years of probation for attempted rape and trespassing.