At the helm of the multi-million dollar company Steve Harvey Global (SHG), comedian Steve Harvey has his hands full with venture after venture. Stand-up comic, game and talk show host, author, Emmy Award winner, and philanthropist are but a few of the hats he wears. One would wonder, to what does Steve Harvey attribute his success? Did he graduate with flying colors?
Steve took up advertising at Kent State University but did not graduate as he dropped out in his third year. He believes deeply in the merits of a good education, but also said that the lack of a college degree was not a barrier to achieving personal or professional goals.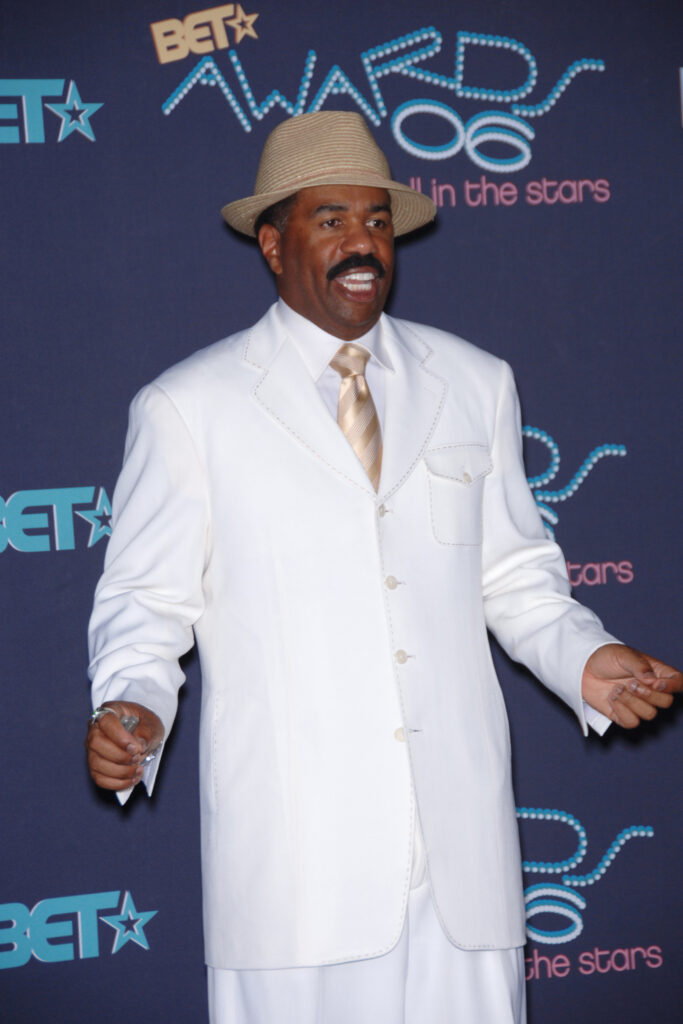 Let's dive deeper into Steve Harvey's life, from his younger years to his eventual success in the entertainment industry.
The Education of Steve
Steve Harvey attended Kent State University after his family moved to Cleveland, Ohio, from Welch, West Virginia. Prior to his eventual stardom, he attempted to make a living in various ways. Before entering the stand-up circuit, he had been a mailman, an autoworker, an insurance agent, a boxer, and a carpet cleaner.
Amidst boisterous laughter and applause, Harvey delivered the commencement address in the Dunn-Oliver Acadome to the Alabama State University class of 2016.  ASU President Gwendolyn Boyd brought the crowd to its feet by announcing that the school would bestow an honorary degree on the famous comic.
Judge Steve Harvey
The stand-up comic and longtime host of various talk shows and other American TV staples like Family Feud admitted that he mulled over helming a court-reality show for a decade or so.
In a meeting in 2020, ABC execs jumped at the prospect, releasing the show just two years later. Interestingly, judges with years-long experience, like Judge Judy (a family court judge in Manhattan), Judge Marilyn Milian (a circuit court judge in Florida) of the TV show The People's Court," and Judge Faith Jenkins (a family court judge in New York) of Divorce Court, have made a killing in the reality court comedy show.
Some may perceive the show Judge Steve Harvey to lean more towards the likes of Maury or The Jerry Springer Show. However, it should be noted that Jerry Springer has legitimate legal experience, lending credibility to his role as Judge Jerry. Harvey is aware of this issue, explaining, "It's a different kind of court – a court of common sense." The comic also admits that since he does not have a law degree, "I technically have no business being a judge."
Shows of this type, however, are categorized as "arbitration-based reality court shows" or shows that do not recreate scenarios nor use scripted dialogue or actors. It is the authenticity that brings in the ratings.
Despite not being "courts" in the actual sense, the arbitrations that occur in the US are much like those that happen daily. They are a useful method by which people can settle without sacrificing time and money to go to an actual court.
Also, arbitrators do not need to be lawyers. Still, proceeding results are usually legally binding, as are most of the outcomes of each Judge Steve Harvey episode. The "plaintiff" and "defendant" in each episode are contractually required to abide by Steve's decision over anything — from estranged friendships to family disagreements and the like.
To be a legitimate judge, though, Steve would need to accomplish a number of tasks. First, he must earn a bachelor's degree and pass the Law School Admissions Test. Then, after getting into law school, he must obtain the degree of Juris Doctor, practice law, and accumulate enough experience. Only then can he apply for judgeship.
However, this doesn't seem to be the case for Steve Harvey. After graduating from Glenville High School, Steve briefly attended Kent State University, eventually dropping out in his third year.
Schooled by Steve
 Since its inception, the Steve and Marjorie Harvey Foundation has provided youth-oriented services, such as mentoring programs, financial assistance and educational scholarships. One prime example is college scholarships for thousands of deserving students via Kent State University.
But to those who fail to obtain their diplomas, the always motivational comedian says, "It's never too late for success…. Failure is a wonderful teacher; it teaches you what not to do the next time."