As far as celebrity relationship controversy goes, Bella Hadid's relationship with The Weekend (real name Abel Tesfaye), tops the list often leaving fans and followers confused. One of the main questions asked by people, and probably yourself is whether The Weeknd cheated on Bella Hadid at any point of their inconsistent romance.
The Weeknd and Selena Gomez had been secretly dating for one year before finally making it public. Throughout this time, he was still in a relationship with his longtime girlfriend, Bella Hadid.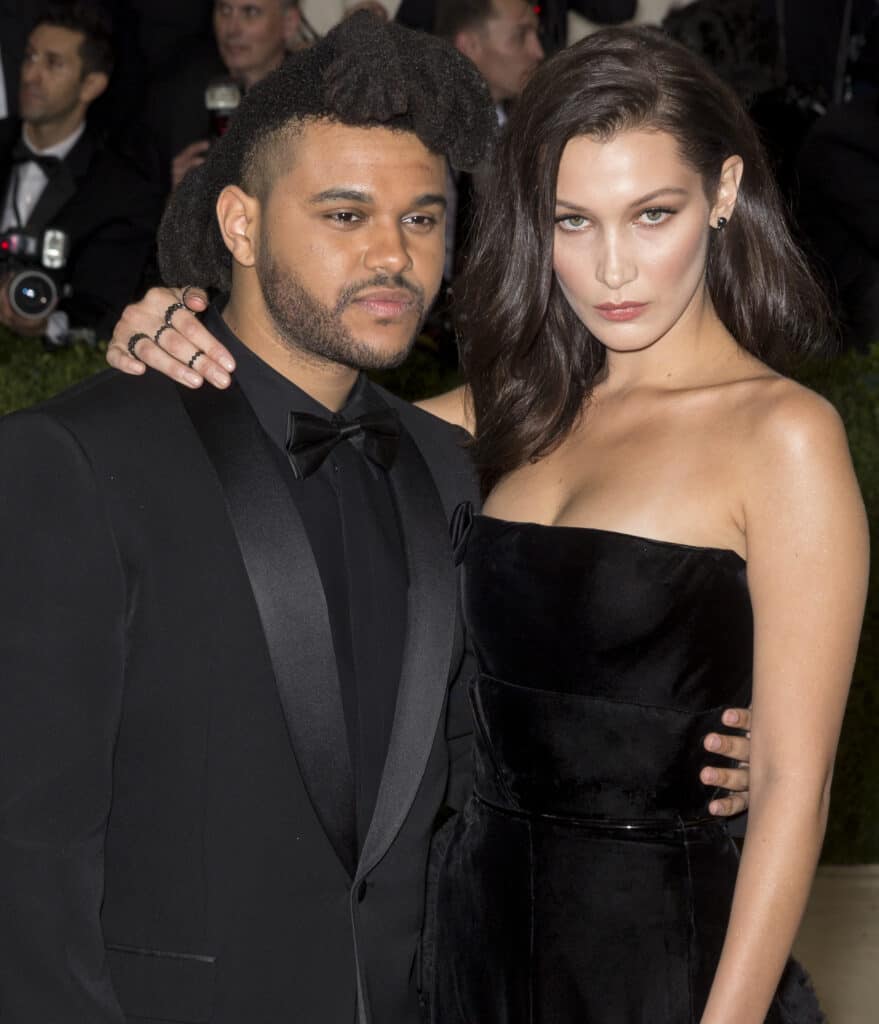 Multiple Breakups
They were first seen together at Coachella in 2015, and have since been on an on-off relationship. Despite the issues that caused their breakups, they often found their way back to each other, leading fans and followers to believe that they were destined for each other.
The couple had been one of the best celebrity couples with both The Weeknd and Bella supporting each other in their career paths. In 2015, Bella even appeared in The Weeknd's "In the Night" music video.
During the 2016 Grammys, Bella accompanied her then-boyfriend to the red carpet event, whereby The Weeknd took home two Grammys. The Weeknd was also present to support Bella at Daily Front Row's Fashion Los Angeles Awards, in which the model took part later that year.
The couple has split several times, citing their busy and diverse schedules. With a busy career in Bella's fashion world and an even more hectic one for The Weeknd, the two lovebirds shared no quality time in their relationship and opted to terminate it instead.
However, they got back together each time after sorting out the pressing career obligations that led to each breakup.
The Selena Drama
Despite their seemingly beautiful romance story with Bella, The Weeknd was spotted kissing Selena Gomez in 2017. This led to a lot of drama as Bella immediately unfollowed Selena Gomez on Instagram.
Selena and The Weeknd continued with their romance until October 2017, when they broke up. He was sighted leaving Bella's apartment just days after his breakup with Selena Gomez.
When asked about the nature of their relationship at that time, Bella insisted that they were just friends with The Weeknd. However, they got back together soon afterwards.
Bella's relationship with Selena Gomez, however, remained a rocky one until quite recently. At one point, Bella deleted an Instagram photo immediately after Selena commented on it.
More Infidelity
While Bella and The Weeknd were still dating, reports of his infidelity hit the media, claiming that he was cheating with not just one, but two ladies! It was however not clear if this was a one time affair or he cheated more times.
Nostalgic Lyrics
In his "After Hours" album, he repetitively sings "I should have made you my only/ When it's said and done". Any keen listener can tell that despite all they have been through; The Weeknd still misses his Ex.
His song "Heartless" and "Blinding Lights" speak about his past relationships and their effect on him. For instance, in "Heartless", he sings of how he went back into his playboy behavior after the Selena Gomez breakup.
"Blinding Lights" on the other hand, speaks of a woman who has consistently been there for him, in the song; he promises never to let her go. We all know that is not how it went, right?
What the Future Holds for The Weekend
Whether the couple finally gets together is far from known. Having been through all the split-ups and getting back together, one might assume that it is only a matter of time before they get back together for good. However, The Weeknd's single hit "Scared to Live" suggests otherwise.
In this song, he sings that it is time for her to find love again. Much he does not directly mention her name in the song, the lyrics hint at the on-off relationship they shared with Bella Hadid.
"You always miss the chance to fall for someone else
'Cause your heart only knows me
They try to win your love, but there was nothing left
They just made you feel lonely"
In his song, the Canadian singer expresses his longing for what they had, although it is gone; an aspect that makes hopeless romantics believe that the couple might someday get back together if circumstances allow.
New Lovers
Since she broke up with The Weeknd, Bella Hadid has never been in a public relationship with anyone. The Weekend on the other hand dated Selena Gomez soon after breaking up with Bella, much as their romance was short-lived.