Over the last few years that model sisters Gigi and Bella Hadid came to worldwide fame, each of them has carved out their own space in the modeling industry and the media in general. In this post we focus on Bella, and perhaps get to know her IRL personality based on her zodiac sign.
Bella Hadid is a Libra, an air sign known for its natives' affinity for fairness and justice. Libra women are known to be fun-loving and overall a delight to be around because of their easygoing personality.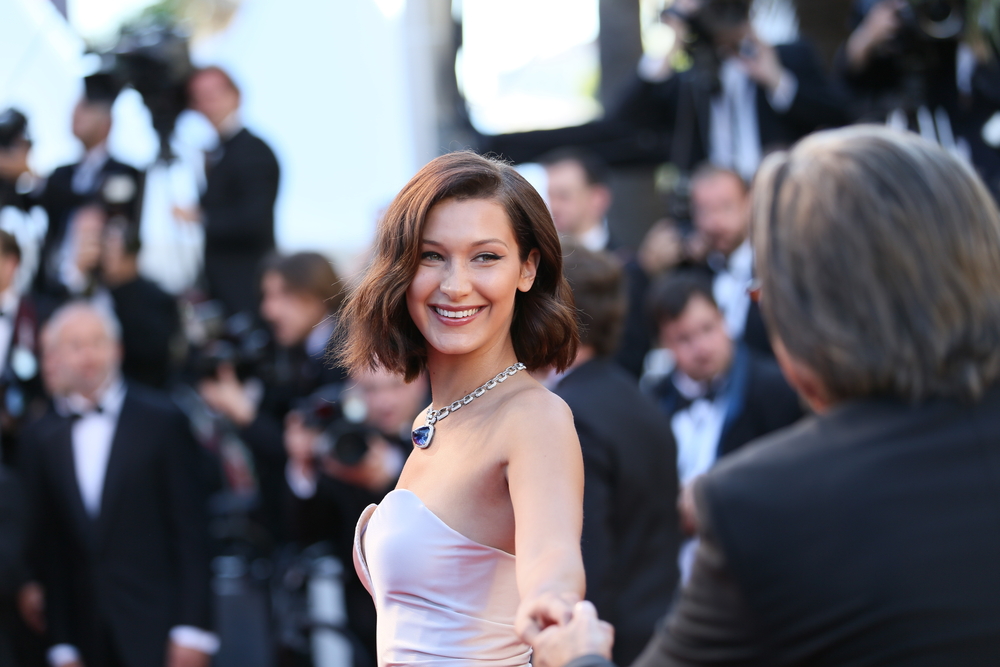 The 2022 Model of the Year awardee seems to be a fan of astrology herself. According to Vogue France, Bella likes to consult and repost content from Moon Omens, which offers astrological reports and advice.
What is Bella Hadid's rising sign?
People who are really interested in astrology understand the importance of looking at a person's birth chart in order to have a better picture of their personality. And since Bella seems to be into it, her fans would probably appreciate learning about their favorite model's "big 3."
As mentioned earlier, Bella Hadid's sun sign is Libra because her birthday (October 9th) falls under this sign's position. According to Astrology.com, it's not uncommon for a Libra woman like Bella to be beautiful. Since the sign is ruled by Venus, planet of love and beauty, Libra women tend to naturally exude beauty even if they don't fit the conventional definition of it.
Looking at Bella Hadid's birth chart, one will find that her rising sign (aka ascendant sign) is Virgo. If a person's sun sign is determined by their birthday, their rising (and other signs) is determined by their birth time and location. Bella was born at 4:19am in Washington DC, USA. 
Cosmopolitan's guide to the Virgo Rising sign tells us that these folks tend to be somewhat reserved and even seem aloof at first. This is because they value security, so they rarely make random or reckless steps in most aspects of their life. 
What is Bella Hadid's moon sign?
Bella Hadid's moon sign is also Virgo, like her rising sign.
If one's rising sign speaks to how others see them, the moon sign would represent their emotional side. And since we're not pro astrologers, here's a snippet of Stars Like You's profile of people with a Virgo moon:
"Born with the Moon in Virgo, you are likely to have an innate need to improve or refine the circumstances around you – combining practical know-how with the analytical quality necessary to achieve specific results."
How old is Bella Hadid in 2022?
Born on October 9, 1996, Bella Hadid's age as of 2022 would be 26 years old. Although she was born in Washington DC, she grew up in Santa Barbara, California with her siblings Gigi and Anwar Hadid. After staying in their Santa Barbara ranch for 10 years, the family moved to Beverly Hills. 
For her 26th birthday, Bella Hadid celebrated all day with her boyfriend Marc Kalman. They met with friends for brunch and then for dinner, Bella was surprised by friends and family in a Brooklyn, New York restaurant.