2022 Model of the Year winner Bella Hadid has successfully carved out her own unique spot in the world of fashion with her back-to-back fashion shows and endorsement deals. While some had doubts about her ability to step out of her sister Gigi Hadid's shadow, Bella has certainly showed all of us that she can hold her own as a top fashion model. How tall is Bella Hadid in feet and inches?
While there are no doubts about her physical beauty, there seems to be not one definitive answer to Bella Hadid's height. Most sources list her to be 5 feet 9 inches tall (1.75 m or 175 cm), while others say she's actually an inch or two shorter than that.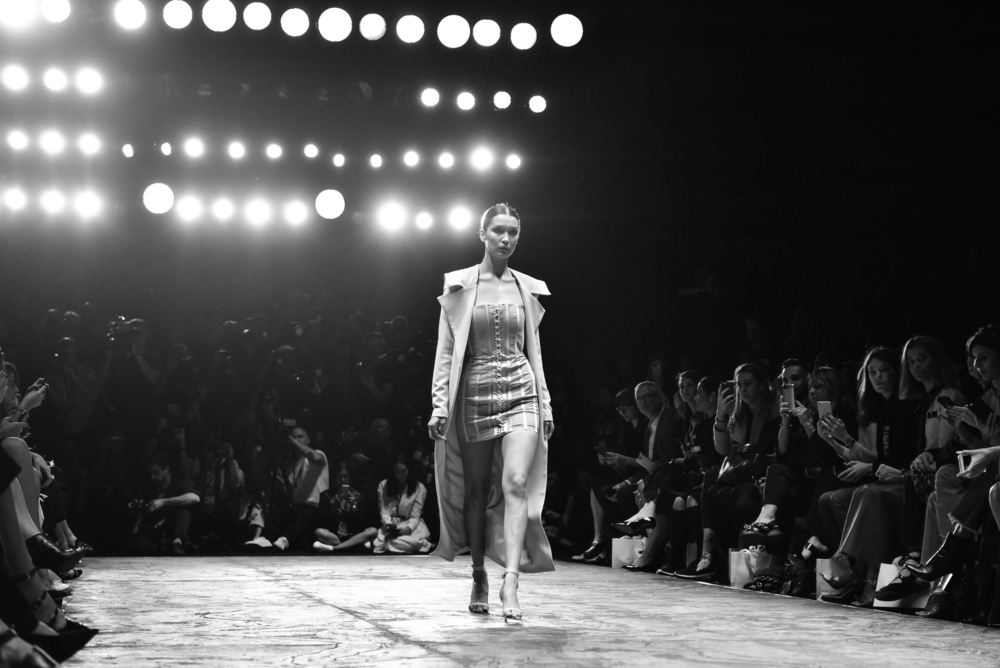 She and sister Gigi are often compared but they clearly have different personalities and there seems to be no competition between them. Gigi Hadid is 5'10", making her slightly taller than her little sister Bella.
How did Bella Hadid start modeling?
Because their mother Yolanda was a successful model herself during the 80s, sisters Gigi and Bella Hadid already had existing connections to the fashion industry even before they decided to give modeling a try. Even then, Yolanda didn't push her daughters to model too early – in fact, she made sure that they grew up grounded and down to earth, so the sisters only started modeling in their teens.  
Bella Hadid started modeling when she was around 16 years old. She got her start with brands/designers Flynn Skye, Hanna Hayes, and Chrome Hearts before signing to IMG Models in 2014, the year she turned 18 years old. Since then, her modeling career steadily rose and by 2016 she had her major modeling break appearing in the Paris, London, New York, Milan, and Australia Fashion Week.
By the time she turned 21, Bella Hadid has been on the cover of Vogue and other top fashion magazines several times and has modeled for major luxury brands like Dior, Chanel, Versace, and Givenchy among others. According to Wealthy Gorilla, Bella Hadid's net worth as of December 2022 is estimated at $25 million.
Does Bella Hadid have Lyme disease?
Around the time she began modeling in 2012, Bella Hadid was diagnosed with Lyme disease, a bacterial infection that can lead to immune system issues and arthritis when left untreated. When she got the diagnosis, Bella had to take a break from her first love – riding horses – for fear of getting seriously injured. This eventually led to Bella's shift into modeling as she can no longer pursue a future as an equestrian. 
The supermodel, who is known for openly talking about issues that are important to her, shared her symptoms and the ways she manages them on her Instagram account. It was especially heartbreaking for Bella as her illness took her away from riding horses, an activity she loved to do since she was a young girl. Here and there she would post her health updates as well as how she feels about her progress.
In 2016, Bella Hadid gave a speech at the Global Lyme Alliance New York Gala as an advocate and fellow sufferer of the illness. Her advocacy has helped increase awarness about the struggles of dealing with the disease as well as in giving people hope that symptoms can be successfully managed through consistent care and treatment.