Before he was elected President of the United States, Obama was a city organizer, lawyer, and senator. He's had great success throughout his life, but is Obama also the owner of Netflix?
Barack Obama does not own Netflix. However, Barack and Michelle Obama have entered a multiyear production deal with Netflix to make TV shows and movies, focusing particularly on documentaries to help educate viewers on important subjects.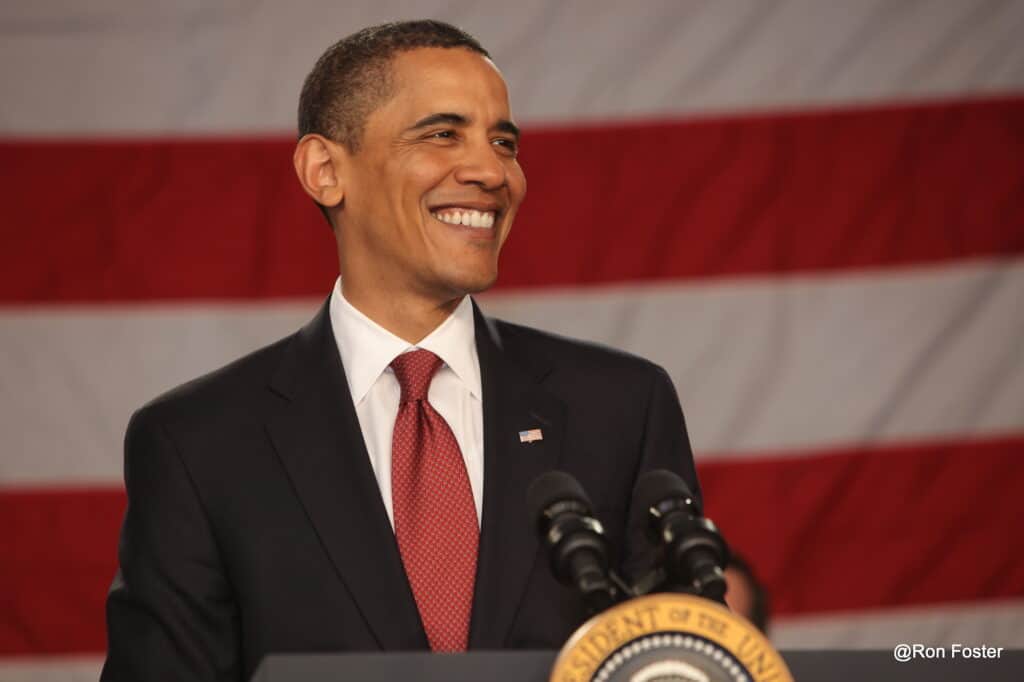 Read on to find out more about the deal the Obamas made with Netflix, their plans for the films and shows that they produce, and who really owns Netflix.
Higher Ground
After leaving office, both Barack and Michelle Obamas made deals to publish their memoirs, a common undertaking for former presidents. While Barack's publication date was pushed back, Michelle's memoir Becoming became a must-have all over the world, selling more copies than any other book published in the United States.
The Obamas created their own production company, called Higher Ground Productions, to make their own shows as well as distribute content that they've gained the rights to. They made a deal with Netflix to produce films, series, and documentaries to continue creating social change as well as create funds to give to charity.
Their first deal with Netflix, a documentary about Michelle Obama's life called Becoming, after her memoir of the same name, garnered positive reviews from viewers like this one and this one.
The focus of the content they create for Netflix will be to amplify the voices of people from all different backgrounds. "We hope to cultivate and curate the talented, inspiring, creative voices who are able to promote greater empathy and understanding between peoples, and help them share their stories with the entire world," Obama said of their partnership with Netflix.
So instead of leading a campaign against anyone, the Obamas want to use their network to help viewers achieve a deeper understanding of important issues. "Touching on issues of race and class, democracy and civil rights and much more, we believe each of these productions won't just entertain, but will educate, connect, and inspire us all."
Their plans for some of the shows and films they're working on have been released, and include a movie about the life and work of Frederick Douglass, an extremely important figure and leader of the abolitionist movement, based off of the biography Frederick Douglass: Prophet of Freedom, written by David W. Blight.
American Factory was one of their earliest releases, a documentary about a Chinese billionaire opening a factory in Ohio. The film gained very positive reviews, the consensus being that it "takes a thoughtful and troubling look at the dynamic between workers and employers in the 21st-century globalized economy."
Becoming and American Factory are available now on Netflix, as is Crip Camp, a documentary on the beginnings of the disability rights movement, while Bloom, a drama series set in New York after World War II focusing on the challenges faced by women and people of color, a movie about the New York Times series called Overlooked, as well as a series for preschoolers about foods around the world are still in the works.
Watch the YouTube video below to see the trailer for American Factory, High Ground Productions' first release.
Who Owns Netflix?
Netflix was founded in California by Reed Hastings and Marc Randolph in 1997. Randolph was the first CEO of Netflix before Hastings took over when he retired in 2002.
While Hastings and Randolph were co-founders and then CEOs of Netflix, they didn't own the company. Technically, investors or stock-holders are the true owners of the companies, who elect people to a board of directors to make all of the decisions, including who the CEO is.
The main share-holders of Netflix are institutional investors like Capital Group Companies, The Vanguard Group, BlackRock, and more. So those investors are the owners of Netflix.