Barack Obama was the 44th president of the United States and held the position for two consecutive terms. He was known for not only his historic win but his legislative style, youth, and optimistic attitude that made him feel brand new and very different from those who came before him.
Barack Obama was 47 years old when he was sworn in as the United States president on January 20, 2009. His age makes him the fifth-youngest man to take the oath of office.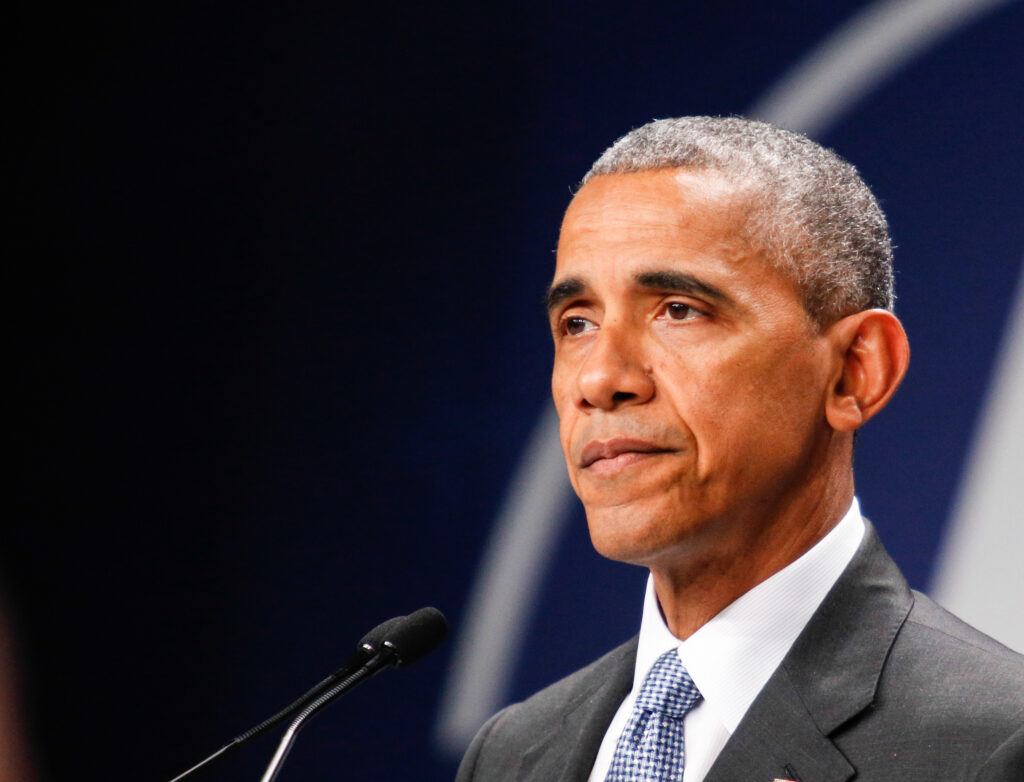 Obama's youth set him apart and helped him connect with younger voters, who supported him in large numbers.
Barack Obama's Early Life
Barack Hussein Obama II was born at the Kapiolani Medical Center for Women and Children in Honolulu, Hawaii on August 4, 1961. He was born to his mother, Ann Dunham, and his father. His mother was from Kansas and his father was from Africa.
Obama did not spend much time with his father growing up. His father has another family back home and became estranged from Barack Jr.
Barack Obama Sr. only visited his son once more, in the year 1971. He passed away in 1982 in an automobile accident.
Barack's mother remarried and the young Obama traveled to live in Indonesia with his mom and stepfather. It was there that he learned about different cultures and became adjusted to the realities of the world outside America.
In 1971, Barack returned to the United States to attend school and he lived with his maternal grandparents, Madelyn and Stanley Dunham. They had a major influence on the young student and his view of the world and politics, as did his mother.
The young Obama became interested in multiple causes at this time and started to study politics and philosophy and race relations.
During these years, Obama struggled with his identity and race and turned to drink and drugs too often. He had a confused sense of identity that he was trying to sort out.
After high school, Obama attended Occidental College in Los Angeles and then transferred to Columbia University in New York City, where he studied political science. He was looking to find ways to help communities and impact change across the country.
Politics
In the early 2000s, after he became married to lawyer Michelle and the birth of his two daughters, Sasha and Malia, Barack became more interested in local politics. He was living in Chicago and was thinking of running for office.
Obama had been an Illinois State Senator but saw little progress in his ideas there and wanted a bigger job.
In 2003, Obama began running for the U.S. Senate seat in Illinois. Obama immediately became popular among residents and was especially well regarded among those opposed to the ensuing war in Iraq, of which Obama was a vocal critic.
The race for the senate seat was intense but Obama won in a landslide in March 2004, making him a rising star in the Democratic Party and possible presidential candidate.
During his time in the Senate, Obama worked across party aisles on issues such as immigration, nuclear proliferation, warrantless wiretapping, and more. He held positions on the Foreign Relations and Veterans' Affairs committees as well.
Presidential Run
On February 10, 2007, Barack Obama announced his intention to run for President of the United States in 2008. He was immediately heralded as a fresh new face that could ultimately change the country.
His race was just one of the reasons why he was so enthusiastically supported by many. He campaigned on change and hope and altering the status quo of Washington.
However, the race for the White House was fraught with challenges. Though his race and age and style made him popular with young, idealistic voters, Obama at first had trouble connecting to older voters and women.
Obama initially faced a strong challenger in his opponent, Senator Hillary Clinton. Their fight for the Democratic nomination would prove painfully long and drawn out but eventually, Obama succeeded and became the official nominee of the party, the first African-American to do so.
Presidential Win and Legacy
Barack Obama would face off against Senator John McCain in the 2008 general election. The campaign was long and heated and resulted in record numbers of voters.
Obama remained popular with his base and especially young voters and the optimistic Americans looking for a change. In the end, it was enough to get him over the top and he easily beat McCain in November 2008.
Obama was sworn in on January 20, 2009. At the time of his oath, he was 47 years and 169 days old. He had prevailed and made history as the country's first Black president and one of its youngest. His appeal to the African-American and youth communities never wavered and he remained popular throughout his presidency.