Barack Obama has accomplished many significant achievements in his life, most notably, being the first African-American President of the United States. Despite his high profile, one question remains unclear, what cologne does Obama wear?
While the answer is uncertain, those fortunate enough to get close enough to Barack Obama have suggested he uses the cologne I Am King by Sean John. More commonly known as the American rapper Sean "P Diddy" Combs, P Diddy officially sent Obama the cologne as a gift during his presidency, after being inspired by Obama.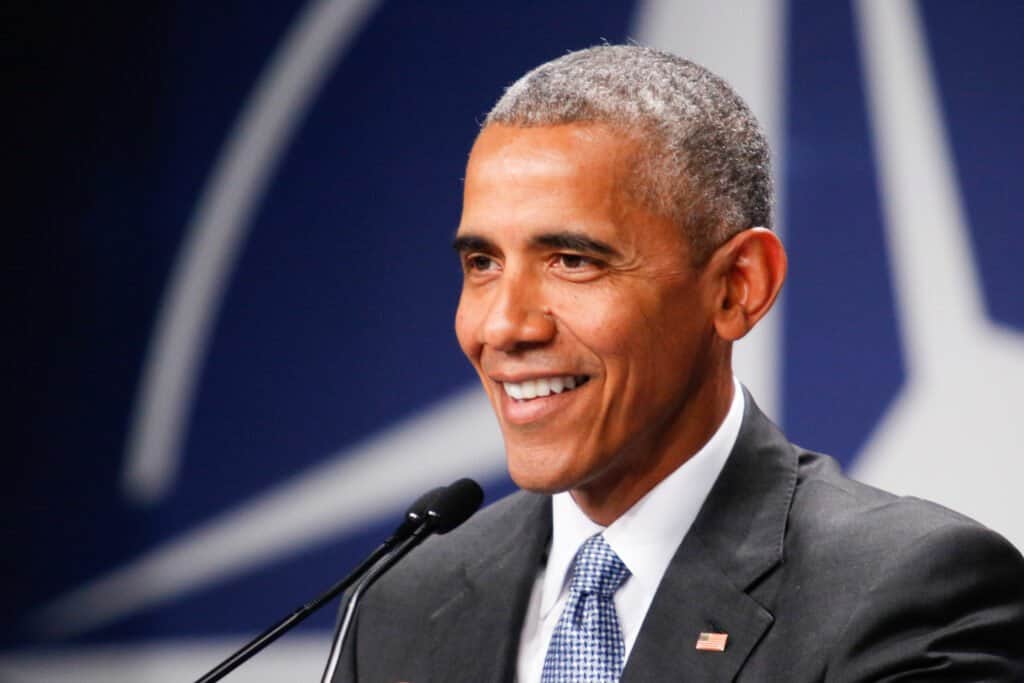 So what does Obama smell like? Well, if he really does use Sean John's I Am King, he probably smells of orange, Amalfi lemon, and sandalwood if you walked past him. Nonetheless, why was hip-hop artist P Diddy's fragrance collection inspired by Obama, and which other celebrities have been inspired by the charismatic and charming president?
Why was P Diddy's fragrance collection inspired by Obama?
In an interview, P Diddy said "When you see Barack Obama, you see a strong, elegant black man and when people see my ad, it's almost like that's the trend,". The televised advert features P Diddy as a black James Bond in a tuxedo, contrary to previous depictions of black men in adverts.
P Diddy was inspired by how Obama has paved a new future for marketing campaigns featuring individuals from African-American communities. P Diddy hopes that marketing companies shift away from the outdated stereotype of presenting "urban black" men with "lots of bling" towards images of successful and aspirational black men, such as Borak Obama.
As part of Diddy P's advertisement campaign for his collection of fragrances, he can be seen in a white suit and bow tie, again to reinstate his positive and empowering message to black men across the nation. P Diddy's James Bondesque image was posted across billboards and magazines across the U.S.
Yet, Obama did not just inspire P Diddy's fragrance collection, that's for certain. Who else has Obama inspired through his presidential career?
Other celebrities inspired by Barack Obama
Most notorious for his role as Marcus in Bad Boys, Martin Lawrence expressed that Obama is "relatable, down-to-earth, and our [African American] community was so proud to have someone of his caliber represent us.". He added that "[Obama] gives you hope that no matter the color of your skin, you can live your dreams."
Equally, American singer and actress Jenifer Hudson believed "President Obama's legacy will forever be a force of inspiration to me". She added, "I will always be proud to have called him and Michelle our president and first lady!".
Star of ABC's hit drama show Scandal, Joe Morton felt that Obama inspired and celebrated "African-American artists" across the US.
In response to Obama's farewell speech in Chicago, 2017, Miley Cyrus thanked Obama for his support in her organization, The Happy Hippie Foundation, which seeks to support LGBTQ communities and youth homelessness.
The likes of Leonardo DiCaprio admired Obama's emphasis on the impact of climate change, for both current and subsequent generations: "when I was at the U.N. and I heard our president say that climate change is the most important issue facing not only this generation but all future generations, it was inspiring," expressed DiCaprio.
Reflecting on Obama's progress on affordable healthcare in the United States, Samuele L. Jackson said
the moment we got the Affordable Care Act passed. I have relatives that can't afford health insurance, so it was a really great thing to know that if something happened to them, they could get cared for
So, from his eight years as President of the United States, it is rather clear that Barack Obama has inspired a varied range of celebrities from multiple generations. He has contributed to a shift in how black men are portrayed in advertising campaigns.
Although it is not certain which cologne Obama wears, it is evident that his portrayal of black men prior, during, and after his presidency has contributed towards a more empowering and positive perspective on how African-American communities are represented in the media, inspiring present and future generations.