While not everyone agrees with the opinions and actions of this famous attorney, politician, and first African-American president of the United States, he is among the many politicians that act as role models for future generations. But does the former president have this bad habit?
Barack Obama used to smoke, but he quit in 2010. While he has said that his wife, Michelle Obama, was the reason he kicked the habit, Michelle announced that he quit for his daughters.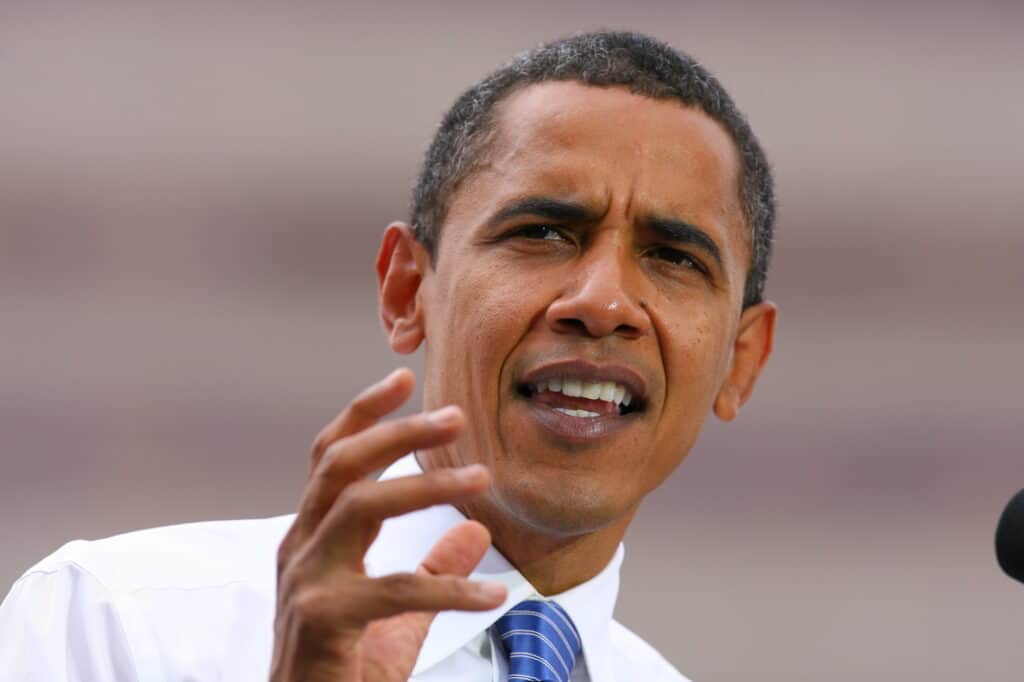 Read more below to find out about Obama's smoking habit, how he and Michelle first met, and other US presidents who smoked.
The Obamas
Barack Obama smoked for 30 years before quitting in 2010. Like many smokers, he had a difficult time trying to break the habit, and often relapsed, even when using nicotine gum.
When finally kicked the habit, Michelle Obama announced in 2011 that he hadn't smoked for over a year. She said that it was his daughters who inspired him to quit, as he wanted to be able to tell them that he didn't smoke anymore.
Barack Obama cited a different inspiration–Michelle Obama herself. Obama was caught joking at a United Nations General Assembly, saying that he quit smoking "because [he's] scared of his wife."
John Boehner, a former House Speaker, agrees with this, saying that Michelle was the reason he could finally quit for good. When asked if he ever witnessed Obama smoke secretly, he joked, "Oh no. No no no. He's scared to death of his wife."
While pictures like this one led people to question the validity of his time smoking being truly over, he was still in great physical condition throughout his presidency.
Michelle Obama wrote on the topic in her memoir, Becoming. She and Barack met when he began working for her as an associate at Sidley & Austin, a Chicago law firm, in 1989.
She was his mentor at the firm, and that was enough to put him in the off-limits category. "Not once… did I think about him as someone I'd want to date," she said. This was partially because he began smoking at the end of a work meal they had together, which was "enough to snuff any interest, if I'd had any to begin with," she said.
Michelle was not a fan of smoking in general and called it "one topic where Barack's logic seemed to leave him altogether," as he smoked often without reason. Obviously, it didn't turn out to be much of a deal-breaker, considering where they are today.
Also in her memoir, she spoke briefly on how both she and Barack smoked pot when they were teens. When asked why she was so candid about their experiences, she responded, "Everybody had something that they had to work through, something that they were figuring out. Why would I hide that from the next generation?"
It's reassuring to know that the decisions people make in their youth don't always have huge consequences. Kids need that room for error, to find out who they really want to be.
Watch the YouTube video below to see Obama talk about his struggle with smoking.
Presidents Who Smoked
Along with Obama, there were plenty of United States presidents who smoked, especially before there was all of this evidence that smoking led to horrible illnesses and medical conditions.
Many respected presidents have smoked in all forms–Abe Lincoln had his pipe, Bill Clinton smoked cigars, and many, like Obama, have smoked cigarettes.
Among the cigarette smokers are Franklin Roosevelt, Dwight Eisenhower, Richard Nixon, John F. Kennedy, Lyndon B. Johnson, and Donald Trump. Trump cites his older brother, who was an alcoholic and died at 43, as the reason he quit.
Smoking while in office isn't new, but consciously trying to quit is–due to comprehensive research about the effects of smoking, recent presidents have set an example making one's health a priority.