Definitely one of the classiest legends in music is the great singer Beyoncé Giselle Knowles Carter. She has been rocking under the spotlight for years and we can't get enough of her.
Beyoncé does not have a TikTok account yet, but she has inspired many dances and challenges in the platform. However, she does have a very active Instagram account.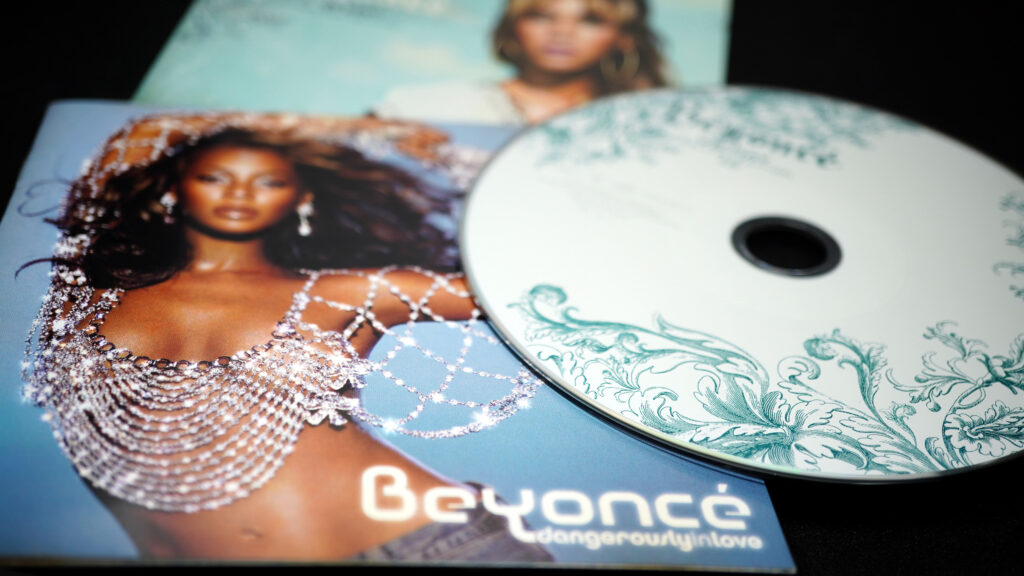 The former member of Destiny's Child accumulated a great number of achievements in her life and today she is still very relevant. Come with us to learn about the original "single lady."
Challenges, Petitions, and More
It's amazing how someone that's not on TikTok has so much relevance in the social network at the same time. Beyoncé has inspired a lot of dances and challenges in TikTok. For example, the "#SavageChallenge" and the "#LetMeSitThisA$$onYouChallenge" to name some of them.
These dances popularized on the platform and many people learned the moves to record and upload their own versions. Since she is a pop culture icon, she inspired many other videos with her songs. For example, you can see people dancing to "Single Ladies," "Crazy in Love," and "If I Were A Boy" as well.
We even saw a video of Beyoncé's mother trying one of her challenges and people just lost it when Tina Knowles uploaded it. The video was uploaded to Instagram and we get to see Tina moving to the beat of "Savage" on it.
Megan Thee Stallion and Beyoncé released this song in April 2020 and it was a total hit. A fun fact about this song is that one of Beyoncé's lines in it says that she is a boss and a savage and that she got all that from Tina, her mother.
Probably sooner than later, she'll create her own TikTok account to post videos of her amazing moves and her daily life. While you wait for that, go to Instagram and check out all her posts there.
Living the Bougie Life
It's no secret for the entire world that Beyoncé's lifestyle is everything but humble, and that's cool. If you have the goods, it's ok to go ahead and enjoy them in any way you want.
For Beyoncé and her billionaire husband the legend Jay-Z, this way to enjoy life is as luxurious as it can be. This is only logical since together they are worth almost one and a half-billion dollars.
How did they earn this much cash? That's simple, he is a successful rapper who invested a large part of his music money in businesses and different successful companies.
She, on the other hand, gets all her money from her album sales, concerts, and tours.
Something curious about this family is that Shawn Carter, AKA Jay-Z, makes more money with his business. But, Beyoncé makes more music money than him.
Carter's luxurious lifestyle could not be complete without a large portfolio of real estate. That's why the couple owns a huge and super fancy mansion in Bel-Air. They also have a penthouse in the Tribeca area that Jay-z bought before being with his current wife.
They also have a beautiful house in the Hamptons because of course, they had to own a large mansion in the Hamptons. Besides real estate, Beyoncé and Jay-Z also have a collection of fancy cars, a private jet, and they host the biggest parties in the world.
So when Beyoncé says that her great-great grandkids are already rich, you know that she is just saying the truth; they definitely are.
Despite the fact that Jay-Z, Beyoncé, and their 3 kids share a very fancy routine, they prefer to have their privacy instead of showing every aspect of their life. In fact, when the couple welcomed their newborn twins to this world, we had to wait months to even see them.
Wanting Some More of Queen Bey?
Bey´s Fandom has a lot to enjoy right now and in the near future too since Queen Bey has talked about three major projects, in which she is working with Disney +. Some of these projects include the new album "Black is King", in which we'll get to hear a collection of remixes and the original soundtrack for the "Lion King" remake.
Disney also announced that Beyoncé will have a major role in the production of the soundtrack of Black Panther 2 as well. As we can see, we have a lot of Bey for the future and we couldn't be happier about it.