With hits like 'Independent Women' from her Destiny's Child days to her own chart-topping singles like 'If I Were a Boy,' you have to wonder if Beyoncé had a hand in writing the songs.
Beyoncé writes her own songs. She is credited as a writer on nearly all of the songs she has released for her studio albums with the only exceptions being five songs. She has also written songs as a member of Destiny's Child and The Carters. In the past, Queen Bey has been criticized for working with other songwriters.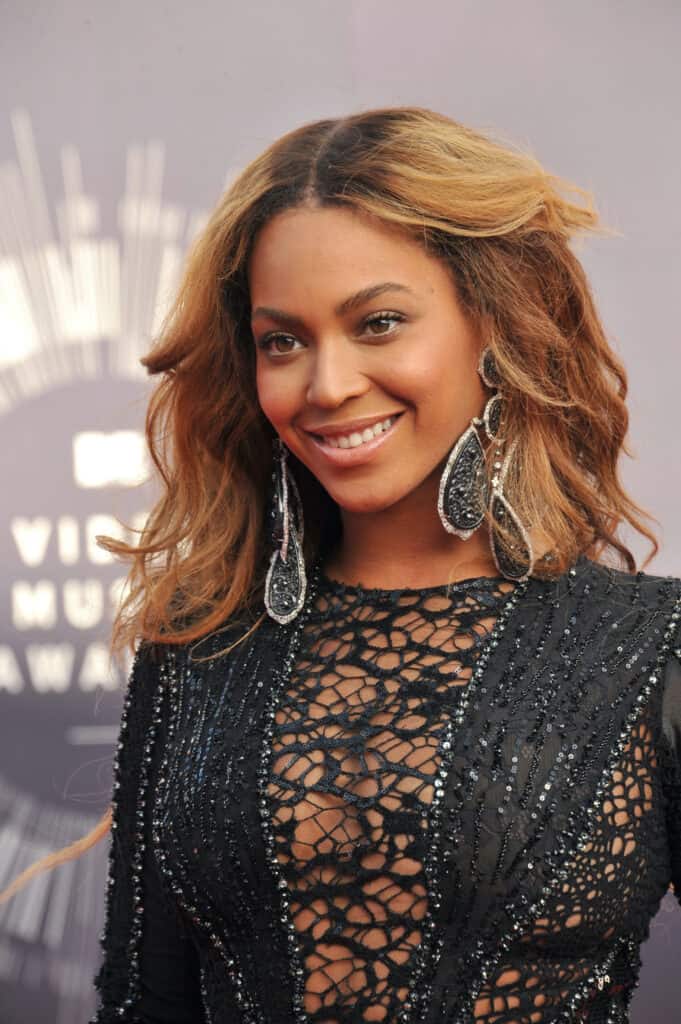 Scroll down to read more about Beyoncé's writing process, the five songs she didn't write, and the criticism she has received for working with other writers.
Beyoncé's Writing Process
Beyoncé often works with other writers and artists for her songs, but that doesn't mean that she doesn't have a writing process of her own. On her first four albums, Beyoncé used a process different from the one she uses now.
In 2013, she told GQ that she used to write her songs by first coming up with the lyrics. She would write out the lyrics to the song and then try to find a beat or music to go with it.
She did things differently for her fifth album though. She has since expressed that her process has changed to focus on the concept of the song and the title.
The 'Drunk In Love' singer expressed that "It starts with the title or the concept of what I'm trying to say, and then I'll go into the booth and sing my idea."
Often times, Beyoncé will receive a track and then re-write it based on what she thinks will work a little better. She will add her own style and sound to it.
Queen Bey has also said that some of the biggest influences on her sound and style have been Anita Baker, Lauryn Hill, and Diana Ross.
You can watch the below video compilation of Beyoncé talking about her songwriting in different interviews throughout the years.
The 5 Songs Beyoncé Never Touched
After looking at the 'Halo' singer's songwriting credits, there are only five songs throughout her six studio albums that she is not given a writing credit. At least one of the songs on that list is going to shock you too.
On her very first album, Dangerously In Love, Beyoncé had her hand in the writing of most of the songs. However, the songs 'Signs' featuring Missy Elliott, 'That's How You Like It' featuring Jay-Z, and 'The Closer I Get to You' with Luther Vandross, were all written by other people.
Beyoncé had a hand in every song released on her second studio album, B'day. But, the shocker comes on her third studio album I Am… Sasha Fierce.
The hit single off of her third album, 'If I Were a Boy,' was written by Toby Gad and BC Jean. Beyoncé didn't have any hand in its writing.
There is only one other song on any of her other albums that was completely written by someone else. That is the song 'I Was Here' on the album 4, which was written by Diane Warren.
The Criticism Queen Bey Received Surrounding Songwriting
Beyoncé has received a lot of criticism over her songwriting. One instance was when the famous songwriter Linda Perry called Knowles out on her songwriting process in a Reddit AMA.
Perry was asked if it bothered her that some artists would make a minor adjustment to lyrics like changing a word or a beat to get a songwriting credit.
Perry responded by saying "some of these artists believe if it wasn't for them your song would never get out there so they take a cut just because they are who they are, but everyone knows the real truth, even Beyoncé."
In contrast to Perry, the famous singer and songwriter Ryan Tedder of One Republic has a totally different view. He has worked with Knowles on multiple albums throughout her career.
The most famous song that he worked with her on has to be 'Halo.' While he wrote most of the song, he has said that she deserved writing credit for changes she made to the bridge that took the song to the next level.
Producer's and other artists and writers like Cool & Dre and Ne-Yo have all defended Beyoncé's writing credentials. Plus, by working with other writers and collaborating she is helping other artists down the path to success and fame.