Bill Nye was a pivotal person in so many 90s kids' lives with his TV show Bill Nye the Science Guy. He made a comeback when he did his Netflix show Bill Nye Saves the World and has been keeping up with trends since.
Bill Nye does have TikTok. Nye's very first post on TikTok was on March 26, 2020. It featured him looking into a microscope and saying that he was at home trying to save the world. Using social media is one of the many ways Nye has adapted since his initial fame in the 90s.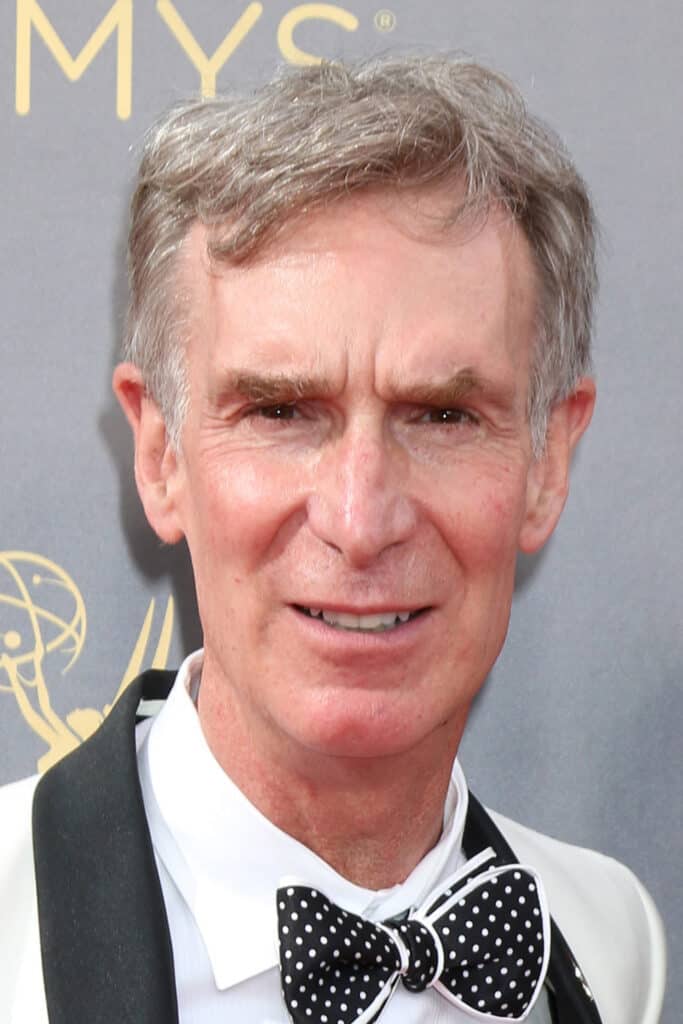 You can learn more below about Bill Nye's TikTok account and his other ways of adapting to the times.
Bill Nye's TikTok
TikTok is so hot right now. As more and more people hop on the trend of having a TikTok account, it's no surprise that Bill Nye the Science Guy is one of those people. He has been quick to hop on any trend to help popularize science and learning.
So, TikTok gave him another medium to help teach everyone about science. While he has had his account since March 26, 2020, he doesn't seem to post all that often. There are only a handful of posts and he is not very active compared to most TikTok users.
On top of this, the content that he creates is mostly ads. He has posted ads supporting products from Head & Shoulders shampoo to Bufferin Hand Sanitizer to Chipotle. As a beloved celebrity from many people's childhoods, it makes sense that a lot of different companies would want to partner with him.
Despite all of his advertisements, he has posted some other content and most of it revolves around masks. He has consistently promoted wearing masks since the early days of the coronavirus outbreak and some of his posts have even gone viral.
One that really stood out was when he used a colander and a pegboard to describe how masks help to stop the spread of Covid-19. He posted the video on December 3, 2020, and it went viral. Only five days after posting it, it had over 4 million likes and eventually ended up with over 18 million views.
In the video, Nye explained that many people think that the virus can travel through the air by itself like a red stick that he pushed through the holes in a colander. He elaborated that this was a misconception and that the masks actually help to prevent droplets containing the water from traveling further away.
He said "Viruses don't travel by themselves, no, they travel in little droplets of spit and snot, and the fibers are a tangle. So when the droplet gets into the fibers of a mask, it gets trapped. This is not that hard to understand, everybody."
You can watch a compilation of some of Bill Nye's TikTok videos in the below video from TikTok Glitz.
Bill Nye's Other Ways of Adapting
For most of us, Bill Nye made his way into our hearts when we were just kids in the 90s watching his TV show Bill Nye the Science Guy. He brought love and interest in science to a generation of kids all while making it cool.
After five seasons, the show came to end but Bill continued to put science out there and make it fun for more generations. After the end of Bill Nye the Science Guy, Nye released another show called The Eyes of Nye, which aired for one season.
Then he appeared on different shows like Battle Bots and as an 'Ask an Expert' on Who Wants to Be a Millionaire. Then he started to jump on a lot of celebrity trends.
He was a contestant on Dancing With the Stars but was eliminated in his second week. He also appeared on The Masked Dancer in early 2021. And, he made his television comeback in 2017 with Bill Nye Saves the World.
Along with all of his television content, he has been on social media for a long time now. His Instagram account has been active since 2013 and both his YouTube channel and his Twitter account have been around since 2009.
TikTok is just one more way that Bill Nye keeps in touch with his current audience and manages to grab the attention of even more new followers. By doing that, he's getting more people interested in many aspects of science.