Leather jackets, denim jeans, and cowboy hats have long been the bread and butter of American country singer Billy Ray Cyrus' fashion. It's a bit of a rebellious look, and there's nothing like a couple of tattoos to add the finishing touches to that kind of style, but does he actually have any tattoos?
Billy Ray Cyrus has tattoos, including an entire sleeve of tattoos on his left arm. All of his multiple tattoos appear to have specific meaning and intention behind their intricate designs.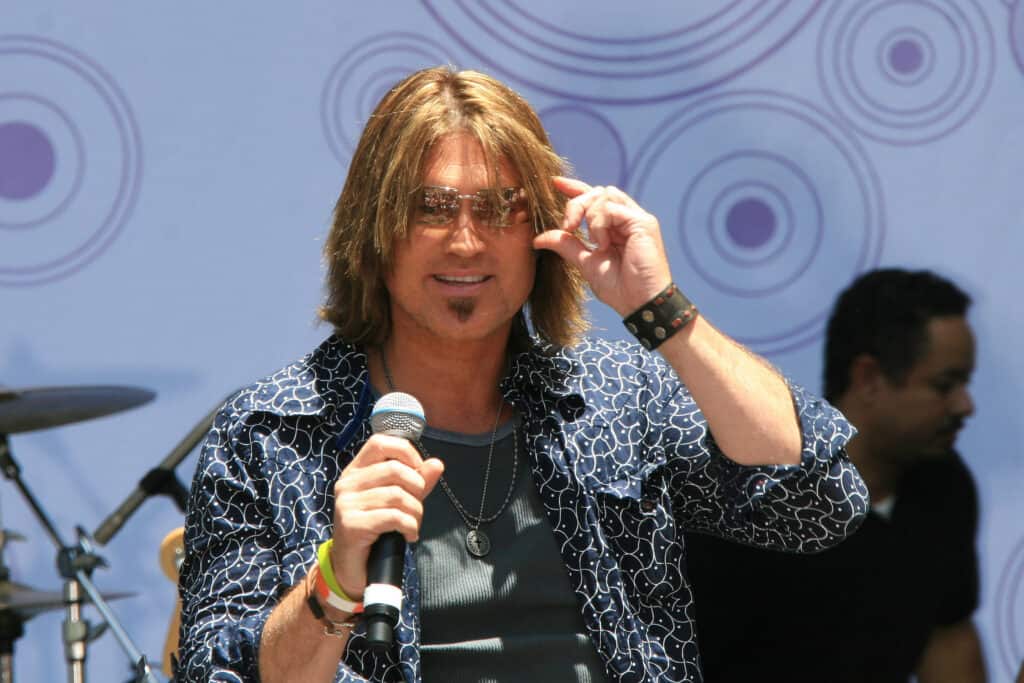 Each of Cyrus's tattoos is distinct from one another, possessing their own stories and meanings behind the artwork. Let's have a look through each individual piece and see exactly what they mean.
Importance Influences
Getting a tattoo is equal parts personal and permanent, and can also be an everlasting testament to your influences, your beliefs, and your loved ones. Cyrus's tattoos are a mixture of all three.
Before analyzing each individual tattoo, you'll immediately notice a prominent theme amongst the skin art. Native American iconography and religious imagery make up the bulk of the tattoos, thanks to how important both of those subjects are in Cyrus' life.
The interest in Native Americans comes from Cyrus' heritage, of which he claims he is part Cherokee. It's for this reason that Cyrus is often raising awareness on a variety of issues regarding Native Americans, and why so many of his tattoos honor those roots.
The Sleeve
Seems logical to make the arm sleeve our first stop on the tour of Cyrus' walking talking art gallery. Decorating his left arm and beginning at the shoulder, the first two things that will jump out at you are the complex tribal patterns and the Native American chief making his home on the forearm.
The most dominant of the tribal and warrior-like patterns is the one on his shoulder, which is a circular maze of lines leading in a labyrinthine pattern to the center, where a religious cross resides. The holy symbol nestles itself deep in the protective coating of beautiful black ink lines.
The most eye-catching piece present on that arm is without a doubt the tattoo that dominates the entirety of his forearm, however. It's a life-like representation of a Native American chief, Chief Joseph of the Nez Perce.
One speech in particular resonated deeply with Cyrus, the speech made by Chief Joseph where he said "From where the sun now stands, I will fight no more forever." The quote resonated with Cyrus, who actually memorized the speech when he was a child, then went on to immortalize the Chief and those famous words on his forearm.
We can see other homages to both his American, Native American and religious beliefs decorating the cracks between the tattoos covering his arm. Snippets of words like 'Believe' and depictions of eagles in various forms.
The Right Arm
Most of Cyrus's other tattoos are on his right arm, though it's not quite so densely populated as his left arm. In one of the tattoos, there is another perfect amalgamation of the American and the Native American.
It's a dream-catcher, a Native American device used to protect children from unwanted thoughts that might wish to visit them during their sleep. Framed along the outside of the hoop is an eagle, the bird a symbolic representation of America, stoically watching over the dreamcatcher.
He's also got another chief hiding on the inside of his right forearm, a right-armed cousin to the one on his left. Also on his forearm are three stars.
Other Tattoos
One tattoo that Cyrus has which is sort of the "odd one out" amongst the other heritage-inspired artwork is the small heart on his left hand. It's not the kind of tattoo that you'd expect to see on him, considering the style of his other tattoos.
It's perhaps the most important of all though, as it's a little unintentional gift from his daughter Miley Cyrus, complete with a heartwarming tale.
The heart was originally put there by Miley Cyrus, not with a tattooing needle like the one you'd find in a tattoo parlor, but with a pen! To make the little display of affection live with him forever, Billy went out and got the heart permanently tattooed to his hand.
It's not just Billy, either, almost the entire family is rocking tattoos!