With his song "Achy Breaky Heart" in 1992, Billy Ray Cyrus scored a massive country music hit and became the first artist to have their single be certified triple platinum in Australia. In the years that have followed, Cyrus has solidified his status as a country music icon and has even ventured into acting in film and television, but where does this Grammy-winning celebrity live?
While it makes perfect sense that Billy Ray Cyrus has two homes, given his long and successful career in the entertainment industry, it may come as a surprise that they are located in two very different cities. Currently, Cyrus and his wife Tish own homes in Nashville, Tennessee, the country music capital of the world, and in Los Angeles, California, the entertainment capital of the world.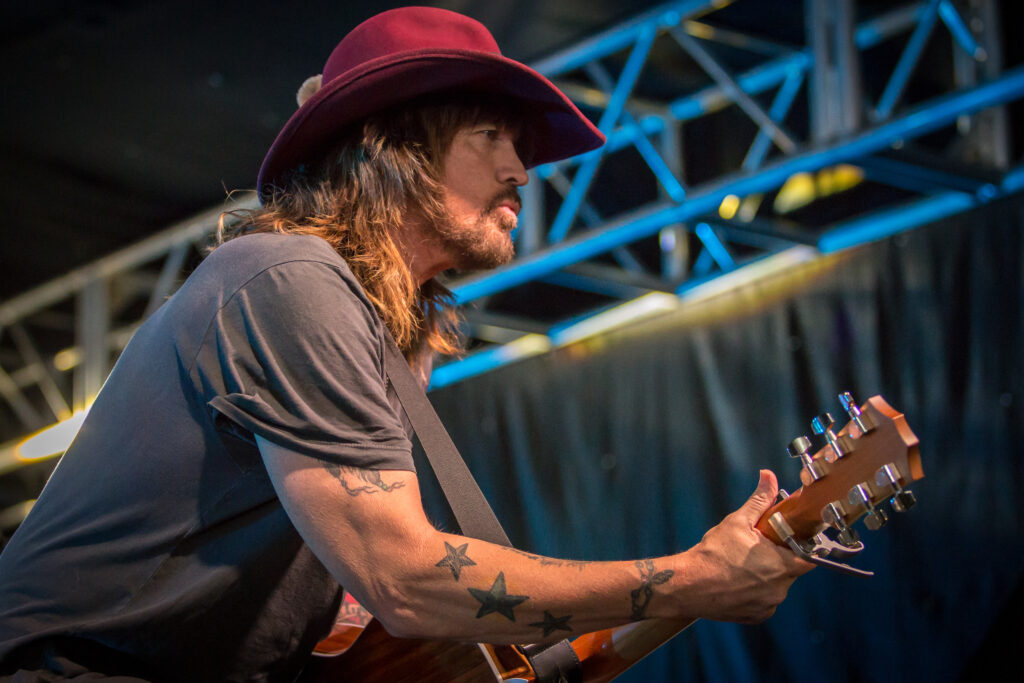 The Nashville House
Because of the monumental success that Billy Ray Cyrus has achieved as a country music artist, it is easy to understand why he and his family have chosen the Nashville area as the site for one of their homes.
The city has become a focal point for the entire music genre and is home to many other successful artists, including Kelly Clarkson, Dolly Parton, and country superstar duo Tim McGraw and Faith Hill.
Nashville and the surrounding area are a sharp contrast from the increasingly crowded neighborhoods and suburbs that are in Los Angeles and the majority of Southern California. Despite its significantly growing population, Nashville and the surrounding area still offer a much more open environment with a variety of green spaces and thriving communities in which to live.
Cyrus and his family once lived on a farm in Thompson's Station, Tennessee, which was situated on a vast 500 acres. Thompson's Station is a small town located about 30 miles outside of Nashville.
Once the Cyruses began traveling to California for business, they found themselves spending less and less time on the farm and eventually decided to sell it. In its place, they purchased a smaller home with a barn that was much closer to the city.
For Tish, this new house was a perfect opportunity to put her interior design skills to use. Among the new features she added was a large tile wall in the screened-in porch that she designed herself.
On the outside, the house looks relatively traditional and unassuming. Inside the house is a different story.
From the pillows and throw rugs to the light fixtures, there exists a myriad of striking geometric shapes and colorful patterns that contrast with the primary shades of the walls. The house feels like it has been customized to reflect the style and personality of its owners, which is a sign of a true home.
While Cryus and his family still divide their time between Tennessee and California, they can now spend their days in Nashville in a newly renovated house that they have made their own.
Billy Ray Cyrus, his wife Tish, and daughter Brandi are shown in the picture below:
The Los Angeles House
Billy Ray Cyrus and his family first moved to Los Angeles when daughter Miley began her wildly successful stint in the Disney television series Hannah Montana. Since then, the city has become a second home for the Cyruses.
In some ways, Cyrus's Los Angeles home is the polar opposite of his Nashville residence. While his Nashville house is 1,200 square feet, his Los Angeles house is more than twice as big at 4,000 square feet.
The house was built in the Spanish architectural style that is very popular in California and originally lacked the Southern charm of Cyrus's Nashville home. It even had certain aspects of Moroccan architecture.
Once again, Cyrus's wife Tish took it upon herself to essentially give the home a stylistic makeover. While incorporating various elements that hearken back to their country music roots, Tish also gave the home a contemporary vibe which it had been sorely lacking.
One of the most noticeable aspects of the renovation is the many decorative objects, which add splashes of color and geometry onto the white walls. Among the most unique of these is a half-moon mirror that hangs in the entry hall.
As with his Nashville home, Cyrus and his family have added their personal touch to their Los Angeles residence.
It would seem that no matter where Billy Ray Cyrus or his family chooses to call home, they always find a way to truly make it their own.