When you think of the American singer-song Writer Billy Ray Cyrus, you probably think of Old Town and his daughter Miley Cyrus. Less is known is about his high-school life… Which high school did Billy attend?
Bill Ray Cyrus attended Russel High School, in Russel, KY. He played in both the football and baseball teams at high school, graduating in 1979. After high school, he was awarded a baseball scholarship to study at Georgetown College, KY.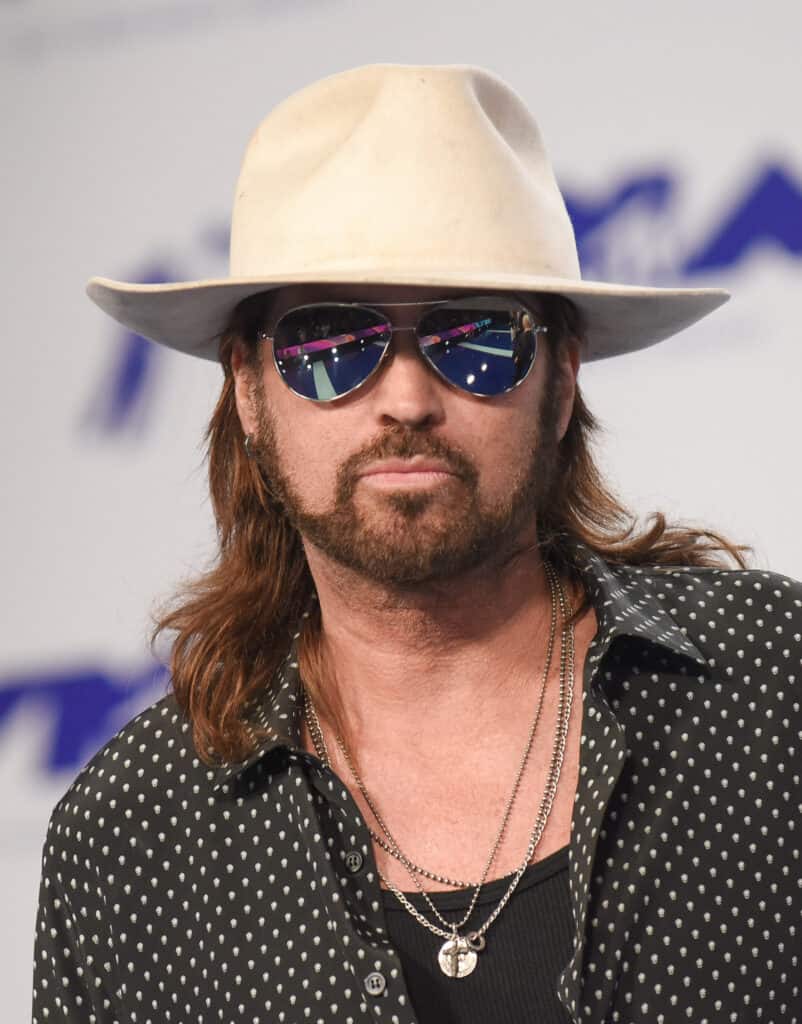 Keep reading to find out how Billy Ray Cyrus went from a basketballer at high school and college to the country singer-songwriter we know today.
Early Life
Billy Ray Cyrus was born on August 25, 1971, in Flatwoods, Kentucky. He was brought up by his parents, Ron Cyrus and Ruth Ann Casto, who originally named their son William Ray Cyrus.
Billy was born into a musical family, with his grandfather introducing Billy to bluegrass and gospel music. His grandfather was not his only music influencer during Billy's early years, his mother played piano and his father played guitar.
Billy's enjoyment and fame within the country music world probably had something to do with his grandfather, who was a Pentecost minister who played the fiddle.
Learning guitar as a kid was not too easy for Billy, being a lefty. He tried learning guitar on his father's right-handed guitar without much luck.
Although Billy is well known for having a guitar on stage, it took him a few years to get any good at guitar.
At high school, Billy played in the varsity baseball and football teams, with a baseball scholarship getting him into Georgetown College. During his early years, although Billy enjoyed music, he was passionate about baseball and sports.
He was a member of the Red Devil's football team, the 1978 AAA state champs
He eventually dropped out of Georgetown college to pursue a career in music. During college, Billy formed a band 'Sly Dog' with his brother Kevin to play Rock and Country music at a house band in Ohio.
The band name was inspired by the brothers' one-eyed bulldog, Spike. The band initially played rock country covers until they picked up a bit of attention.
Like many musicians, Billy's music career did not start off particularly successful, with him playing in small bars and clubs initially. It took Billy 10 months to land his first gig, whilst he was still working as a warehouse forklift operator.
Through becoming more popular and well-known, Sly Dog ventured into the world of a professional music career, with their first vinyl record being recorded in Barnhill Studios, Catlettsburg.
All did not go to plan for Billy in his early years though, with his band's music equipment being destroyed in a fire at a club in 1984. The only item that was not burned to ashed was a small copy of the New Testament hidden behind his amp.
It was this incident that inspired Billy to discover his Christian music career and to reignite his faith in God.
From small-town Rockstar to country fame
Billy and Kevin (also known as Kebo)'s band Sly Dog eventually broke down with Kebo exciting the band in the late 80s. Billy had to make a difficult decision to remove his bother from the band due to Kebo's self-centered approach on stage with over-the-top solos.
Maybe the breakup of his fraternal band was a sensible decision, as Billy's band shifted from Southern Rock Blues towards Country Western music, which eventually was recognized by country singer Del Reeve.
Del Reeve introduced Billy to Mercury Records, with the producer Harold Shedd being impressed by Billy, especially during his opening act for the well-known country singer Reba McEntire. Shedd signed Billy up soon after that, with his rather difficult start in his music career finally paying off.
Billy's debut album 'Some Gave All' became a commercial success, with over 20 million copies sold worldwide.
From there though, Billy would ensure a variety of albums that struggled in the commercial music world. With his release and commercial failure of 'Trail of Tears' in 1996, and 'Shot Full of Love' in 1998, Billy moved on from Mercury Records.
He moved onto Monument Records in 1999 and released an album titled 'Southern Rain', which despite being slightly more successful than his previous albums, did not do very well.
It was his 2006 album 'Home at Last' that became Billy's most successful country album, making it to number three on the U.S. Billboard Top Country Albums chart.