Blackpink is the best-charting female Korean act ever, according to Billboard, despite how as of 2020, they've only released nine songs. It might have you wondering: do Blackpink write their own songs?
Blackpink does not write their own songs. It's thought that other K-Pop artists write their songs, including K-Pop rapper B.I, a former member of popular group iKON and Teddy Parks.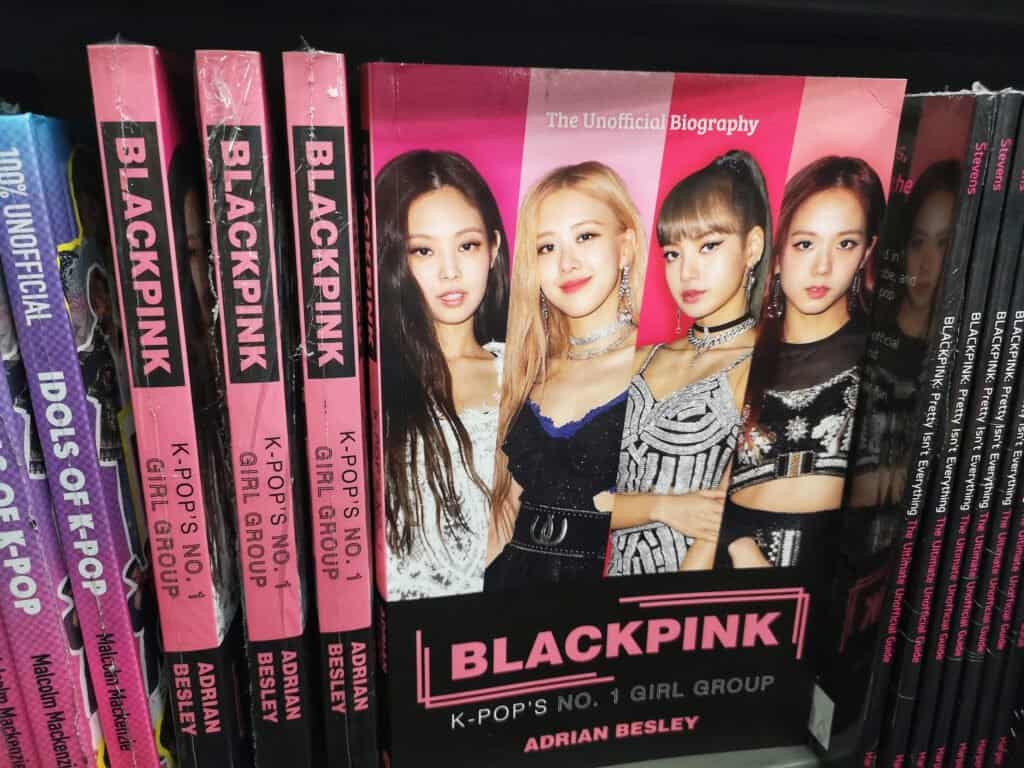 Read more below about Blackpink's songs, including their collaboration with famous singer Dua Lipa.
Making History
Blackpink emerged as a K-Pop girl band back in 2016 with the release of their debut single album Square One; they were the first girl group to debut under YG Entertainment after 2NE1.
The girl band became the fastest group to top the Billboard World Digitals chart with singles from their first album 'Boombayah' and 'Whistle' which topped the chart at number one and number two; these chart-topping hits made the group the third Korean group to obtain a top-two position on the chart.
Billboard reports that the singles have been downloaded approximately 12,000 times in total.
Fans of Blackpink said at the time that their music resembles that of 2NE1, but Blackpink said, "We do want to resemble 2NE1 … But we also want to try to develop our own style and taste." So it appears Blackpink source their music inspiration from 2NE1.
The band's single, 'Ddu-Du Ddu-Du,' released as part of their debut album Square One in 2018, made history when it debuted at number 55 on the Billboard Hot 100, making it the band's lead single.
It was the first time since 2009 that a Korean girl group has appeared on the chart, and according to Billboard, it was the first time any female Korean artist ranked with a predominantly non-English song.
The single has since become the fastest and first music video by a K-Pop group to reach 1 billion views, and it is the most-viewed music video by a K-Pop group on YouTube. As of 2020, the single has 1.2 billion views on YouTube, up from 620 million in 2019.
But who wrote Blackpink's lead single?
Well, his name would be Teddy Park, who's a Korean–American rapper, songwriter, and record producer. He's the guy behind the majority of 2NE1's discography – no wonder fans see the resemblance between Blackpink and 2NE1!
Dua Lipa Collaboration
At some point, you might've realized that you know Blackpink from somewhere, but you just can't put your finger on it.
Have you heard of the Dua Lipa hit 'Kiss And Make Up'? Well, Blackpink is an accredited artist in the song too!
On the song, the songwriters include Lipa, Grimes, and Park, amongst others. The single charted at number 97 on Billboard 100, with its YouTube video having amassed a substantial 140 million views, as of 2020 – just three years after its release.
'Kiss And Make Up' marked Blackpink's second time on Billboard 100. By October 25, 2018, the single had amassed seven million on-demand streams in the US.
Will Blackpink Ever Write Their Own Songs?
Some of Blackpink's fans (they're called 'Blinks') think that the group should be treated better by YG Entertainment.
So, they started a petition on Change.org, and amongst the things they'd like to see happen, they listed that they wanted YG Entertainment to give Blackpink the freedom to write or compose their own songs and get them a better stylist.
As of July 2020, the petition has amassed 56 million signatures, up by 6 million since 2019. It appears likely that Blackpink will start writing their own songs, especially if the petition gains 75 million signatures.