Pop superstar Britney Spears was known as the "Princess of Pop" in the 2000s. But did she pen her own songs?
Although Britney Spears co-writes some songs on her albums, the majority of the songs she has recorded were not written by her. The pop star has collaborated with several talented producers, musicians and songwriters who write lyrics for her songs.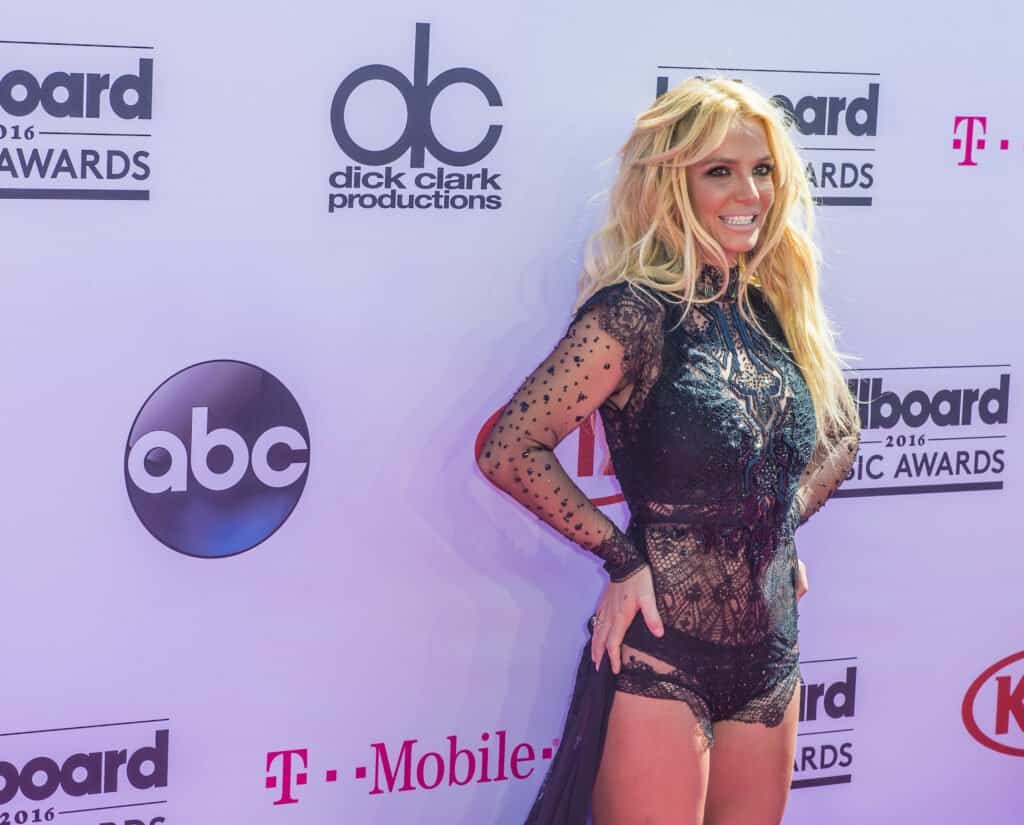 Read more to find out which songs Britney wrote, and which she didn't.
Britney Spears' Debut In the Music Industry
The singer grew up participating in theater productions and television series' from a young age.
In 1999, she made her debut in the music industry with the album …Baby One More Time.
It was released by Jive Records, and the title track became a huge international success.
The song became one of the best-selling singles of all time, and when she released the album, it had similar reception, topping the Billboard 200 upon its debut.
…Baby One More Time remains Spears' top selling album, and is one of the top selling albums in history.
It is lesser known, however, that Spears did not pen any of the songs on the album.
The title track was rejected by popular girl group TLC. It was then passed to Spears, who accepted it, seeing its potential.
She told Billboard "When I started working with Max Martin in Sweden, he played the demo for 'Baby One More Time' for me, and I knew from the start it was one of those songs you want to hear again and again. It just felt really right."
The album has 11 tracks, none of which were written by Spears.
Most songs on the album were written by Eric Foster White and Max Martin, along with other songwriters and producers. White and Martin produced Spears' first album.
Making Her Mark
Spears' second studio album Oops!…I Did It Again was also an international success.
It debuted at number 1 on the Billboard 200, and broke the record at the time for highest debut-week album sales by a female artist.
The song has 12 tracks, most of which were written by her producer Max Martin along with other songwriters.
However, Spears did co-write one song on the album titled Dear Diary, which was the first song she received writing credits for.
She had significantly greater contribution on her third eponymous album Britney (2001). The album had 12 tracks, and Spears co-wrote 5 of these.
Spears became even more involved in the songwriting for her fourth album In The Zone (2003).
In the 13-track album, she co-wrote 9 songs, collaborating with huge names in the music industry such as Madonna.
Blackout is perhaps Spears' most critically acclaimed album, and she co-wrote 2 of the 12 songs on the album.
The rest were written by various talented artists such as Pharrell Williams and Danja (Nate Hills).
The singer had a similar pattern of contribution in her later albums.
Critical Reception
Spears received widespread criticism after some fans noticed she did not pen any of the tracks on her Femme Fatale album.
Songwriter Heather Bright, who wrote Trouble for Me for Spears, came to her defense, saying, "The media is talking trash about how Britney didn't write any of the songs on her album … HELLO! Wake up everybody! NONE OF THESE ARTISTS WRITE THEIR OWN SONGS!!!!!!"
She praised the singer for not claiming false credits, and went on to suggest that many musicians demand credits for songs they did not write.
Ke$ha, who wrote Till The World Ends on Spears' Femme Fatal album, said in an interview with MTV Canada "She's an amazing singer, an amazing performer and she's an icon. I don't think that that means she has to write."
Claude Kelly, who wrote Gasoline, said that although Spears did not write her songs, she still has control over the creative process.
Kelly stated, "She's very, very much in control of what she records, how she sounds, how she portrays herself on the record."