One of today's most famous doctor characters is Dr. Meredith Grey from the medical drama TV series Grey's Anatomy, played by Ellen Pompeo. We know her character to have half-siblings throughout its 18 seasons. This makes her fans wonder, does Ellen Pompeo have siblings in real life?
Ellen Pompeo is the youngest among six siblings. The actress has three older sisters, Maureen, Kathleen, and Suzzane, and two older brothers, Dean and Joey. Their parents are Joseph Edward Pompeo and Kathleen Bernadette Pompeo, who both had Irish ancestry.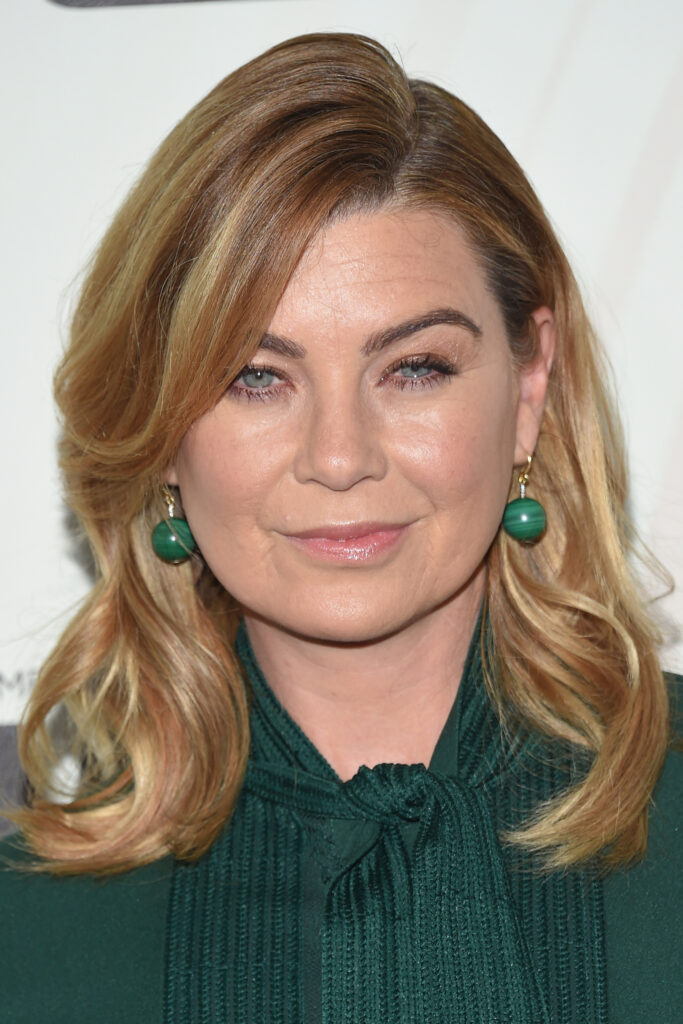 Let's learn more about Ellen Pompeo's life with her siblings and family members.
Tragic Childhood
The family suffered a tragedy in 1974 when Ellen Pompeo's mother, Kathleen, died from an accidental painkiller overdose. Ellen was just four when her mother passed, leaving a massive hole in her growing up. She opens up on Dax Shepard's Armchair Expert podcast on August 24 that she grew up with so much resentment towards her mother for dying and leaving her early. It's easy to understand that growing up without a mom would have detrimental long-term effects on children.
Catastrophic Thinking Brought By Trauma
Ellen Pompeo shares, "Not understanding addiction, not understanding pain, not understanding any of that, just coming from a completely ignorant place." She went on to say that "her experience with death at a young age has left her thinking about her own mortality all the time." The actress reveals that even until now, she's still working on this obsession with death and dying.
The actress is now a mother to Stella, Sienna, and Eli, with her husband Chris Ivery. 
Every time the kids turn four years old, her mind would immediately take her back to when she lost her mom at that same age. Catastrophizing, like thinking of her own death, is her trauma response brought about by her mother's early demise.
Psychology tells us that catastrophic thinking happens when a traumatic event significantly affects and reframes our worldview. It is a cognitive distortion wherein the sufferer thinks of the worst possible case scenarios that eventually turn into a billowing cloud of everything that could go wrong.
Growing Pains
Starting life with a tragedy may have made her "pathetically insecure." After all, Ellen Pompeo lacked the guidance and encouragement that girls normally get from a mother or a mother figure. Even her older siblings dealt with the loss unfavorably, citing that they ended up "smoking pot and watching The Three Stooges."
Things further went downhill when their father remarried to Sheila Lubell Pompeo. Ellen Pompeo didn't elaborate on the details but stated that it was quite a bad situation for her and her siblings. She spent her childhood years with her mom's siblings, who took turns in caring for the young Ellen.
Ellen recalls her Uncle Jimmy, who resided on the Upper East Side, would bring her to the theater when she was a child. Once, she saw the show of The Rockettes in the Radio City Music Hall in New York City. This experience would, later on, ignite her passion for acting. She knew then that this was what she wanted to do for the rest of her life, and the "different experiences" she had early on gave her a lot to draw on in her craft.
Realizing Her Dream
Even though the young Ellen Pompeo knew that many people supported her, she still felt alone and confused. With her siblings living vicariously in the 70s and her widowed father trying to move forward with his life, Ellen tried her best to live like an ordinary teenage girl. So when she turned 19, she made her way to Miami with her then-boyfriend to follow her dreams.
Later, she moved to New York City, and while bartending, she was discovered by a casting agent. This event led her to appear in an ad for L'oreal. Afterwards, Ellen started doing television shows like Law & Order,  Strangers with Candy, and the medical drama Strong Medicine.
Ellen Pompeo rose from doing minor roles and TV guestings to landing the role that would give her worldwide recognition. In 2005, she was cast in ABC's Grey's Anatomy as Dr. Meredith Grey, joining nine other star-billed actors who, like her, would portray surgical interns, residents, and attendants in the fictional Seattle Grace Hospital. In the show's sixth up to the ninth season, the hospital's name would be changed to Seattle Grace Mercy West Hospital and then Grey-Sloan Memorial Hospital.
Accolades and Net Worth
The widely successful primetime show has given Pompeo various accolades, such as the People's Choice Awards in 2013 and 2016, and an Outstanding Performance by an Ensemble in a Drama Series award from the Screen Actors Guild.
Ellen Pompeo has agreed to grace Grey's Anatomy until its 19th season, making her one of the highest-paid actors with a net worth estimated at $ 85 million. Though she admits to staying on with the show for financial stability, the actress has also ventured out to other investments, such as starting her production firm, Calamity Jane, and huge partnership deals with Pantene, Lyf Mobile and Nirav Modi.