When you're a recognizable celebrity like Ellen Pompeo, smelling good has to be at the top of the list of your essentials because fans are likely to get in selfie distance of you, which also means they're in smelling distance. So, what does Ellen Pompeo wear to ensure she always smells fresh?
Ellen Pompeo used to wear 'Kai Perfume' and 'Michael Kors Island: Fiji' before she discovered her love for essential oils. Nowadays Ellen doesn't wear conventional perfumes but rather a combination of essential oils that she blends into her own homemade perfume.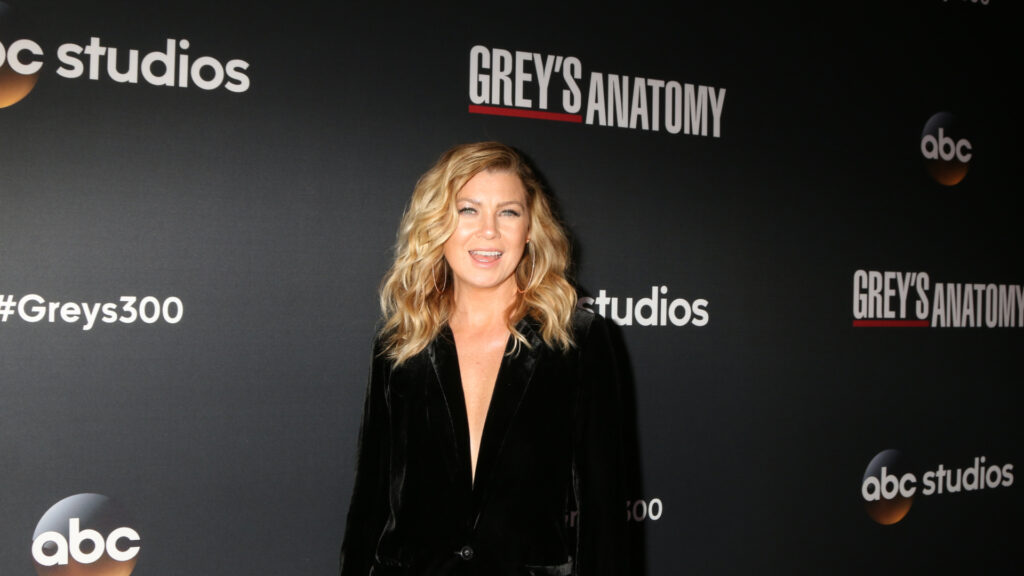 As something of a hot topic these days, essential oils seem to have taken the world by storm with celebrities like Victoria Beckham, Jenna Dewan, and Kerry Washington all promoting essential oils. Let's find out why Ellen thinks they are better than any designer perfume available on the market today.
What Are Ellen Pompeo's Favorite Perfumes?
At the beginning of her acting career, Ellen was known to wear 'Kai Perfume' and 'Michael Kors Island: Fiji' as her go-to fragrances. But since becoming a mom, Ellen has taken clean living to heart and removed all parabens, sulfates, and other 'bad' ingredients from her household.
Ellen has turned to essential oils to ensure she always smells fresh. Since dropping all mainstream perfumes, Ellen has chosen to use essential oils from none other than Whole Foods! Her go-to aromas are citrus, sandalwood, geranium, and rose, which she mixes with alkaline water and spritzes all over.
Being around masses of people all day calls for you to smell fresh at all times, and since Ellen has been known to say that she doesn't really like perfume, for the last 25 years she has turned to natural alternatives to make sure she smells good while being kind to the Earth and her skin.
What Does Scent Mean To Ellen Pompeo?
How one smells is something that other people notice almost immediately. Whether you are a hugger or a hand shaker, your scent is left behind in every room you enter, and on anyone, you happen to make contact with. Ellen takes this quite seriously.
From diffusing them in her trailer at work to using peppermint oil instead of gum, Ellen has an essential oil for any fragrance she needs. Essential oils are so essential to Ellen that she has partnered with Young Living and in 2018 she unveiled their Seedlings line of plant-based, organic baby products.
Ellen has taken her clean living journey to new heights by becoming a brand ambassador for Cindy Crawford's skincare line, 'Meaningful Beauty.'
It is always great to see celebrities care about the environment and the way the products we use impact the planet we all call home. Being a top paid actress on television, Ellen could afford literally whatever products she wanted, but she still opts for natural smells all around her.
What Does Ellen Pompeo's Home Smell Like?
This all-natural mama has got her entire scent life wrapped around smells you find in nature. In this area, essential oils shine again for Ellen and her household. If you ever get the chance to visit the Pompeo-Ivery abode, you will catch a whiff of her favorite earthy tones.
Even when Ellen is cleaning her floors she will add a few drops of sage to have her home smell fresh and clean without the need for heavy-duty chemicals. Advocating for all-natural and plant-based companies, Ellen believes that if something is natural, not bad for you, and makes you feel good then that is all you need.
With all the diffusing Ellen does around the house, there will always be hints of sandalwood for when she feels that the house is getting a little too 'flowery' in fragrance, notes of geranium and citrus to lift things up, and for a more feminine feel, there is always rose oil.
Owning two homes in the California area leaves many square feet to fill with personal touches, and most importantly to Ellen, the organic scents of infused non-toxic cleaning materials.