Ellen Pompeo, who rose to fame thanks to her role of Meredith Grey on Shonda Rhimes' Grey's Anatomy, has many talents. Most notable is her acting, but what other things can Ellen do? For instance, is the star a secret polyglot?
Although Ellen Pompeo is of Italian descent on her father's side, she is not fluent in the language. Ellen can say a few words in Italian but needs a professional translator when conducting interviews in Italy.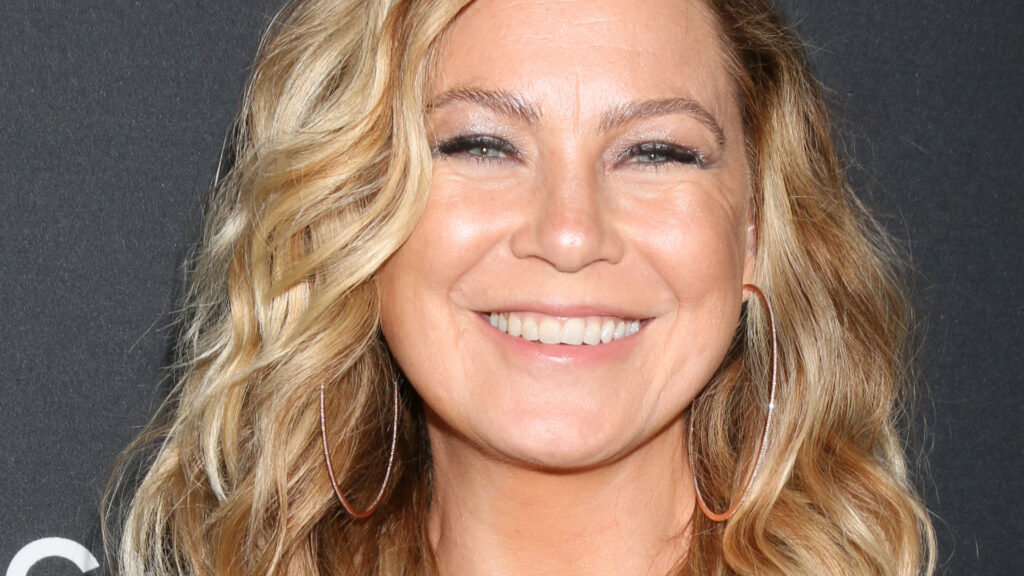 Let's take a dive into Ellen's heritage, her ties to her father's native Italy, and find out why this household name does not have the gift of the Italian gab.
Can Ellen Pompeo Speak Italian?
Ellen Pompeo's Italian heritage definitely lends her a hand in the beauty department but does not seem to serve her well when it comes to picking up the language. Apart from saying a few common words like "sì," "Grazie," and "ciao," she can occasionally respond during an English conversation with Italian statements.
While playing Meredith Grey, Ellen has had to speak Italian to one of the character's love interests, Andrew DeLuca, played by Giacomo Gianniotti. In an intimate stuck elevator scene, Andrew shares his past with Meredith in Italian, assuming that she would not understand a word. To his surprise, Meredith reveals that she learned Italian while in Europe before attending med school.
It would seem that Ellen was not so lucky in real life. Being born in America and attending English-speaking schools throughout her childhood, learning how to speak Italian seemingly fell on the back burner. With her mother having Irish descent, Ellen had the opportunity to learn more than one language, but she is for the most part monolingual.
Ellen Pompeo's Ties To Italy
Ellen's paternal grandfather was an Italian immigrant who came to America with his family in 1921, at the young age of 11. They landed in Boston, Massachusetts where they set up their family home. Ellen's father and mother were both born in and raised their own children in Everett, Massachusetts.
While in Italy in May 2018, Ellen had the unfortunate fate of her handbag being stolen. In an Instagram post, she thanked the police for their assistance in broken Italian! Giacomo is noted commenting on the post: "Cmon Ellen! You didn't hit up your boy for an Italian translation?… Haha. Glad you are safe!"
Although she may not speak the language, Ellen is proud of her Italian roots and shows it in her cooking. She has an incredible home garden with a few chickens running around, and takes special pride in her herb garden. Oregano is an Italian herb that Ellen has an affinity for, mentioning its healing properties for colds and flu.
Which Celebrities Can Speak Italian?
Italian is considered one of the most romantic languages on Earth, to that, all can agree. But what leads people to learn this particular language? Is it being able to pronounce your favorite Italian meal, wanting to speak with the locals while on a vacation abroad, or just to keep the old gray matter on its toes? Let's find out who took the time to learn this language of love.
Robert de Niro is a proud Italian-American and has spoken his family's native language in three different movies. Robert won best supporting actor at the Oscars for his incredible role in The Godfather II, where he spoke authentic Sicilian.
Colin Firth learned to speak Italian as a sign of respect for his wife, Livia Giuggioli. The couple met in 1996 while filming the series 'Nostromo.' This language seems to be romantic in more ways than one!
Giacomo Gianniotti was born in Rome, Italy but moved to Canada with his family while he was still quite young. That did not stop him from keeping true to his roots though, as he still is fluent in his original first language. Giacomo shows off his bilingual talents in Grey's Anatomy episodes while arguing with his on-screen sister, or flirting with Meredith Grey herself.
Shakira is well known for her unique singing style, but besides being a native Spanish speaker, the muso also knows how to speak Brazilian Portuguese which she learned after spending time in the country on tour. Shakira has learned how to speak Italian for the fun of it and practices every chance she gets!