Renowned for her incredible performance in La La Land, Emma Stone is considered one of the most talented actors for her age. Does Emma Stone have siblings though? If so, who are they?
Emma Stone has one younger brother, Spencer Stone. Like his older sister, Spencer is also involved in Hollywood. Continue reading to find out more about how Emma Stone became an internationally recognized actor and who her little brother Spencer is.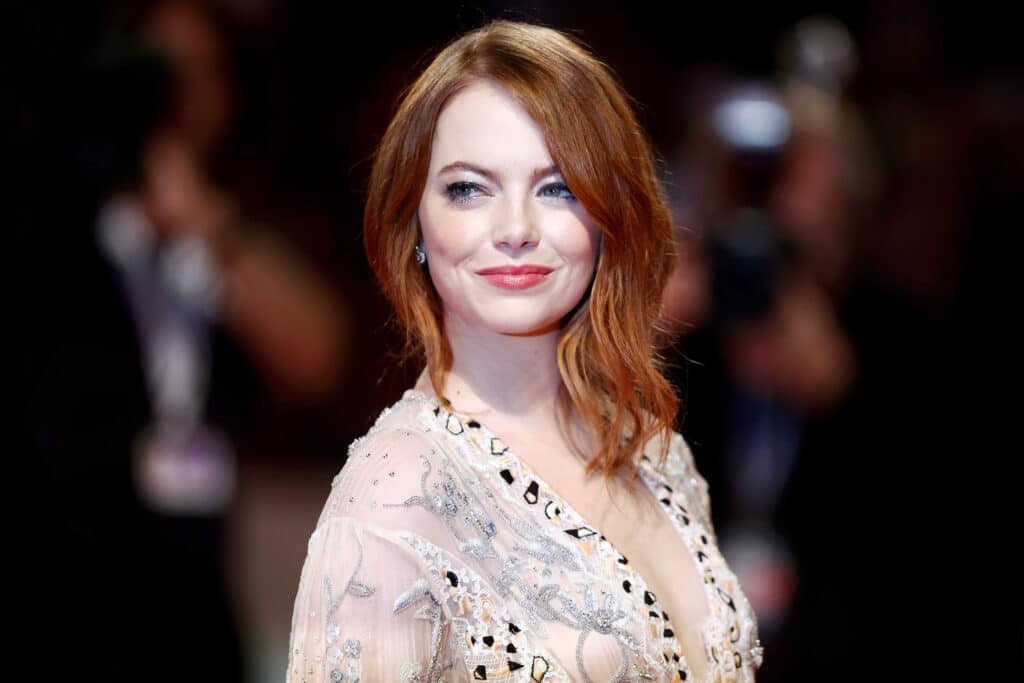 Emma Stone's early life
Born Emily Jean Stone on 6th November 1988, Emma Stone was brought up in Scottsdale, Arizona to parents Jeffery and Krista Stone.
Despite becoming an Oscar-winning American actress later on in life, Emma struggled with her voice when she was younger. She felt that as a child, she was very loud and bossy.
Although she presented vocal problems in her early years, she did not let this prevent her from starting acting from a young age. In fact, she felt that taking part in theatre during childhood and adolescence helped her with her panic attacks.
Interesting fact! Due to excessive crying during infancy, Emma developed baby colic, which contributed to her idiosyncratic and raspy voice. Despite causing her problems during childhood, it was thanks to this condition that set her apart from other actors, as she is now famously recognized for her husky voice.
During her school days, Emma took part in over 16 productions including Alice in Wonderland and Joseph and the Amazing Technicolour Dreamcoat.
Emma went to Sequoya Elementary School and Cocopah Middle School and subsequently started Xavier College Preparatory. The all-girl Catholic High School was not for Emma though, as she dropped out after one semester to follow her aspirations of having an acting career
She once said, "just because I don't have a college degree doesn't mean I am not smart!"
Emma Stone was set on hitting the bussing and celebrity-filled streets of Los Angeles after she dropped out of high school. She made a PowerPoint Presentation, 'Project Hollywood' in order to persuade her parents to let her move to LA. It worked, and she moved to LA with her mom that year.
It wasn't too long until Emma Stone was recognized for her acting talents and unique husky voice. After starring in 'In Search of the New Partridge Family', a reality TV show that did not go further than a pilot, Emma moved onto TV series including Malcolm in the Middle.
Emma Stone first hit Hollywood Movies in 2007, when she starred in the teen comedy 'Superbad', featuring Jonah Hill. From there, Emma Stone would become internationally recognized for her acting talents in films including Zombieland, Easy A, and in 2016, played the star role of Mia in La La Land.
So what about her brother Spencer Stone, what is he up to?
Spencer Stone
Although not as famous as his older sister Emma, Spencer has also been involved with Hollywood. Unlike his sister, he is not an actor. Spencer has, however, done some stunts in big hit movies including Logan (2017), Divergent (2014), and Passengers (2016).
Spencer has also been on the Red Carpet to support his older sister Emma Stone. In fact, Emma often brings Spencer on the Red Carpet, with Spencer being an avid cheerleader for his sister's fame and recognition.
Spencer is not only a stuntman for some pretty successful movies and a huge fan of his sister's work, he also considers himself a part-time comedian. After Emma Stone won the Guys Choice Award, he wondered if she'd won it just for being hot and funny.
He went on to say if she won the award, which she did, Emma should read a speech he wrote for her. When on stage for the prize, she read it out loud, "Also if Mila Kunis is here, he will be backstage for the next 45 minutes."
Emma Stone even took Spencer to the Golden Globes, where she won Best Actress for her lead role in La La Land. Emma and Spencer had a few beautiful moments on the Red Carpet and during interviews at the Golden Globes awards.
So yes, Emma Stone does have siblings, a little brother called Spencer. He is most well-known for his stuntman talents in movies including Divergent and Logan. Spencer also enjoys being on the Red Carpet to support his highly talented sister Emma Stone, with a pinch of sass, like his sister.