Emma Stone has certainly come a long way from her younger days in Arizona. She's conquered Hollywood and continues to do so. This begs the question: Where does she live? Fans wonder if she keeps a mansion in the heart of Tinseltown or some other celebrity neighborhood.
Emma Stone quietly purchased a big Texas estate in the capital Austin in 2021, according to a Dirt report. Trading the glitz and glamor of Tinseltown, she has moved here with her husband and daughter. She keeps 3 other properties in California and New York.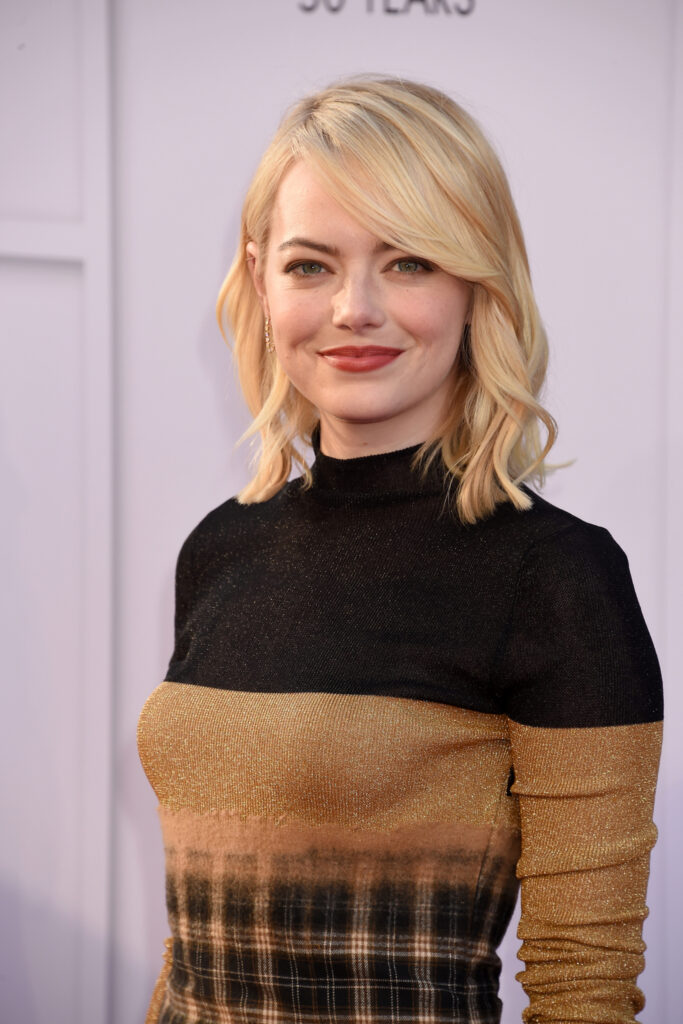 This move makes sense for the new mother. Here's what we've gathered on the Oscar winner's new neighborhood and her other real estate assets.
Big Move
Emma Stone is one of the many famous personalities who have migrated to The Lone Star State.
Other celebs who have made Austin their home include Sandra Bullock, Joe Rogan, Matthew McConaughey, Elijah Wood, Tom Segura, and Christina Pazsitzky.
There's been a so-called "California Exodus" phenomenon, and even billionaire Elon Musk has followed suit. Unfortunately, Los Angeles has been one of the hardest hit by the pandemic. With homelessness reaching its all-time high, LA is just really overcrowded and becoming too expensive. 
New Home in Texas
Moving back to Emma and her growing family – their property sits on a 1.2-acre land with 4 bedrooms and 6 bathrooms.
It has been purchased directly for an undisclosed amount but has an estimated value of about $7-8 million. The mansion, with an elegant brick façade and white columns, is mostly hidden from the street by hedges and mature evergreens.
Trees add a forest-like canopy to the vast lawns and gardens of the estate. A huge swimming pool is also part of the premises.
This sounds about a perfect place for Emma and her growing family.
The Texas estate is an addition to real estate that Emma owns. She still owns a Malibu hills retreat, a Westwood house, and an NYC apartment.
Uphill Climb
The success she is reaping now has been a product of much work and dedication on Stone's chosen career path.
When she was a teenager, she prepared a PowerPoint presentation to her parents titled "Project Hollywood" to convince them to allow her to be an actress.
Her parents were very supportive that she and her mom rented out a place in Los Angeles as Emma worked part-time and auditioned for every role she can get her hands on.
With a lot of failed auditions and disappointing canceled shows, Emma thought that this was her rock bottom. But in 2007, the Hollywood gods might have heard her wish.
She was cast as the love interest of Jonah Hill in the movie Superbad along with Michael Cera. The movie received commercial success and Stone was given the Young Hollywood Award for New Exciting Face.
Versatile Actress
Stone was been busy in 2009 with supporting roles in films like Zombieland, Ghosts of Girlfriends Past, and Paper Man. But it was in the year 2010 that she got her own big break in the teen comedy film, Easy A.
Her performance was widely applauded, and she was even awarded the MTV Movie Award for Best Comedic Performance in 2011.
And it was followed up with another star-studded box office hit, Crazy, Stupid, Love. For her performance, she won the Choice Movie Actress for Comedy award at the 2012 Teen Choice Awards.
Showcasing her growing range as an actress, Emma Stone joined Viola Davis in the award-winning period drama The Help.
She had to learn to speak with a Southern accent and study the Civil Rights Movement through literature and film to prepare for the role of Eugenia "Skeeter" Phelan.
She received positive reviews for her performance and will, later on, be offered a part in the seventh highest-grossing film of 2012, The Amazing Spider-Man opposite Andrew Garfield.
Emma admits that she has never read the comics and felt she had to study them to give a believable performance as Gwen Stacy.
True to form, Stone did well and reprised her role in the sequel The Amazing Spider-Man 2. She received critical nods and even won the Favorite Movie Actress award at the 2015 Kids' Choice Awards.
She has since appeared on Broadway, won an Oscar, and starred in more blockbuster hits. On top of that, she has started a family of her own with her husband Dave McCary.
Emma's accomplishments just keep piling on top of each other and fans could not be happier for her. With this new home, she's all set to conquer yet another journey – family life and motherhood.