Emily Jean Stone, professionally known as Emma Stone, is an American Actress who has joined the ranks of other A-listers with Hollywood hits like La La Land, The Amazing Spider-Man, and Cruella.
This charming young actress has captivated audiences with her acting prowess and down-to-earth demeanor. She has been working non-stop in recent years, so now we ask, what is she doing now?
Emma Stone has pushed the envelope once again with her newest film called Bleat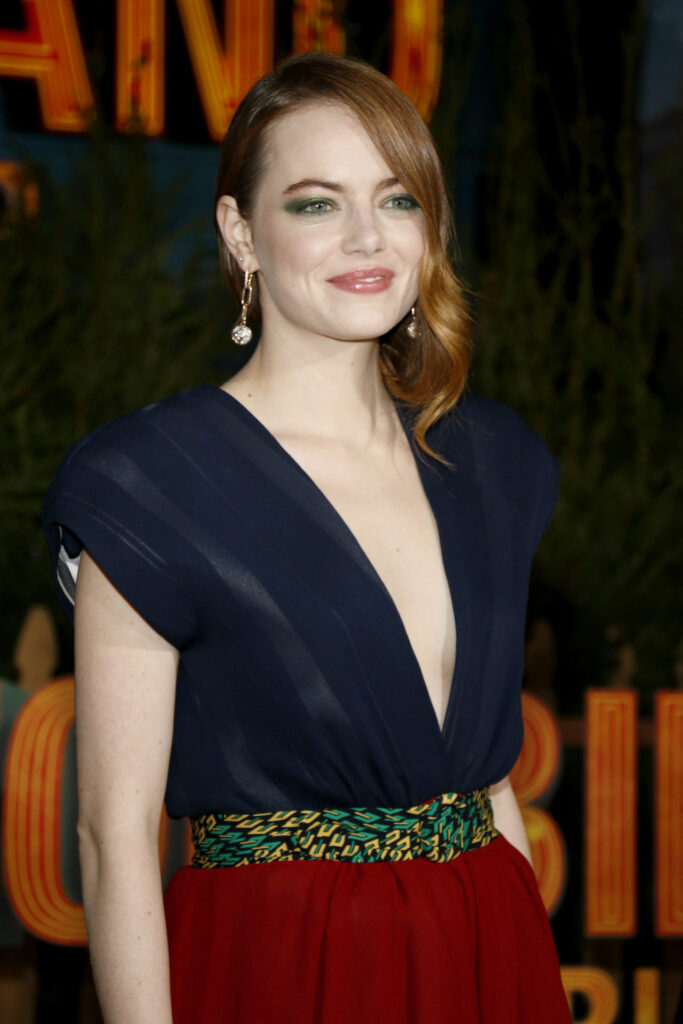 Acting Challenge
Stone has worked with Lanthimos previously on the critically-acclaimed movie, The Favorite, Rachel Weisz and Olivia Colman.
She couldn't hide how happy she was working with Lanthimos in an interview with ABC News.
"… it's very rare that you meet somebody who you get along with so well, but on top of that artistically (provides) the ability as an actor (to) give yourself over to something and not have to worry about every small move you make."
It's worthy to note that although Stone has a multi-million price tag on her when she does projects, here with Bleat, she agreed to waive her talent fee.
Bleat
This short, silent, black and white film is directed by The Favourite director, Yorgos Lanthimos, and is set on the Greek Cycladic island of Tenos.
Stone is joined by French actor Damien Bonnard as they portray lovers in this strange and folklorish work that exhibits sex, death, and resurrection.
Originally shot in early 2020, it has seen the light of day only this May for a limited premier showing in Athens, Greece. With a live orchestra, there were only 3 performances nightly over the weekend of May 6-8 at the Stavros Niarchos Hall of the Greek National Opera.
Just shy of 12,000 viewers, Bleat offers a 30-minute strange and indecipherable mood piece that leaves the audience asking for clearer meaning.
Stone attended the premiere looking ethereal in a Louis Vuitton Grecian-inspired pale-blue gown with sequin embellishments and accentuated by a red belt.
Ever so chic, Stone wore the gown with minimal accessories and a subtle smokey eye and pink lip makeup to complete this modern Grecian goddess look.
New Project
With a year looking oh-so-bright for this young A-lister, we heard from the grapevine that the La-La Land star is set to appear in another Yorgos Lanthimos film entitled, Poor Things.
The film is based on Glasgow's great author Alasdair Gray's novel with the same name and will be a joint project of Element Pictures, Searchlight, Film4, and Stone's banner production firm, Fruit Tree.
According to sources, the movie is still in the pre-production stage and is currently set up in Origo Studios in Hungary. Stone will be joined by Mark Ruffalo, Ramy Youssef, and Willem Dafoe.
This film adaptation will center on the life of Bella Baxter, a beautiful young woman who comes back to life after having a brain transplant from the same fetus she is carrying.
It is a postmodern reimagining of Frankenstein that features Victorian love, discovery, and scientific marvels.
As of late, there have been no official statements on its release, though Insiders are eyeing a premier sometime near the fall festivals and a release date later towards year-end.
Biggest Role Ever
When Oscar-winner Stone isn't pushing boundaries in her film career, she engages in the role she has recently been blessed with – being a mommy to her daughter Louise Jean.
Rumors surfaced back in September 2020 that the Cruella star secretly wed her fiance, Saturday Night Live segment director Dave McCary. Then in December, photos of her hiking with a friend while cradling her baby bump emerged.
By March 2021, their family was completed with the birth of their first daughter, whom they named after Stone's maternal grandmother.
Stone shared in an interview with Elle back in 2018 that as a teenager, she didn't want to have children. But as she turned 30 and already accomplished so much in her career, she realized that she wanted to get married and have a family of her own.
Now, the family of three relishes the time spent together and the year of firsts for their bundle of joy.
Insider says that both Stone and McCary are hands-on parents and have enjoyed the experience tremendously. However, they still prefer to keep their family away from the prying eyes of the public.
Since giving birth, she has come out to promote her then-movie, Cruella, and has continued filming her other projects, such as Poor Things.
Fans are definitely looking out for more of Stone and what she has in store for the rest of the year.