Hilary Duff has often been spotted jet-setting to different locations with her family via a private jet. Does the former Lizzie McGuire star own her own private jet?
Hilary Duff does not have her own private jet. She does often hire private jets to fly her and her family to different locations though. The cost of owning a private jet can range vastly but can easily cost $500,000 a year alone. That's without the cost of the actual jet.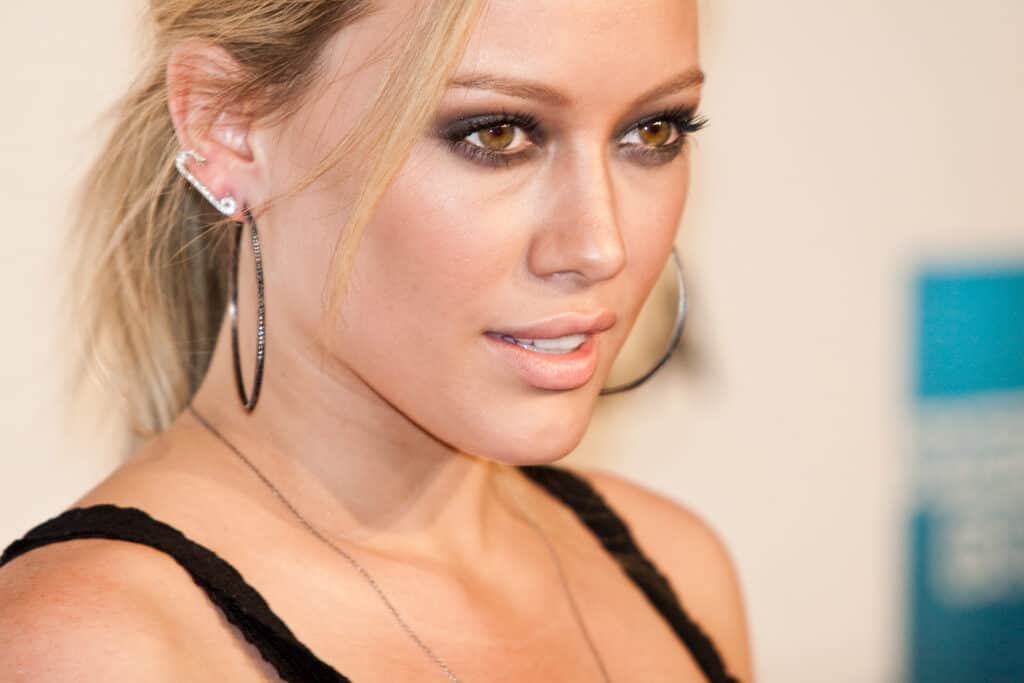 You can read more below about how Hilary Duff flies on private jets, how much it costs versus owning a jet, and her net worth.
Cost of a Private Jet
It's no secret that owning your own jet costs a lot of money. Most of the people who own one are billionaires and the founders or CEOs of massive and successful companies.
According to Investopedia, the cost of simply buying a jet can range anywhere from $2 million to over $100 million. That doesn't include the cost of the flight crew, maintenance, renting a hangar, insurance, and more.
If you have the cash to spend on a private jet, it can be well worth it though. That's especially if you are constantly finding yourself in the air. Many private jet vendors say that if you're spending at least 240 hours a year in the air then it is worth the cost of owning your own jet.
The additional expenses of a private jet can cost anywhere from $500,000 to $1 million a year. That's why it's often billionaires who own jets and not multi-millionaires. The cost is too much.
If you don't own your own jet, it doesn't mean that you still can't fly private. There is the option to charter a flight through a private company.
There are actually quite a few different companies that do private chartered flights on luxury jets. The cost of these flights is a fraction of the cost of owning your own jet, not much more than flying first class, and you get all the same perks with privacy.
The privacy factor is why so many celebrities chose to charter private flights instead of flying commercial. The cost of a chartered flight is anywhere from $2000 to $10,000 per billable flight hour and is all dependent on the jet that you're flying in.
That's a lot less than spending millions a year on your own jet if you don't fly all that often. Now that we know the cost of owning your own jet and chartering one, could Hilary Duff afford her own private jet?
Hilary Duff's Net Worth
In order to determine if Duff could own a private jet, we first have to know her net worth. The U.S. Sun has determined that her net worth is around $25 million.
Net worth includes not only how much money she has made but the different assets that she invests in and the different business ventures she is involved in. She made a large sum of money starring in Disney's Lizzy McGuire along with the albums she later released.
You can watch Hilary Duff taking Architectural Digest for a tour of her home in the below video.
She was also set to star in a Lizzie McGuire reboot through Disney+ that would show Lizzie as a 30-year-old woman living in New York. However, it was canceled.
Hilary Duff's net worth is now combined with her husband Matthew Koma. Koma is a DJ, singer, and songwriter who has won Grammy's for some of the songs he has written.
While having a $25 million net worth is a huge success, it is not enough money to justify owning a private jet. The cost is just too much. That is why Hilary charters private jets.
Hilary Duff Charters Planes
When she was married to Mike Comrie, Duff was often seen walking down the airport tarmac to take a private jet on vacation with her family. Her now ex-husband was a professional hockey player in the NHL and has a net worth of $20 million.
Hilary Duff has even been pictured flying solo with her son Luca Comrie on private planes. So the world of chartering flights is nothing new to the Younger star.
It's quite possible that she is even a part of a chartered flight subscription service where you pay a flat rate for a certain number of flight hours. Whatever she is doing, Hilary Duff knows how to fly in style.