On television, he is one of the most famous blood brothers to grace our screens in the 21st century. But does Ian Somerhalder have siblings in real life? Let's find out.
Ian Somerhalder has two siblings. The actor is the middle child and has an older brother named Robert Somerhalder and a younger sister called Robyn Somerhalder. He and his on-screen brother, Paul Wesley, are very close in real life and created a brand called 'Brothers Bond Bourbon.'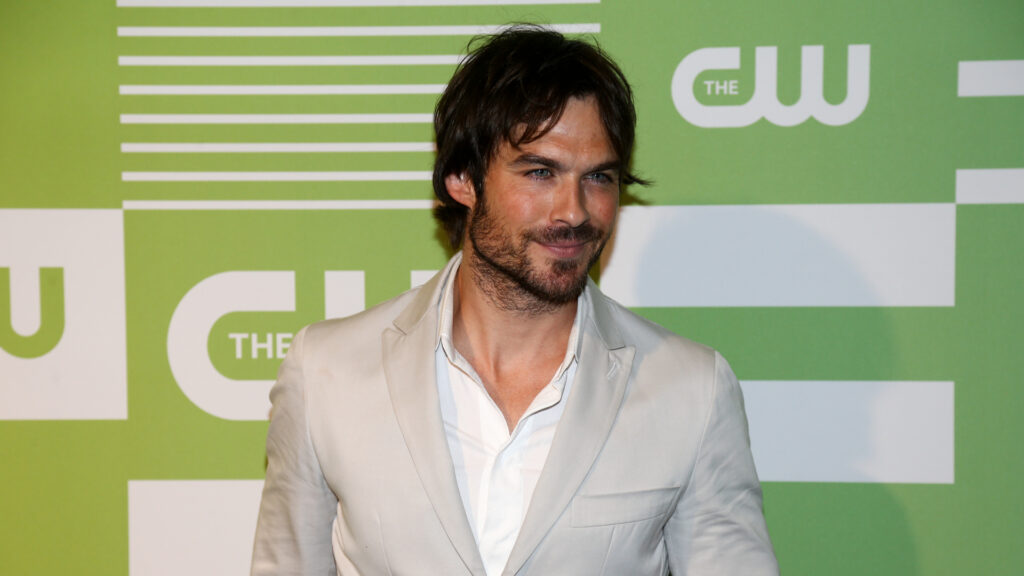 Let's find out more about Ian Somerhalder and his siblings, as well as his profitable kinship with his 'The Vampire Diaries' co-star Paul Wesley. Are the two not just blood brothers, but bank brothers too?
Does Ian Somerhalder Have Any Siblings?
Ian is the middle child to parents Robert and Edna Somerhalder. He has an older brother called Robert and a younger sister called Robyn. When Robert and Edna divorced when Ian was fourteen, all three children lived with their mother in a deeply spiritual household that was full of church, healthy eating, and alternative medication.
For the most part, his siblings stay out of the public eye and lead quiet lives. Little is known about the Somerhalder siblings, and, like most people who have a famous brother or sister, they likely prefer it that way. According to The Vampire Diaries Wiki, Robert is a woodworker and professional cyclist, while Robyn is employed as a broadcast journalist.
In 'Blood Brothers: The Biographies of Paul Wesley and Ian Somerhalder,' readers were given a mere glimpse into what life was like for Ian as a middle child. In the book, when comparing the sibling rivalry that Damon and Stefan Salvatore display on the screen to that in his own childhood, Ian reveals, "There wasn't much rivalry, my brother was seven years older so he just kicked my a**."
Every now and again, Ian will share a touching family tribute on his Instagram page, but those posts are few and far in between. To make matters even more confusing as to who is who in the Somerhalder family zoo, Ian is prone to calling his close friends "my brother" or "my sister."
Ian Somerhalder's On-Screen Brother
Though Ian has a real-life brother, he also has an on-screen brother who deserves more than an honorable mention. Ian's biggest role to date has been that of Damon Salvatore in the hit CW supernatural drama 'The Vampire Diaries' and he and his on-screen brother, Paul Wesley, have amassed quite the following thanks to their respective roles in the show.
But, perhaps, what made the on-screen brotherly bond between Ian and Paul so buyable was the fact that they became the best of friends while filming the show. They were even housemates during the filming of season one! At some point, their friendship evolved, and the two went from castmates to housemates to friends, and eventually became as close as brothers.
Paul once opened up to Cheatsheet about their special bond, saying, "The thing about brotherhood is that it's deeper than friendship in a way, right? I have many friends, acquaintances, whatever. Brotherhood is a thing where you know that you're kind of connected, kind of forever in some sense, whether you can not talk for two years, but you're always going to be brothers kind of thing."
What Is Brother's Bond Bourbon?
Ian and Paul are so close that they consider themselves to be brothers. And they consider themselves brothers to such an extent that they even created a brand called 'Brother's Bond Bourbon' back in early 2021. As the name suggests, the product on sale is bourbon.
The creation of this brand proves that Ian and Paul know exactly what their audience wants. Not only are the pair profiting off the fact that their fans are very interested in their close friendship, but they've also cashed in on the success of 'The Vampire Diaries' and the fans that can't get enough.
On the brand's official website, Ian and Paul even have a recipe for a drink called 'Blood Brothers,' which is a tribute to their on-screen characters and real-life brotherly bond.