Ian Somerhalder is an actor, activist, and model born in Covington, Louisiana, United States. When Ian Somerhalder turned 10, he went into modeling before transitioning into acting at age 17. But, who are Ian Somerhalder's parents? And do they have anything to do with his fame?
Ian Somerhalder's parents are Robert and Edna Somerhalder.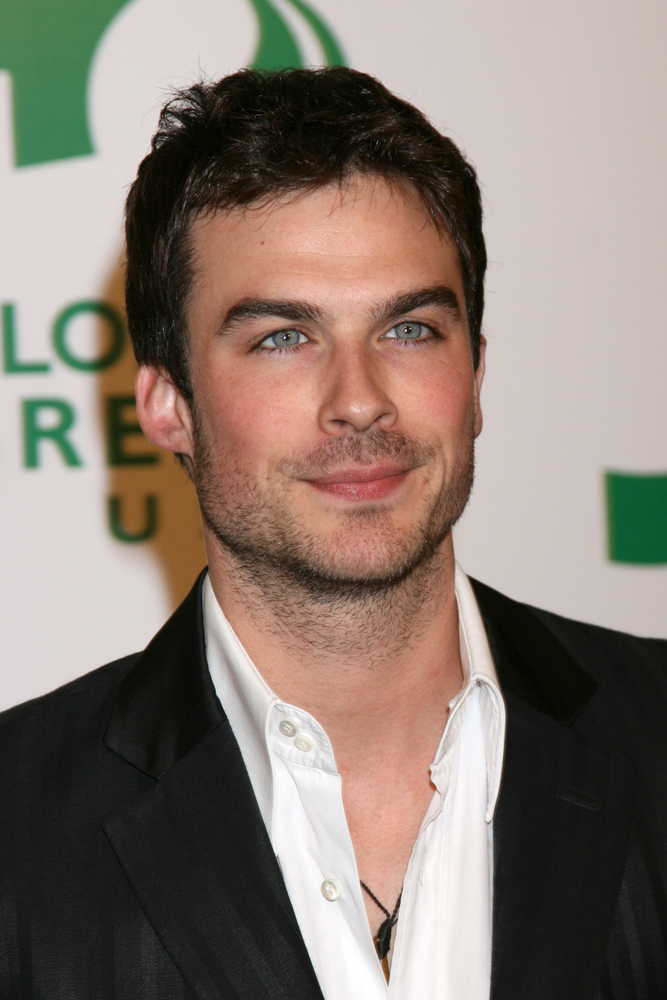 The actor became famous after playing roles such as Damon Salvatore in Vampire Diaries, Dr. Luther Swann in V Wars, and Boone Carlyle in Lost. Let's look at his early career, family, and relationship.
How did Ian Somerhalder begin his modeling career?
Ian Somerhalder began his modeling career at age ten. He modeled for Italian luxury fashion house Dolce & Gabbana, American fashion house Calvin Klein, and Italian high-end luxury fashion house Gucci. 
Ian also modeled for Guess for two consecutive fall seasons as well as Italian luxury fashion company Versace.
What is Ian Somerhalder's dad's heritage?
Robert Somerhalder is the biological father of Ian Somerhalder. He was born in Oklahoma to Elias Somerhalder and Mary Lydia Somerhalder in 1931.
Robert is of French heritage and worked as an independent construction contractor. He married Edna Somerhalder, but the couple split when Ian was 13.
Are Robert and Ian Somerhalder related?
Robert (Bob) and Ian Somerhalder are brothers. They were born to Robert and Edna Somerhalder. Bob and Ian both have a younger sister named Robyn.
He and Ian are very close pals and often post pictures together on their Instagram pages.
Bob Somerhalder is a woodworker. He and Ian established a furniture business called Built of Barnwood in April 2012. Bob is married to Dena Somerhalder, with two kids.
Where is Ian Somerhalder from?
Ian Somerhalder is from a small southern town in Covington, Louisiana, United States. He grew up in St. Tammany Parish, located on the North coast of Lake Pontchartrain, just across from New Orleans.
Although Ian now lives in California with his wife and daughter, he still can't forget his early life experiences in his hometown.
During one of Ian's visits to his hometown, he recounted how he and his elder brother set traps for crabs and fish before sunset to prepare their family meals.
Did Ian Somerhalder grow up rich?
Ian Somerhalder didn't grow up rich, but his parents were capable enough to provide for him and his siblings before they split up. Ian's mom, Edna, grew up in Mississippi, worked as a massage therapist. His father Robert worked as a self-employed building contractor.
Although Ian Somerhalder wasn't born wealthy, he rose to fame at an early age. His mother advised him to go into modeling, in which he did well. From there, he got gigs with high-end luxury brands.
After transitioning into the film industry, Ian became even more recognized. Ian Somerhalder has a net worth of $12 million and is the wealthiest of his family members.
Ian Somerhalder's fame was what made his family well-known.
Are Ian Somerhalder's parents famous?
Ian Somerhalder's parents are not famous like their son. But their surname originates from their adoptive great-grandfather, an immigrant worker.
Their biological great-grandfather, Hull, was a wealthy landowner. He and their great-grandmother had a child together out of wedlock, and this required the baby to be given a different last name. Their great-grandmother married Somerhalder, whose name the child took.
Is Ian Somerhalder married?
Ian Somerhalder is married to Nikki Reed. They started dating in mid-2014 before confirming their engagement in 2015. The couple tied the knot in Malibu, California, on the 26th of April 2015. 
They have a daughter named Bodhi Soleil Reed Somerhalder, born on the 25th of July, 2017.
Before courting and marrying his wife, Ian was previously in a three-year relationship with Vampire Diaries co-star Nina Dobrev. 
What is Ian Somerhalder doing now?
Since his breakthrough as a lead star acting in the popular TV series like Lost and Vampire Diaries, Ian also appeared in Netflix's V Wars. The vampire-themed series premiered in December 2019. His wife, Nikki Reed, is part of the show as well.
While Ian Somerhalder may be on an acting hiatus, the actor seems busy with other ventures. He co-founded Brother's Bond Bourbon with his good friend, Paul Wesley. 
Aside from family life and running and promoting their distillery, Ian Somerhalder remains active in environmental projects as well. He joined the Shiseido Blue Project on beach clean-up at Huntington Beach, California in July 2022.
In 2021, Ian Somerhalder joined other celebrities such as Woody Harrelson, Gisele Bündchen, and Tom Brady in Kiss The Ground, a documentary on the "regenerative agriculture" movement.