Ian Somerhalder is a famous actor, a model, an activist, as well as an environmentalist. It's common for celebrities to have social media accounts to connect with their fans, and TikTok is one of the most widely used social media platforms right now, leading fans to wonder if Ian Somerhalder is one of its many users.
Ian Somerhalder isn't only on social media platforms like Twitter and Instagram. He also has a TikTok account.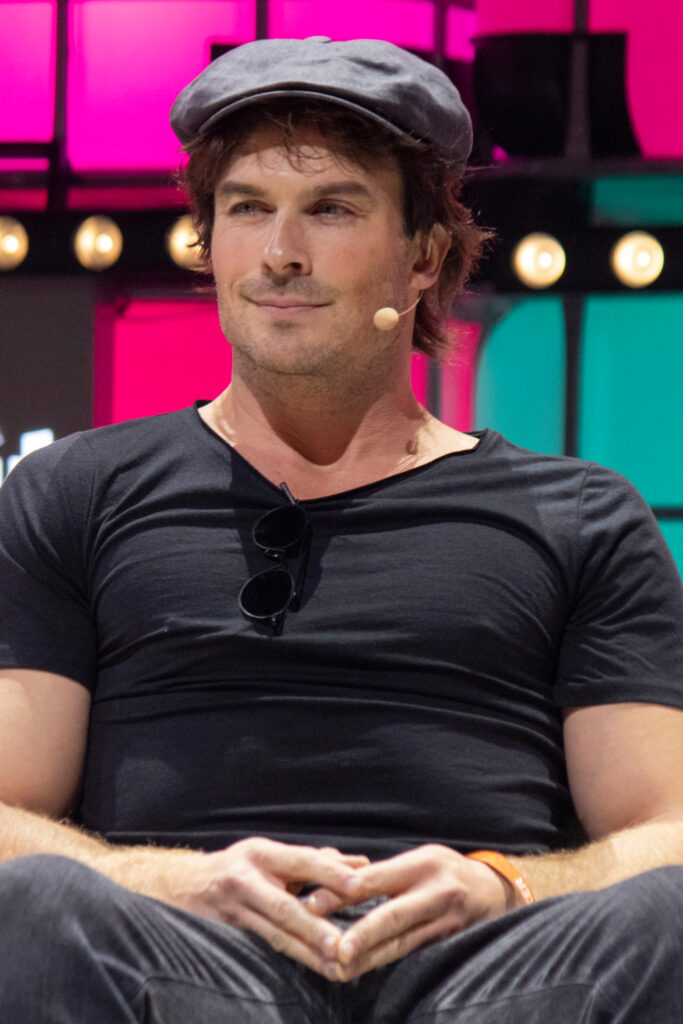 Now that we know that the Vampire Diaries alum connects with his fans through social media, let's learn more about the star.
What Does Ian Somerhalder Smell Like?
The famous actor, model, and activist doesn't only look ravishingly good, but he also smells as good as he looks.
In 2014, Somerhalder became the face of Azzaro pour Homme. "I think that when a man wears fragrance, he instinctively knows that this is above all the benefit of others. The intention of seduction is always there." Ian stated.
The fragrance had been described to have properties of wood, sandalwood, lavender, musk base, and basil. These properties of the fragrance make it more masculine and classy.
Who Has Ian Somerhalder Dated?
The actor, of course, has gotten a lot of praise for his good looks. There's no doubt he gets glances and stares from lots of beautiful women.
One of the women Ian Somerhalder has had a romantic relationship with is fellow Vampire Diaries star Nina Dobrev.
Somerhalder and Dobrev go way back to 2009 when they just started shooting for Vampire Diaries. They dated for about three years before ending things in May 2013. Nina said in an interview with E! News a month after Somerhalder was married to Nikki Reed that they ended on good terms.
After his split from Nina Dobrev, Ian dated another Vampire Diaries star, Malese Jow, who only appeared in the first season of the TV series as Anna Zhu. Even though the state of their relationship was not confirmed or official, in 2013, the two stars were seen together being cozy at the Bloodycon event. This was when rumors about them being together started and that their relationship was the cause of Ian and Nina's breakup.
Ian Somerhalder also dated a vampire movie actress from the popular vampire series Twilight. Ashley Greene, who played the role of Edward's sister, Alice, in the movie, fueled rumors of dating Ian Somerhalder when the two love birds were seen kissing at a concert in Vancouver.
Their relationship also did not seem to end on a bad note because, in an interview with People in 2015, she expressed her genuine happiness for Ian and his wife, Nikki. 
She had said, " I saw her at Coachella, and she was just glowing, and now, I mean, I get why. She's just so happy. That's what you have to find in life, and when you do find it, I think you should run with it, and I think that's what she did."
In 2008, the former 1991 Miss Universe, Lupita Jones, and Ian Somerhalder were seen attending several events, hence they were also rumored to be together.
Maggie Grace and the Vampire Diaries star both had roles in the TV series, Lost. They hit it off in 2006. The two stars had a bit of a fling together, although she had told Glamor that she was too young to think of a serious relationship. Later on, the two eventually broke up, but both were said to have adopted a cat that they had named Roo.
Another rumored ex-girlfriend in Somerhalder's list is Nicky Hilton. They were always seen holding each other's hands in public, even though a relationship between them wasn't confirmed. Information about the duo wasn't public, and they both went their separate ways quietly.
Somerhalder also dated actress Kate Bosworth. After they were both given roles to play in the movie, Rules of Attraction, their romance began from thereon. Ian and Kate also quickly ended their relationship, however.
What Is Ian Somerhalder Doing in 2022?
Ian Somerhalder has decided to travel in a Fleetwood RV to pay visits to family and friends and pursue his entrepreneurial ambition. With his and his wife Nikki Reed's packed schedule, traveling would allow both of them to work efficiently.
The Lost and Vampire Diaries star, along with co-actor and close friend Paul Wesley, established and launched Brother's Bond Bourbon. Based in Indiana, the brand has turned out to be one of the best-selling ultra-premium bourbons today.