James Charles is one of the biggest YouTube makeup artists out there with over 25 million followers. Most celebrities stop responding to DMs after they hit a certain level of fame; is Charles one of them?
James Charles replies to DMs, at least he used to. There has been a lot of drama surrounding him DMing and responding to DMs from minors and he has been accused of grooming some from his teenage audience through messages on Instagram and Snapchat.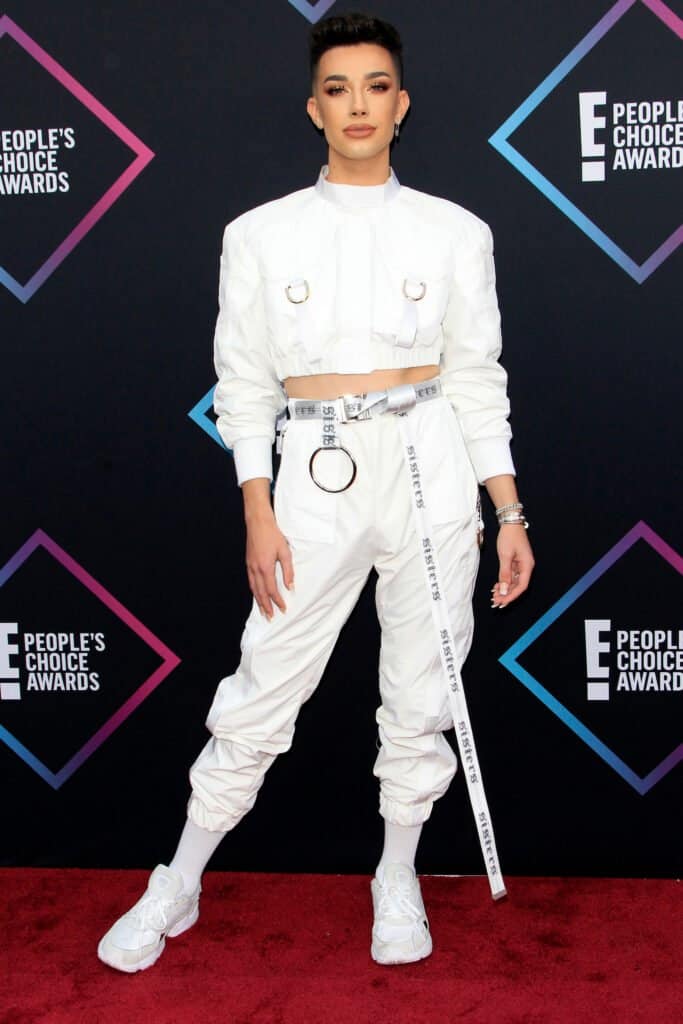 You can read more below about the DMs that James Charles has sent and the sexual misconduct allegations against him.
James Charles Responses to DMs
In 2016, a high school student was catapulted to fame when he shared a video of him retaking his yearbook photo. He did this with some extravagant makeup and a ring light. That teen was James Charles and he has been a very famous internet personality since.
With his rise to fame, Charles had many fans interested in sending him messages in the hopes that the makeup sensation would respond. Lucky for them, Charles is very active on social media and responds to DMs quite frequently.
In 2016, he tweeted "my Instagram DMs are a roller coaster." The tweet was accompanied by a photo of a DM someone sent to him trying to get him to respond. He followed up this tweet by saying "ps I read all of ur DMs to me and occasionally pop in but it would be impossible for me to reply to all ❤️ I'm always 👀👀👀."
So he has confirmed that he does read his DMs and sometimes even responds to them but not every single one.
He has also been known to respond to and slide into the DMs of other celebrities. In 2019, he posted a bunch of celebrities' responses to his DMs on Instagram. He reached out to get makeup products from a lot of stars and plenty responded.
Those celebs included Rihanna, Iggy Azalea, Kim Kardashian, and Kylie Jenner. Jenner was good friends with Charles until he and Tati Westbrook had a feud which caused him to lose a lot of celebrity friends.
It appears that some of his other actions surrounding DMs have caused him to lose even more celebrity connections.
James Charles Sexual Misconduct Allegations
We all know the sexual connotation that is now linked to DMing someone else online. It's called sliding into someone's DMs and usually, if you're doing it you have an ulterior motive.
There have been a few times now when James Charles has slid into people's DMs and not in the best way. Some of those incidences have been cheerfully brushed off by the other person involved, like the time he slid into Jay Alvarrez's DMs to tell him he thinks he's hot. Alvarrez just laughed and said he is very straight.
Other times though, have looked a lot less harmless and have now caused Charles to be the subject of some sexual misconduct allegations. This isn't the first time Charles has been the subject of controversial behavior surrounding sex.
You can watch a full breakdown of some of these allegations in the below video from Tea Spill.
He has been accused of 'queerbating' on more than one occasion, this included doing it to his former YouTube partners Ethan and Grayson Dolan. Jeffree Star has also accused James Charles of sexual abuse and he appeared on the podcast Mom's Basement where he said he had a recording from one of Charles' victims.
This seemed to be more of a ploy by Star to create drama with a rival makeup artist than anything else. However, at the beginning of 2021, more than one minor has come forward accusing Charles of sexual misconduct and grooming.
To make a very long story short, Charles had DM'd a few different men who had popped up on his explore page on Instagram. In one case, he asked them if they were 18 or older and they said yes but it turned out they were 16.
In another case, Charles was speaking to another guy and when he said he was 17 Charles did not proceed to say anything sexual but did continue to speak with the kid. The age of consent is different in each state and in California where James Charles lives, it is 18-years-old with no exceptions.
James Charles has since apologized and he may be more careful about responding to DMs in the future.