Makeup guru and YouTube star Jame Charles is known for his attention-grabbing makeup looks and his massive online fanbase. Where does this big personality live?
James Charles lives in Los Angeles, California. In 2020, the YouTube personality purchased his very own mansion for a staggering $7 million after renting a home in the Encino neighborhood of Los Angeles for $15,000 per month previously.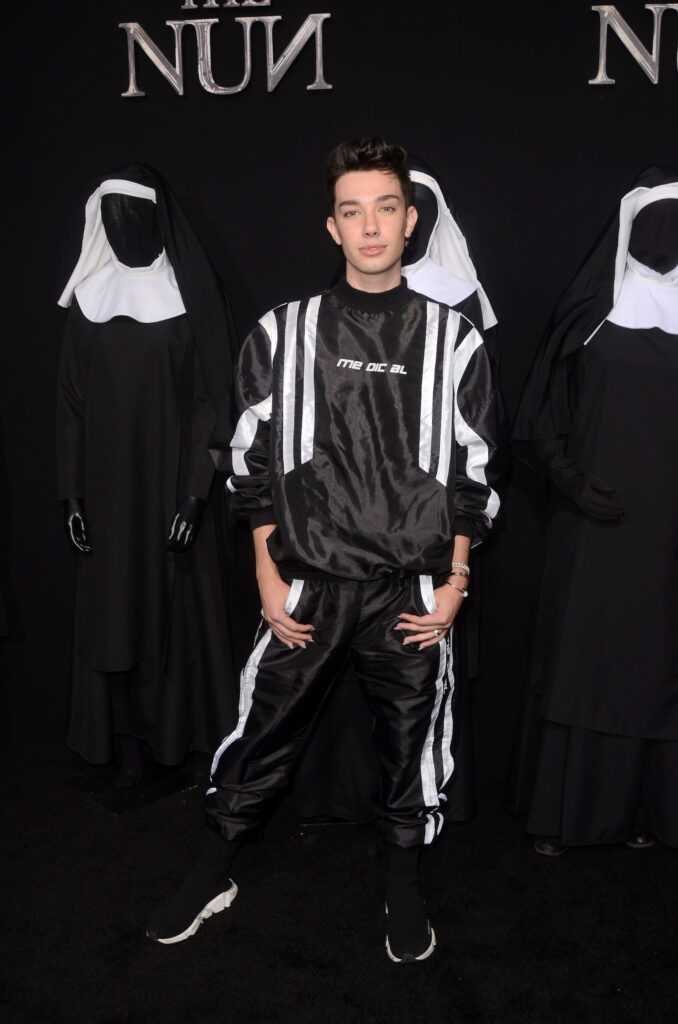 Clearly, the young celebrity is moving on and moving up — but will James Charles's past controversies follow him into his stunning new home?
Los Angeles Mansion
Variety reports that James Charles was renting a home in the Encino neighborhood of Los Angeles for a year or two prior to his big move into his first purchased home.
Although technically a starter home, the $7 million mansion is gorgeous and massive, with six bedrooms and ten bathrooms.
The mansion is brand-new and was never publicly listed, as James Charles bought the house off-market, meaning that there are no photos available from a public listing. Luckily for James Charles's fans, he shared everything with his fans on his various social media channels and recorded a home tour.
The home is tastefully decorated in the modern style, with white linens and exposed wood accenting offset by lots of sunlight. It features an enormous accent fireplace and a stunning chandelier in the living room, in addition to a piano.
In the YouTube video, James Charles talks about how his new home is very similar in its layout to his previous Los Angeles home; however, he says that "but this house is like, a trillion times better and bigger."
James Charles's house also has a gorgeous display cellar for wines, which James Charles currently has filled with one of his favorite drinks, Coca-Cola. James Charles's home also has a massive, sun-dappled kitchen that's built with an open-concept design, with not one but two kitchen islands.
The home is mostly designed in sharp black and white, with notes of wood giving the otherwise dramatic contrast a more natural feel — lots of white marble surfaces, black metal framing, and wicker decor fill the interiors of James Charles's home.
The home has three floors and is nearly 10,000 square feet.
In addition to the breathtaking interior design, James Charles's Los Angeles home has an indoor spa and sauna, a home gym, and a games room. It also has an outdoor pool.
James Charles's home is inside a gated community. The Encino neighborhood where James Charles lives is one of Los Angeles's most affluent areas, with celebrities like Nick Jonas and Priyanka Chopra also choosing to live in the area.
YouTube Drama and Controversies
James Charles was able to purchase such a luxurious home at the young age of twenty due to his YouTube career. Since starting his channel in 2015, James Charles has amassed a massive following of fans who watch his videos for makeup tips, lifestyle videos, and… drama?
It's impossible to talk about James Charles without talking about the drama that seems to follow the makeup guru everywhere.
Dirt reports on the most infamous event in James Charles's career, the falling out between him and fellow makeup YouTuber Tati Westbrook. In 2019, Tati Westbrook uploaded a YouTube video titled "BYE SISTER," using one of James Charles's signature phrases.
In the video, Tati Westbrook complains that James Charles endorsed Sugar Bear Hair, which was a competitor to her brand of gummy vitamin supplements, Halo Beauty. She said that although the two were close friends, she now felt betrayed by James Charles, among other allegations in the video.
Her YouTube video blew up, with other influencers such as Jeffree Star weighing in on the controversy.
In an apology video, James Charles says, "A lot of most of my career over the last two years has been about me making mistakes and trying to learn and grow from them."
Mashable reports that James Charles lost over 2.5 million subscribers on YouTube after the video; however, he has since gained that amount back.
Perhaps James Charles's glamorous new digs are a way for the young YouTuber to leave the past behind him and move on to new beginnings. Honestly, if there were a perfect place for a fresh start, a mansion in California would probably be the place.