If you've ever looked up anything beauty or makeup related on Youtube, you've no doubt stumbled across a few choice names, names like James Charles, one of the biggest players in that world. Over the years, Charles has been more well-known for becoming embroiled in drama with the people around him, rather than his make-up tutorials, but who are his closest friends?
James Charles' current closest friends are Charli, Dixie D'Amelio, Noah Beck, Larray, and Chase Hudson. Due to the negative attention that Charles has the habit of attracting, his friendships have seen rifts form over the years.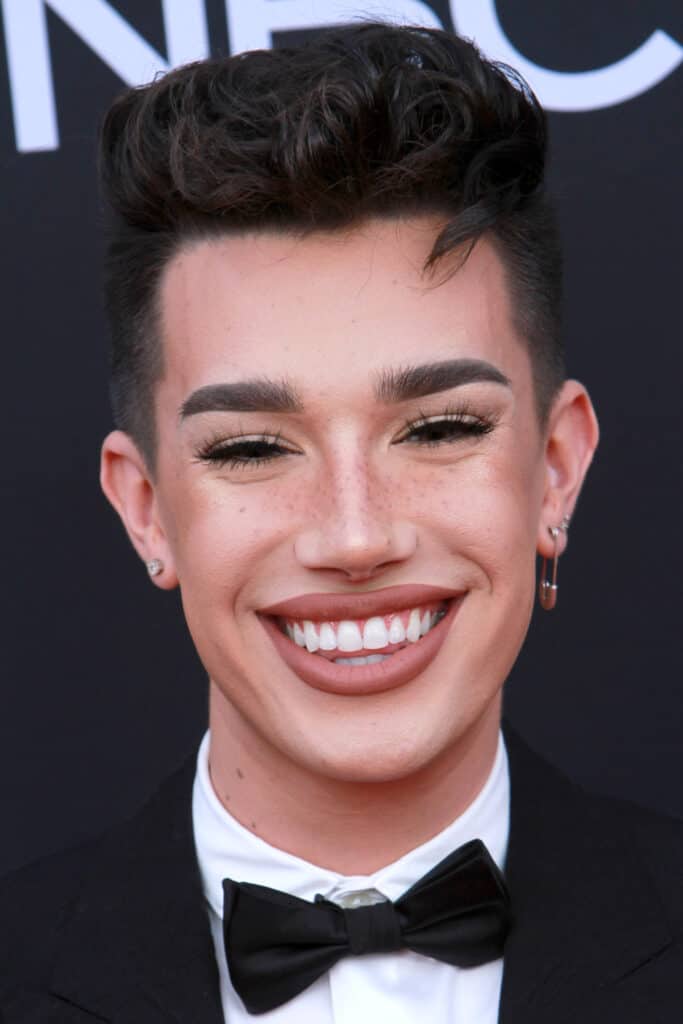 Combine the kind of profits you see in the beauty industry together with the reach of being a prolific Youtube content creator, and you are left with an incredibly potent cocktail of an enormous customer base and their trust along with it. Charles was one of the Youtubers at the forefront of that industry, and he has built a career around products and offerings from his fellow YouTubers.
Unfortunately, wherever there are big personalities, there's drama, especially when money is involved.
The Current Lineup
Since he's such a well-known and popular Youtuber, a lot of Charles' friends tend to operate within similar spheres as him. That doesn't necessarily mean they will be make-up gurus like he is, but they are usually at least some kind of content creator or social media influencer.
In a group photo of some of his most prominent and recent collaborators, we can see Charles looking relaxed and happy. With him are the TikTok famous D'Amelio sisters, social media veterans Noah Beck and Chase Hudson, and comedian Larray.
One article online speculates that the new lineup of popular creators and influencers might be the next incarnation of Charles' menagerie of internet personalities named the "Sister Squad." That was the moniker that his previous group of friends went by, under which they collaboratively released some of their most popular content.
Sister Squad
Not only did they produce content, but Charles considered the Sister Squad some of his closest friends at the time. He featured in multiple videos together with them and appeared in countless social media posts together.
The squad dissolved long ago, however, with members Ethan Dolan, Grayson Dolan, and Emma Chamberlain all unfollowing him on social media. The exact nature of the dispute was never revealed, and Charles simply cited a divergence in the creative direction as the reason for the split, though the lack of communication seems extreme for that to be the sole reason.
Of all the members of the Sister Squad, the only one that Charles has mended bridges with is Emma Chamberlain, with whom he now appears to again be very close. The initial falling out may not have even been anything to do with their relationship, as Chamberlain had unfollowed the majority of people on her social media, not only Charles.
Regardless, it's fantastic to see the two friends reunited. It's a better fate than some of the fates Charles' relationships with other content creators have suffered.
Friends Turned Enemies
It's just the nature of the beast that when you are mixing business and friendships, the slightest slipup or miscommunication can cause cracks that turn into unbridgeable rifts. One perfect example was his arrangement with fellow beauty Youtuber Tati Westbrook.
The two were extremely close prior to the drama, with Westbrook offering support and encouragement to Charles early in his career, a helping hand that had no strings attached, and asked for nothing in return. It seemed like a gesture that had built a foundation of good communication and loyalty between the two, but unfortunately business got in the way.
Sometime in 2019, Charles released a clip on Instagram where he promoted gummy vitamins, a product by Sugar Bear Hair. The problem arose when it was revealed that the product was in direct competition with Westbrook's own product, Halo Beauty.
What followed was a storm of videos and articles, rereporting the story and adding various levels of spin and dramatization onto the issue, acting as fuel to an already out of control fire.
Perhaps it's simply the nature of maintaining relationships with other public figures in a space so subject to capricious audiences and colleagues. One moment you can be best friends, and the next, bitter rivals.