Jennette McCurdy is a Los Angeles-born filmmaker, podcaster, singer, songwriter, author, and former actress. Who could ever forget her role as Sam Puckett in the Nickelodeon show iCarly? 
Jennette McCurdy does not have a twin in real life. She is the youngest of four children and she has three older brothers.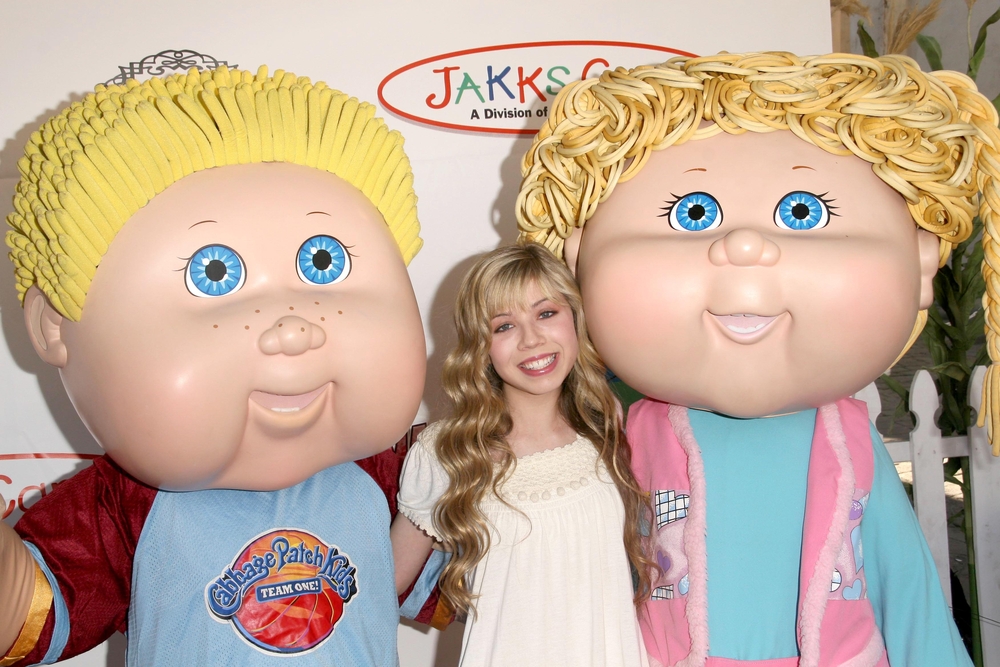 People often wonder if Jennette McCurdy has a twin IRL probably because she portrayed fictional twins Melanie and Sam Puckett in Sam & Cat. Now let's have a look at Jennette's family life.
Difficult Childhood
Jennette's childhood was far from perfect and she claims to have been abused physically and emotionally by her mom. She says, her mom was obsessed with making her a star; at 6, she could remember being dragged to different auditions.
The Sam & Cat actress reveals, "My mom had always dreamt of being a famous actor and she became obsessed with making me a star."
When typical 10-year-olds would play outside and hang out with friends, Jennette would be bleaching her hair and whitening her teeth. That didn't do much for the young actress' self-esteem. Then a year later, she would start calorie counting to keep her weight down.
Behind the Fame
At age 14, McCurdy lands a role in the sitcom iCarly with Miranda Cosgrove as her quirky best friend. The whole cast, though just merely kids acting like adults, developed a certain closeness that resembles a real family.
During this time, little did everyone know that she had an eating disorder, anorexia nervosa, which later developed into binge eating and then bulimia. Her spiral down was largely attributed to her desire to keep her mom happy and to keep the peace.
But she later admits in her podcast Empty Inside, that acting was very difficult for her and that she only did it to help out the family financially. She, later on, explains why she has quit her acting career:
"I initially didn't want to do it. My mom put me in it when I was 6 and by sort of age, I guess, 10 or 11, I was the main financial support for my family. My family didn't have a lot of money, and this was the way out, which I actually think was helpful in driving me to some degree of success."
Reluctant Child Stars
Her story is not unique in Hollywood. Many showbiz parents push their youngsters to the spotlight for a handful of reasons. Ego-boost, unrealized dreams and financial gains are the usual culprits.
Most child stars are too young to even decide for themselves when they are made to model, act, or appear in commercials.
Many of them achieve career highs that a typical child their age could only dream of. But behind the glamour usually hides resentment and deep emotional trauma. We've seen it happen to countless child stars who have had a level of success too much too soon.
We remember the likes of Shia LaBeouf, Lindsay Lohan, and Drew Barrymore as very successful child stars, who were eventually corrupted by the trappings of fame. They were criticized heavily for "behaving badly," with very little attention given to their deep personal struggles.
Choosing Herself
In Jennette's case, she decided to quit acting for her mental health and peace of mind. Though many advised against it, she was able to stand her ground and concentrated on writing and directing instead. In March 2021, she announced that she won't be joining the much-awaited iCarly revival.
In 2018, Jennette made her directorial debut via the short film, Kenny, which she also wrote. Since then, she followed it up with three more shorts: The Grave, The McCurdys, and Strong Independent Women.
Her acting hiatus was placed on hold when in 2020 she created and acted on her very own tragicomedy show titled I'm Glad My Mom Died. The show ran in both New York and Los Angeles but had to stop due to the coronavirus pandemic. The show resumed in September 2021.
As if her schedule isn't hectic enough, Jennette added author to her list of credentials. Her memoir, I'm Glad My Mom Died, is a humorous take on her struggles as a former child star and her complicated relationship with her overbearing mother.
In it, she chronicles the joys, as well as the pain of fame. She bravely recounts issues like addictions, eating disorders, anxiety, shame, and bad relationships that plagued her while living the dream of her mother.
But more importantly, this memoir talks about how Jennette embarks on her recovery and how she decides for the first time in her life what she truly wants.