Jennette McCurdy, despite her young age, seems to have already lived many lifetimes. The former child star has had a successful run in television, playing Sam Puckett in iCarly for five years and again in Sam & Cat for another year. She retired from acting in 2015 and has since delved into roles off-camera.
After her retirement from acting in 2015, Jennette McCurdy shifted to directing, writing, and producing films and television series. She is also an accomplished author with the release of her memoir, I'm Glad My Mom Died.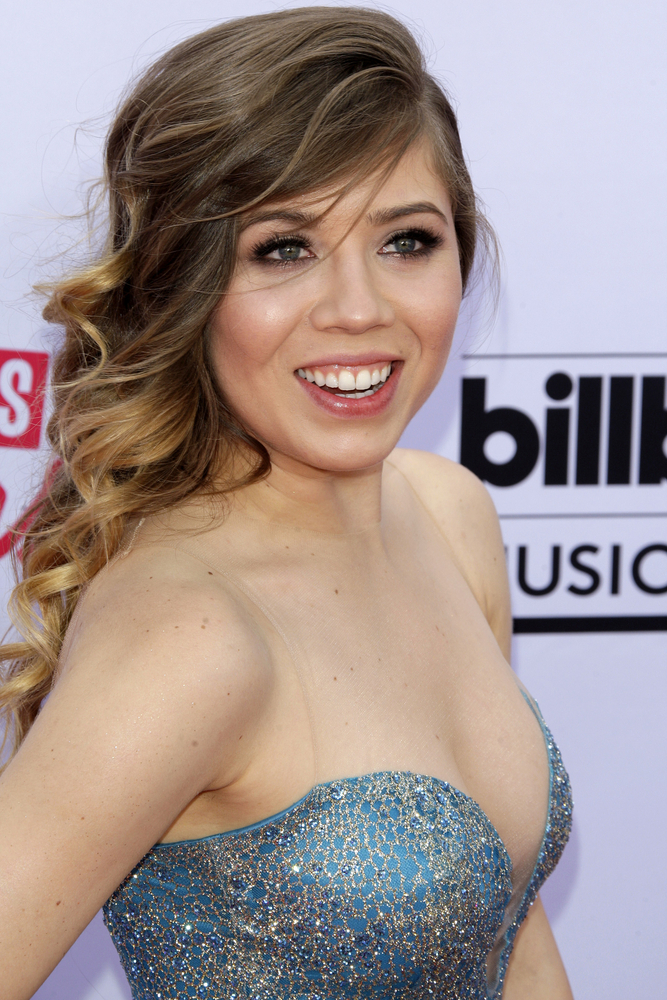 Let's look deeper into what happened to Jennette McCurdy after iCarly and Sam & Cat.
Life as Sam Puckett
Before going into Jennette's journey after iCarly, let's have a quick look back into her life in the Nickelodeon sitcom.
How old was Jennette McCurdy in iCarly?
Jennette McCurdy, born in June 1992, was 15 years old the year iCarly started (2007). The show started airing in September 2007 and ran through November 2012. Having stayed in the show throughout its 5-year run, Jennette was in iCarly from age 15 to 20 years old. She earned four Kids Choice Awards for her performance as Sam.
How old was Jennette McCurdy in Sam & Cat?
Sam & Cat was a spin-off series from the two successful Nick sitcoms, iCarly and Victorious. It started airing in June 2013, and Jennette would have been 21 then. The show was short-lived, ending in July 2014 when Jennette was 22. Ariana Grande, who played Cat in the show, was in the show from age 20-21.
Life after Sam Puckett
Jennette McCurdy encountered many issues doing the spin-off series, one of which was a salary disparity between hers and Grande's. Years after the show, the two stars were able to mend things, according to McCurdy.
In 2014, Jennette launched a web series on Vimeo titled What's Next For Sarah?, which she wrote, edited, executive-produced, and starred in. It follows the story of a former tween star trying to make it after the peak of her career.
In 2015, Jennette joined the cast of Between, a Netflix series that ran for two seasons. After it was confirmed that the show would not be renewed for a third season, Jennette announced her retirement from acting in order to focus on other projects.
Why did Jennette McCurdy stop acting?
From an early age, acting was imposed on her by her mother to cater to their family. She might have enjoyed the experience at a young age when she had no bearing on making life decisions. As Jennette came of age, the void she felt drove her to call it quits in 2017, what could have been a lifetime career.
While most actors revel in channeling different emotions to their craft or bringing different characters to life, McCurdy was triggered by the emotional and sexual abuse she experienced as a child by her mother.
What is Jennette McCurdy doing now?
While Jennette McCurdy has several other acting/voice credits listed on her IMDb page, not all of it is mentioned on her own website. This may mean that those mentioned on her own site are the ones that she is truly proud of. Let's look into those:
The McCurdys
The McCurdys is a 2017 TV movie written and directed by Jennette herself. Just going by the title, one would have a clue that the story is based on real life. It follows the story of a "dysfunctional Mormon family," with the mother struggling with cancer and the daughter being a child star. It's hosted on Vimeo and is password-protected.
Kenny
Kenny, a short film released in 2018, is considered to be Jennette's directorial debut. While the protagonist this time is a thirty-something man, the story seems to still be autobiographical as it deals with burnout, self-sacrifice, and a problematic parent-child relationship. Jennette also wrote the story. 
Strong Independent Women
Strong Independent Women is another short film directed by McCurdy, about a mother and a daughter trying to overcome the latter's eating disorder.
I'm Glad My Mom Died
I'm Glad My Mom Died is the title for two of Jennette's autobiographical projects: a one-woman live performance and a book. The live show, which ran in 2021, is a one-hour comedic performance by McCurdy, tackling her experience after the death of her mother.
Jennette's memoir of the same title was released in 2022. In the book, she openly talks about her dysfunctional family dynamics as well as her traumatic experiences as a child working in the entertainment industry. 
Does Jennette McCurdy have social media?
Jennette McCurdy stays active on social media, particularly on Instagram, Twitter, and TikTok.