Jennette McCurdy rose to fame for her role as Sam Puckett in the Nickelodeon sitcom iCarly (2007–2012). In addition to other recognition, the performance earned her four Kids' Choice Awards. Have you ever wondered who she dated?
Jennette McCurdy has been romantically linked to Graham Patrick Martin, Max Ehrich, Paul Carere, and Andre Drummond.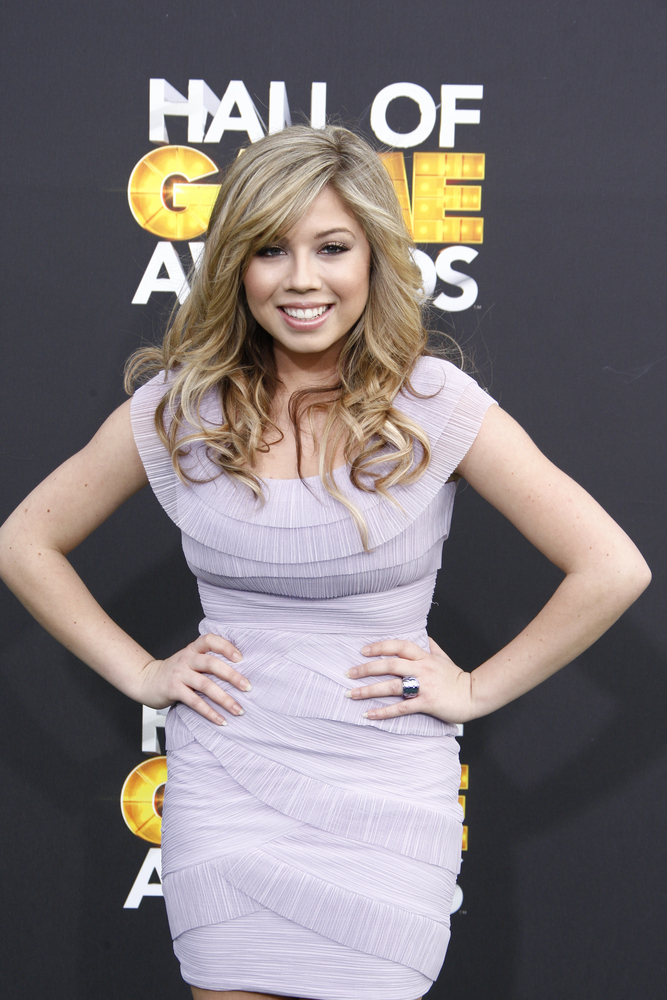 Jennette McCurdy pretty much grew up before everyone's eyes, having started in the entertainment industry when she was a child. It's no surprise that fans wonder about her relationship history. Let's dig a little deeper on her love life.
Did Jennette McCurdy date Graham Patrick Martin?
Graham Patrick Martin dated Jennette from 2004 to 2008. However, it was only a rumor that was never validated. As we continue to read, we may still deduce whether they dated or not.
Who is Graham Patrick Martin?
Graham Patrick Martin is an American actor, born on November 14, 1991. The actor is known for his recurring role as Eldridge on Two and a Half Men (2010–12).
He played teen con artist Rusty Beck on The Closer's series finale as well as its spin-off, Major Crimes (2012–2018).
Graham dated McCurdy before they worked together on the iCarly set. Their relationship lasted roughly four years, from 2004 to 2008. Later, in 2009, they met on the set of iCarly but as professional actors, they did not let their separation interfere with their work.
Did Jennette McCurdy date Andrew Drummond?
In 2013, Jennette dated the famous basketball player, Andre Drummond. They dated for a brief period, likely the shortest romance of the actress's life.
Andre Jamal Drummond, an American professional basketball player for the Brooklyn Nets of the National Basketball Association, was born on August 10, 1993.
It is fascinating to know that Drummond was one of the highest-rated high school basketball players in 2011 and played one season for the Connecticut Huskies before declaring for the draft.
Whoever said that you could not successfully date people you meet online was mistaken. Andre Drummond and Jennette McCurdy met via social media.
They had been pals on Instagram for some time before meeting in person. Jennette was initially drawn to Andrew's tweets on a particular Wednesday when he posted her pictures and used the hashtag #WCW.
It was unfortunate that their love only lasted for a short time. Jennette McCurdy broke up with Andre over the phone. Jennette McCurdy had broken up with Andrew because he was a terrible kisser.
Did Jennette McCurdy date Jesse Carere?
Jennette was in a relationship with Jesse Carere in 2015. In 2016, she removed all his pictures from her social media page, confirming their breakup.
Jesse Carere is an actor who hails from Canada. He got his first break playing Adam Jones in the Netflix series Between, which Jennette was also a part of. They played on-screen lovers in the show. His recurring role as Ofe in the MTV series Finding Carter is primarily responsible for his mainstream recognition.
Before 2016, the duo was rarely seen out together. Even though the cause of the breakup was never made public, their story does not address whether or not they dated. The pair's decision to part ways abruptly ended their whirlwind relationship.
Did Jennette McCurdy date Paul Glaser?
McCurdy's first significant relationship was with a much older iCarly writer, Paul Glaser. Although they tried to keep the relationship a secret, fans quickly noticed. The couple was criticized for their age difference.
When she began dating Paul, she was just 18 years old and frequently made the news for dating a man who was old enough to be her father. McCurdy ended the relationship after two years.
McCurdy stated that she ended their relationship because she did not want Glaser to be associated with her mom's death. Most fans perceived her decision to undergo the mourning period as a weak reason to break up with someone.
Did Jennette McCurdy date Max Ehrich?
McCurdy and Ehrich became friends in 2010 after Ehrich's guest appearance on iCarly. Their followers believed that they were in a relationship.
However, the actress clarified that their relationship was entirely platonic. Max also affirmed to their Twitter followers that they were never more than pals.
Is Jennette McCurdy an author?
McCurdy published a series of essays for The Wall Street Journal in 2011. She has written about diverse issues, including Shirley Temple, body shaming, and a workplace culture that she views as smoke and mirrors. She has also contributed to other web publications and The Huffington Post.
Jennette McCurdy has officially added book author to her growing list of occupations with the release of her memoir, I'm Glad My Mom Died. In the book, she shares very intimate stories from her childhood, traumatic experiences working in the entertainment industry, and her struggles with substance abuse and eating disorders.