Kris Jenner is a socialite and television personality. She has been on the small screen since Keeping Up with The Kardashians aired in 2010, and is also an entrepreneur and business mogul with many ambassadorial deals. However, despite her fame, we hardly hear about any of her direct family members. Does she have any siblings, for instance?
Kris Jenner has one sibling – Karen Houghton.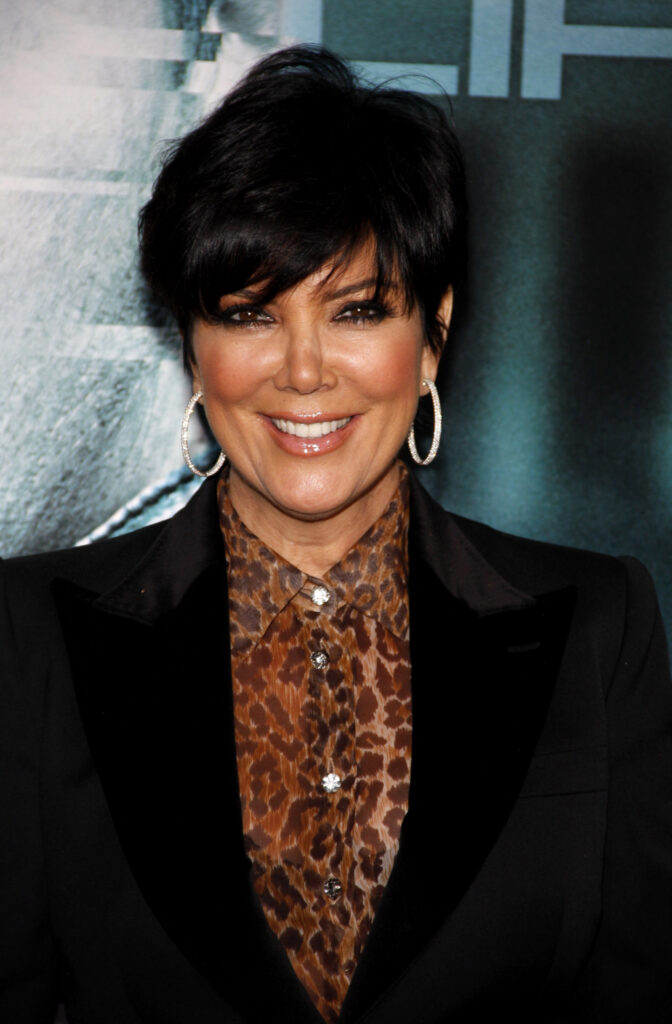 However, fans rarely, if ever, hear of Karen. So, let's find out more about Kris Jenner's estranged sister.
Does Kris Jenner have a good relationship with her sister?
Issues between siblings are normal because there are many distinguishing personalities despite coming from the same womb. Additionally, how many people go through life without fighting with their sisters, right?
Kris and Karen were raised by their single mother. According to Kris Jenner's autobiography, she had a good relationship with her sister.
Growing up with one parent must not have been easy for them. So, they always had each other's backs and would fight to protect themselves.
However, Karen's daughter, Natalie Zettel, uploaded a picture of her mother in the hospital in 2018. It was supposed to be an Instagram birthday post but became a "get well soon" post.
The post led to many speculations and anger from Kris Jenner's fans. People wondered why the socialite wasn't by her sister's sick bed. They also wanted to know why she didn't wish her sister a happy birthday.
Everything was eventually summed up as sibling rivalry. Karen claimed that Kris had been ignoring her, and she thought it was because of her fame and fortune. They would only run into each other when they had to look after their aging mother.
Their relationship was indeed an emotional rollercoaster. On some days, Kris Jenner would lavish Karen with expensive gifts. On other days, they would shamelessly feud on social media.
So, they had an awful relationship as siblings but managed to patch things for the media.
What does Karen Houghton do for a living?
Karen Houghton, born on Nov. 24, 1958, is the only sibling of Jenner. Unlike her sister, Karen is not popular and is most times only seen in the mainstream media when the siblings are feuding.
She is a registered nurse, who works part-time with a small hospital. There's not much information about her aside from the fact that she occasionally gets into confrontations with Kris Jenner.
Did Karen Houghton get surgery?
Plastic surgery is no news in the Kardashian-Jenner clan, as all the girls have gotten some form of body alteration. But you would think that it ended with them until you realize that the need to change your image also runs in their extended family.
In 2016, Karen Houghton got surgery in honor of her sister, Kris Jenner. You would think that they hated each other so much not to do anything for the other, but Karen altered her entire appearance to look like her sister, Kris. 
Karen said she wanted to be more beautiful and attractive. So, she spent five hours under Dr. Ben's knife getting a facelift. What's more, is that she was awake throughout the entire procedure.
However, the results were worth it in the end because she became a literal clone of her sister, Kris Jenner.
Is Karen Houghton on The Kardashians?
Karen Houghton has never appeared on any episode of KUWTK. However, she doesn't seem to be estranged from the rest of the family. In 2018, she attended Kim Kardashian's baby shower.
The Kardashians are known for throwing exclusive parties. So if you get invited, it means that you matter to them. Karen wore a white beach hat, orange shirt, and white trousers to the party.
Did Karen Houghton and Kris Jenner grow up together?
When Kris Jenner was 7 years old, her parents got a divorce. So her mother, Mary Jo Campbell, took custody of her and Karen. They moved to San Diego where Mary Jo met Harry Shannon who helped in raising the girls.
However, due to some decisions which led to a bad business deal, the family left Oxnard and went back to San Diego. Mary Jo started running a children's clothing store, where Kris Jenner helped her despite being a flight attendant.
What is Karen Houghton's net worth?
Karen Houghton has written two cookbooks: Naturally Gourmet, released in 2010, and volume 2 of the same book, released in 2017. She is worth $1 million.
Which college did Karen Houghton attend?
Karen Houghton attended San Diego University, where she studied nursing science.