Luke Combs is an American country singer and songwriter from North Carolina, who after dropping out of college and moving to Nashville, became one of the biggest stars in country music. Luke Combs' debut album was released in 2017, which ended up reaching number four on the Billboard 200 chart almost right away, and has since then been nominated for two Grammy Awards, and has earned five CMA awards and two iHeart Radio music awards.
Luke Combs does have an official TikTok account under the username of @lukecombs, which he posts on every few days. He has over 2.5 million followers on the platform, along with 16.1 million likes.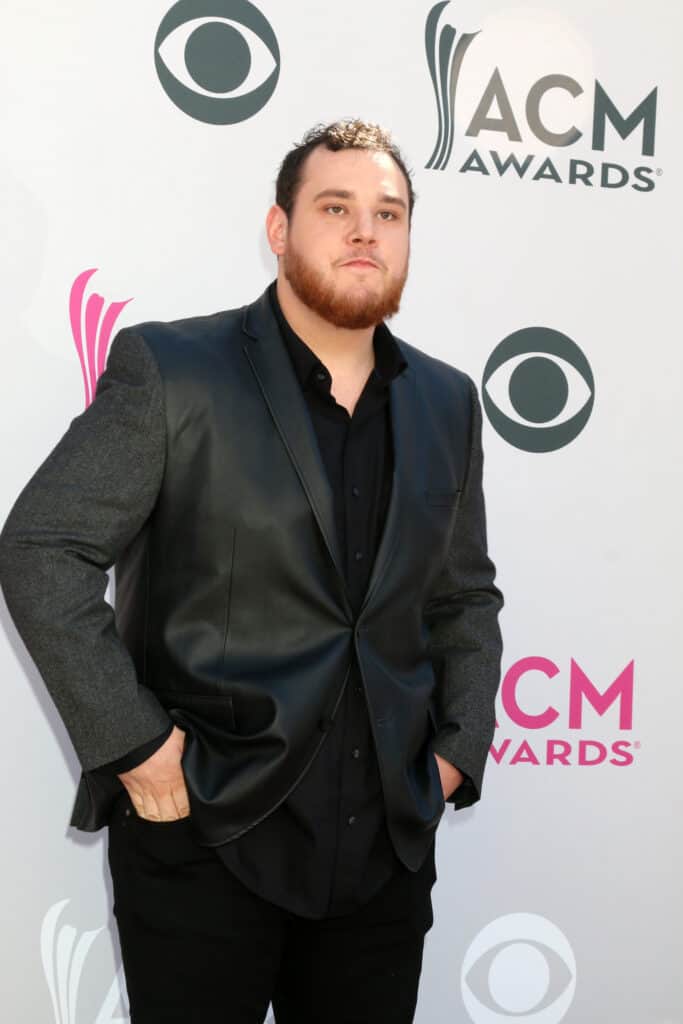 Luke Combs does try to keep his audience in the loop about things going on in his life, as well as gives his large fan base sneak peeks of new music. He has mentioned in previous interviews that although he knows that the help of his record label is important to establishing a large audience, he tries to market his music himself on his social media, in order to make it seem more genuine and less forced.
The Beginning of Luke Combs' Country Music Career
Luke Combs was born in Charlotte, North Carolina, and moved to Asheville, North Carolina with his family when he was eight years old. Combs was always exposed to country music as a child and as a teenager, began singing in vocal groups.
He was a football player in high school, but the more he got exposed to classic country, the more he found himself passionate about it.
After graduating from high school, Luke Combs attended Appalachian State University, but he decided to take a step back from his undergraduate studies to focus on making country music. He taught himself how to play the guitar and wrote his own original music before starting to play shows on a regular basis.
Luke Combs ended up entirely dropping out of college right before earning his degree, as his passion for country music got stronger and his schedule became more and more booked from shows.
He played gigs in North Carolina regularly for a few months, before deciding to take a leap of faith and move to Nashville to pursue a real country music career in 2014.
After moving to Nashville, Tennessee Luke Combs self-released his first EP titled "The Way She Rides", followed by "Can I Get An Outlaw" during the summer. His breakthrough wasn't until his single "Hurricane" was released in 2015, which turned enough heads to get Luke a contract with the record label, River House/Columbia Nashville.
His single, "Hurricane", was reworked and played on the country radio in 2016, followed by another EP titled "This One's For You". The song ended up reaching Country Airplay charts and even debuted at number one later in 2017.
His previous EPs were also reworked, and Luke had quickly gained a pretty large audience that wanted more of his music. In 2018, he kept releasing singles, and his reworked debut album ended up reaching number four on Billboard's Top 200 Albums chart.
Combs released "Beautiful Crazy" in 2018 which reached its peak at number one on the Country Airplay chart in March of 2019, later earning him a Grammy nomination for Best New Artist.
Luke Combs became the first artist to simultaneously hold top rankings in all five of Billboard's main country music charts including Top Country Albums, Hot Country Songs, Country Airplay, Country Streaming Songs, and Country Digital Song Sales.
In 2020, Luke Combs released a single called "Six Feet Apart" which was a direct response to the COVID-19 pandemic which one again, reached top ratings on the Hot Country Songs Chart.
Luke Combs on Social Media
Luke Combs is pretty active on his social media platforms and likes to share parts of his life that aren't just about his music. In interviews, he has stated that one of his favorite parts about being a country music singer is simply just the connection he feels towards his fans.
Combs has 3.6 million followers on Instagram and uses the platform to post pictures of himself performing at shows, to promote music, and even to share a glimpse into his personal matters, including his daily life with his beautiful wife, Nicole Hocking.
Luke Combs does have a TikTok account with 2.5 million followers and over 16.1 million likes. He likes to post short and casual clips of his singing songs on the video-sharing platform, even including some unreleased songs.