One of the homes of country music, the southern state of Georgia has long been a hotbed for musical talent from a whole host of genres and styles. Was it also Georgia that produced one of the brightest shining new country stars, Luke Combs?
Luke Combs is not from Georgia, he was born and raised in North Carolina. He moved to Tennessee, a neighbor of Georgia, which is where he would find his start as a country singer-songwriter.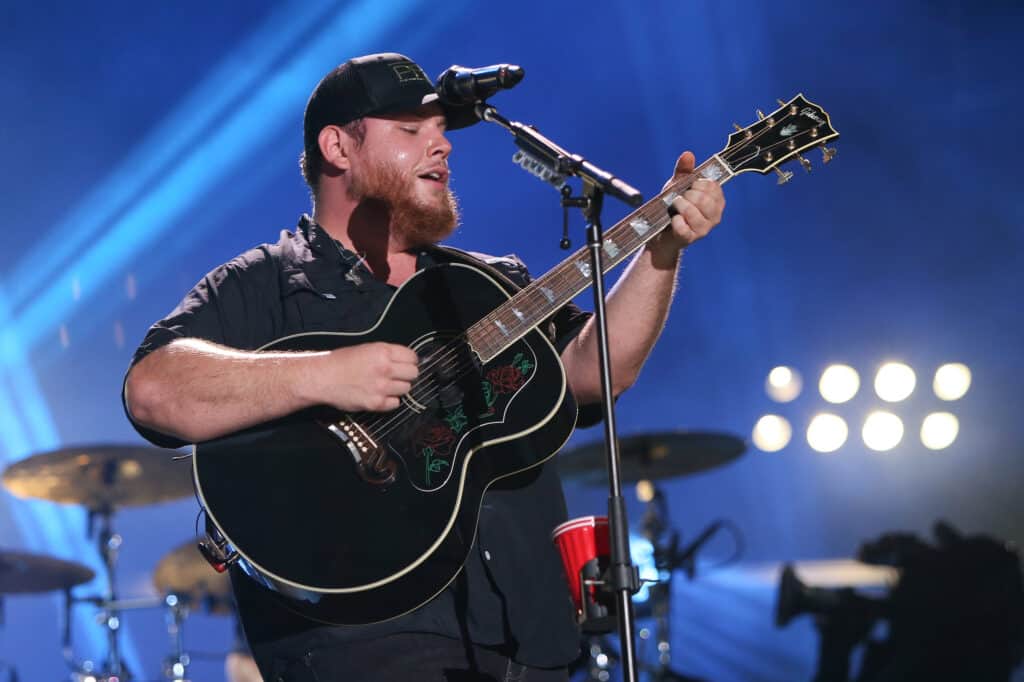 You certainly don't have to be from any particular state to be able to carry the spirit and the passion for country music. Even though he's not from Georgia, Luke Combs did embark on his musical career in the state of Tennessee, one of the biggest exporters of country music commercially.
Why did Luke Combs Move to Nashville, Tennessee?
Even before he could play a chord on his guitar, Combs had already set his eyes on a potential move to Nashville, inspired by another country singer-songwriter, Eric Church. Church was also born in North Carolina and had also carved out his music career in Nashville.
There's a good reason for that too, seeing as how one of the nicknames that Nashville goes by is "Music City", the Tennessee capital is well-known for its ability to produce incredible new rising talents in the music industry.
For Combs and other country singer-songwriters, the allure of Nashville is compounded with the fact that it's the seat of the Grand Ole Opry.
If you're new to the country scene, or just unfamiliar with one of the jewels of Nashville's music scene, the Grand Ole Opry is a concert and showcase for country music that occurs on a weekly basis.
What started out as barn dance, the Opry is now the most famous and culturally significant attraction for country and music fans all across the globe. Looking through a list of the Opry members, you can see why.
The member list is littered with legendary names, icons of both country and music in general. With the kind of prestige offered by such an organization, it only follows that so many prospective performers hungry for success would be drawn to Nashville.
As well as something like the Opry, Nashville is also the host to some of the most record labels in any state, with the Big Three all having offices in Music City.
Other Famous Music Artists from Combs' Home State
Combs isn't the only heavy-hitting country star to hail out of North Carolina. As previously stated, one of the other big names in most recent memory was something of an idol to Combs, Eric Church.
Luckily for Combs, he got to work together with Church in a collaboration on the song "Does To Me". Not only did they work together, but they also hit the number 1 spot on the Billboard Country charts, no small feat.
Outside of the modern era, North Carolina has its own rich and storied history of musical influences, both in country music and other closely related genres. One good example would be the late Charlie Poole, of the early 90's North Carolina Ramblers.
Regarded as possessing some of the cleanest sounds in country music, with the staple banjo-picking style of Poole, the Ramblers used their uniquely stylistic sound to bring a previous generation of old-time music into the new age.
His influence on the genres of country, bluegrass, and folk music is undeniable, adding to the rich tapestry of the genres and giving the state of North Carolina some serious claim to fame for being the home of the legendary figure.
Outside of the country genre, there are also the likes of Mary Lou Williams, a pioneer in the music industry for leading the way as one of the first-ever women to be a bandleader and composer.
Another huge name for women's involvement in music that was born and raised in North Carolina was none other than Nina Simone. Simone has been a massive influence on multiple famous musicians of the modern age who have cited her as an inspiration.
Talent in one particular genre isn't exclusive to one particular state. Although certain states might make it easier for an artist to get themselves established, it doesn't matter where you're born if you have the gift of music