Michael Bublé has released several catchy songs and has long been known for his incredible singing ability, but when it comes to speaking, does this singer know any other languages? Being born in Canada leads to assumptions of being able to speak French, so, can Michael speak the language of love?
Michael Bublé, despite how French his surname sounds, cannot speak french. Even though he was born in Canada, Michael is a naturalized citizen of Italy from his grandfather's birth there. Though he can't speak French, Michael can speak a bit of Italian.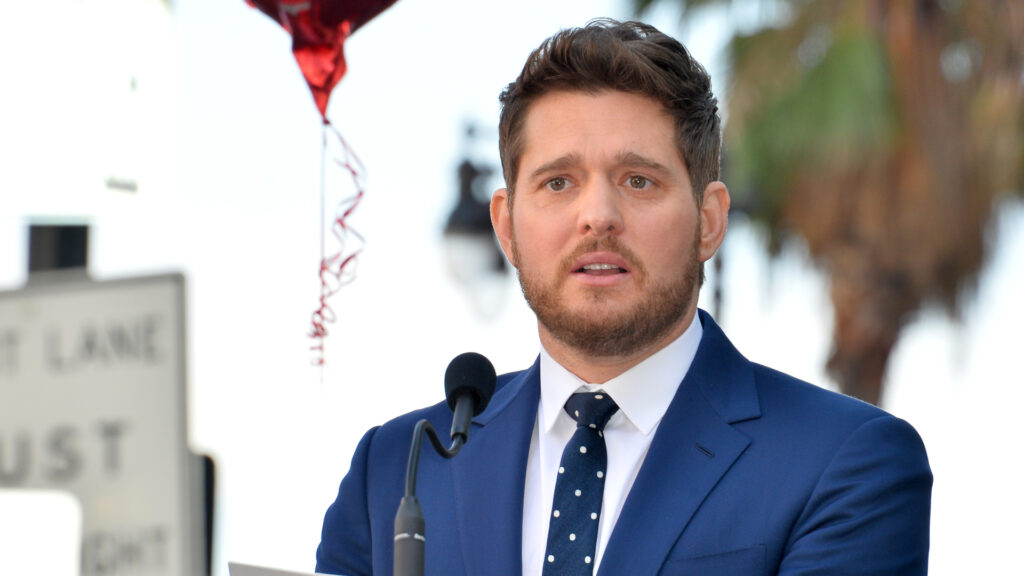 Learning languages other than your mother tongue has been linked to lowering the risk of Alzheimer's, improving your ability to multitask, helping with problem-solving and attention to detail, so has Michael Bublé taken these health benefits into account by learning a different language? Keep reading to find out.
Can Michael Bublé Speak French?
To all the Michael Bublé fans out there, unfortunately, there won't be a release of a French Christmas album any time soon. And nor should there be, as Mr. Bublé is not a French Canadian and has never learned how to speak French. He was born in Burnaby, British Columbia, and Michael's parents are of Croatian and Italian descent. The star regards Italy as his home.
Although Michael has not learned how to speak French, he sure knows his audience and released a cover of the iconic 'La Vie En Rose' featuring Cécile McLorin Salvant. In this song, Michael sings a few of the French verses, and to non-French speakers, it sounds delightful!
Has Michael Bublé Learnt Spanish Yet?
Michael married Argentine actress, model, and singer Luisana Lopilato in 2011, and he began learning how to speak Spanish to better communicate with his other half. It seems that his practice has paid off as during an adorable Instagram Live, Michael and his son Noah showed off their Espanol skills while Luisana proudly observed.
Fans got a glimpse into the lives of the Bublé family they discussed what Friday means to their family, what Noah loves most about Fridays, and they even covered Camila Cabello's 'Senorita.' In this update for their fans, Michael and Luisana shared how they have been faring.
Appearing as one of the more normal families in the showbiz world, the couple revealed that Noah and his brother are the most excited about sleeping in their parents' bed on Fridays. Switching between English and Spanish throughout the entire live video, it was so wonderful to see Luisana's mother tongue being embraced by her husband!
Which Celebrities Can Speak French?
The French language is synonymous with romance all over the world, but it is also known to be a notoriously difficult language to learn as an adult. These celebs have taken on the challenge and learned to parler la langue later on in their life.
Viggo Mortensen has managed to learn seven languages in his life, one of which is French. Originally learning it to further his career, Viggo has managed to continually speak all seven languages and continues to be fluent in English, Spanish, Dutch, French, Italian, Danish, and Norwegian.
Playing Dr. Christina Yang in Grey's Anatomy, Sandra Oh is more than just a talented actress. On top of speaking English and Korean fluently, Sandra learned to speak French during her time at the National Theater School of Canada.
Johnny Depp is a descendent of French Huguenot settlers and has taken his heritage seriously when it comes to speaking the language. He has starred in the French film 'Happily Ever After' and has been known to say that France will always be his home. Johnny's daughter also speaks French.
Tennis champion Serena Williams has also shown a fondness for the language. Having the confidence to face any opponent on the tennis court has not helped much in the French department though, as Serena has been quoted saying that speaking French is way way more nerve-wracking than playing tennis.