When you're a rocking and rolling music icon like Mick Jagger, you've got decades of wild performances and even wilder antics to look back on. Has Jagger ever had those memories permanently commemorated, such as with tattoos?
Mick Jagger does not have any tattoos, only ever once having had a fake tattoo. That fake tattoo was only used once as a part of his performance during The Rolling Stones Rock and Roll Circus.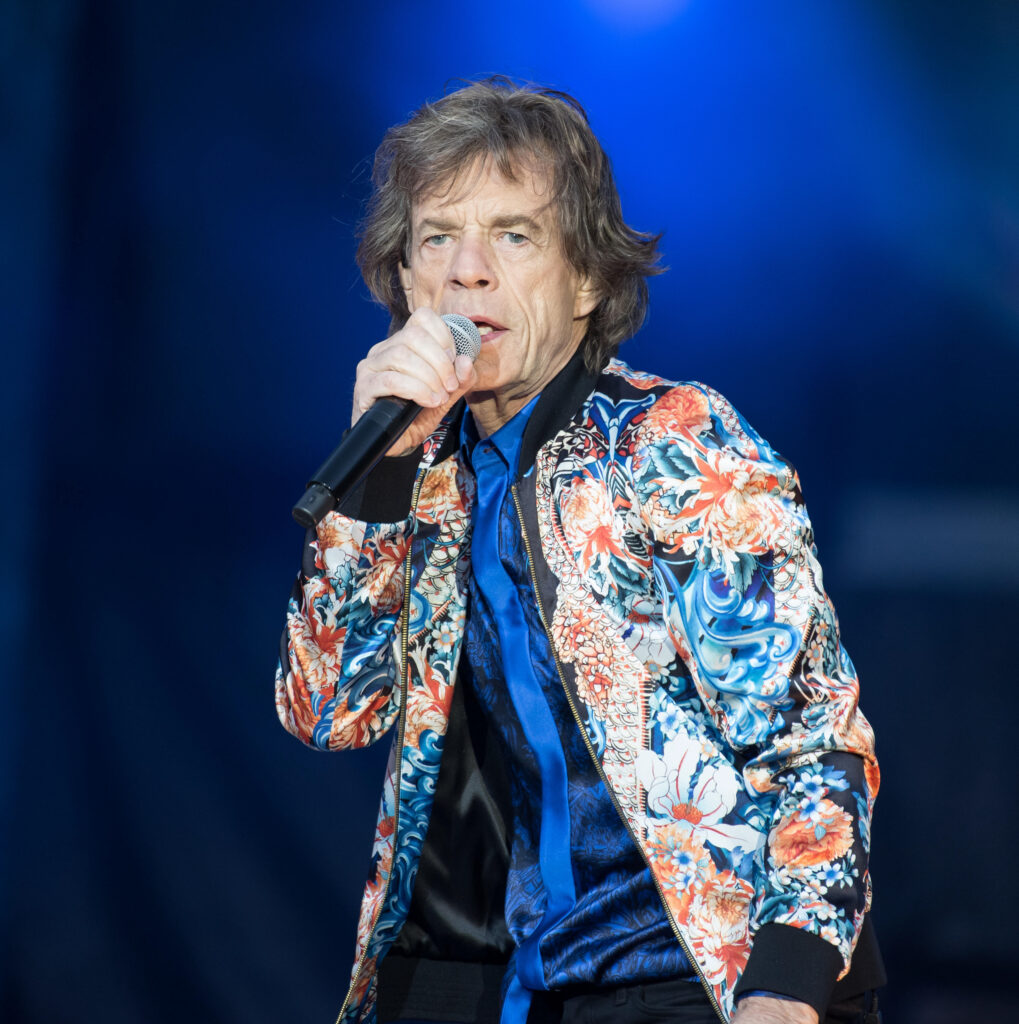 That single performance is the only time that Jagger has ever had his skin inked, and it was the impermanent kind. You might think with him being such a hard-partying, hard-rocking legend that he might have at least drunkenly stumbled into a tattoo parlor during the height of his wild days.
That assumption would be wrong, however. He's totally ink-free.
Sympathy for the Devil
In the case of the singular time that he was ever sporting some skin artwork, the motif that he chose was directly related to the song that he was performing.
The tattoo that he opted for was a demonic-looking face, as fearsome and vivid as his presence on the stage. One more thing that you might be wondering about this is why he chose this particular event to show off that ferocious-looking visage on his chest.
It was almost certainly because of the gravity of the event being performed. As mentioned above, it was part of The Rolling Stones Rock and Roll Circus, an event that was bringing together some of the biggest and brightest names in rock 'n roll.
The original intent was that all of the performances were to be recorded, with the aim to televise it with a British TV broadcaster called the BBC. That plan was completely scrapped, though some of the craziness that they all got up to did make it to a movie a full 28 years after the fact.
During one of the songs in the set, "Sympathy for the Devil," Jagger removed his shirt to reveal the themed piece of artwork. We can only imagine the shock that long-time fans might have had if they thought Jagger had actually made that grizzly tattoo permanent.
Apparently one of the reasons that they never televised the star-studded concert was that some of the performances weren't up to snuff. Regardless if they were or not, at least they spawned that iconic picture of Jagger mid-song.
Don't Tattoo You
Fellow Rolling Stones member and co-founder Keith Richards is another one that you might expect to have some skin ink, owing to his legendary drug habits. Just like Jagger though, he's also completely spotlessly clean.
Richards in particular has tried almost every drug imaginable, and other than their stellar music, drug use is one of the things that almost everyone associates with The Rolling Stones. You'd think with that "just try it once" mentality that at least one of the co-founders might have taken the plunge in a tattoo parlor.
You'd almost start to think that the band had a policy on tattoos since you won't see any of their members with one. They even produced an album titled Tattoo You, which obviously didn't have to be literal, but it's the only association any of them have ever had with tattoos.
A Permanent Legacy
One thing is for sure, the legacy that The Rolling Stones and Jagger have left behind is far more permanent than any tattoo. Decades of top-quality music and performances have created a fanbase that will likely live on for centuries to come.
The fact that if you've ever tried to look for a picture of Jagger with a tattoo, and ended up finding pictures of fans with tattoos of Jagger instead, is a testament to just how loyal some of those fans are.
The band's logo is equally as unmistakable as the members themselves and has also turned itself into prime tattoo material for any fans. Even outside of hardcore fans, the Hot Lips logo has become a cultural icon.
One thing is for sure, with the mark that The Rolling Stones and Jagger have left on popular culture, there's sure to be frenzied fans looking to immortalize them on their skin for a long time to come.