Sir Michael Phillip Jagger, or Mick Jagger as he's known the world over, is an incredibly accomplished English singer, songwriter, actor, film producer, and father who has enjoyed a career spanning more than five decades. Was this by chance, or is Mick Jagger smart?
Mick Jagger is smart — there's no doubt about it. Though he never completed his university degree, Mick has enjoyed one of the most successful rock 'n roll careers of all time and has earned himself a couple hundred million dollars along the way.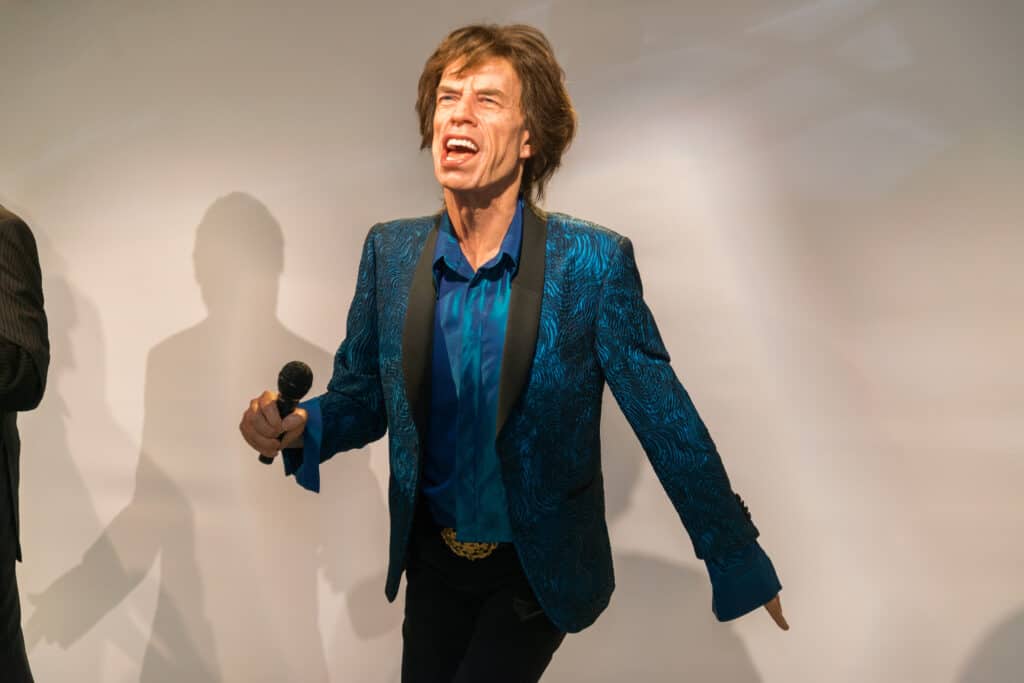 When you consider that he got into LSE, has many millions to his name, and came up with one of the most profitable brands in the music industry, Mick Jagger's intelligence is unquestionable. Let's take a look at how Mick fared in the world of school and business to discover just how smart he really is.
Mick Jagger's Education
Mick started his school career alongside his best friend and future bandmate Keith Richards at Wentworth Primary School. Mick passed the 11+ exam and headed off to Dartford Grammar School while Keith went to Dartmouth Technology College.
The would-be rockstar flourished at the school and "got some exam passes" which saw him enrolling at the London School of Economics. His parents, Basil "Joe" Jagger and Eva Ensley Mary were "thrilled and very proud" of their son.
Unfortunately, Mick didn't enjoy his time at school. He was cutting classes and this showed on his 1962 report card as he scored all Cs in his Political History, British Government, Economics, and Economic History exams.
Though Mick decided to return to school the following year and even got a job working in the school's library, it was not meant to be. In May of 1963, The Rolling Stones signed their first record deal.
Mick's decision to leave LSE to focus on his music was not one that his father supported. He said "My father was furious with me. But I really didn't like being at college."
He goes on to explain "It wasn't like it was Oxford and it had been the most wonderful time of my life. It was really a dull, boring course I was stuck on."
Later in life, Mick would go on to prove his intelligence by completing numerous open university courses on complex subjects such as Comparative Religion.
Mick Jagger's Businesses
Mick was intelligent enough to get into the London School of Economics, and even though he did not graduate, he put what he learned to good use. As it turns out, Mick is quite the businessman.
It takes an intelligent person to earn an estimated net worth of USD $500 million, but just how did Mick amass such a fortune? Through a series of smart business moves, that's how.
Mick mostly made his millions through the sale of his singles and albums, both with the Rolling Stones and in his solo career. He also made his money from live performance ticket sales, appearance fees, official merchandise, and royalties.
Many are surprised to discover that the Rolling Stones is comprised of numerous touring, recording, and publishing businesses. On top of that, Mick and his bandmates own Promohub, Promotour, Promotour, and Musidor.
In addition, Mick is a film producer and a relatively accomplished actor who has appeared in more than 35 films. These films include 'Sympathy for the Devil', 'Ned Kelly', 'Performance', and the critically acclaimed 'The Man from Elysian Fields'.
Mick Jagger's Intelligence
Believe it or not, but Mick isn't completely satisfied with being an international rockstar as it doesn't — intellectually speaking — stimulate him enough. He reckons that being "A schoolteacher would have been very gratifying."
He told The Guardian, "There are millions of things you would have loved to have done, a politician, a journalist… I thought of being a journalist once."
Mick goes on to explain that "it is a slightly intellectually undemanding thing to do, being a rockstar, but, you know, you make the best of it."
While Mick's lackluster academic achievements are balanced by his success as a businessman, there is another way in which his intelligence can be gauged. And that is through his music.
During his time as The Rolling Stones frontman, Mick penned many songs. A look at his lyrics reveals a deep understanding of human nature and psychology that someone with a low level of intelligence would struggle to grasp.
'Midnight Rambler' is all about sadism and rage, 'Ruby Tuesday' sings for freedom, 'Get Off My Cloud' references selfishness and dominance — all of which are themes that aren't often explored in mainstream music.