Mick Jagger has been a rock star since the 1960s so he has built up quite the fortune. Is it enough to make him a billionaire?
Mick Jagger is not a billionaire. His net worth is estimated to be over $360 million. The bulk of that wealth has come from performing as a member of the Rolling Stones, his solo music career, and his film career. He is one of the richest rock stars in the world.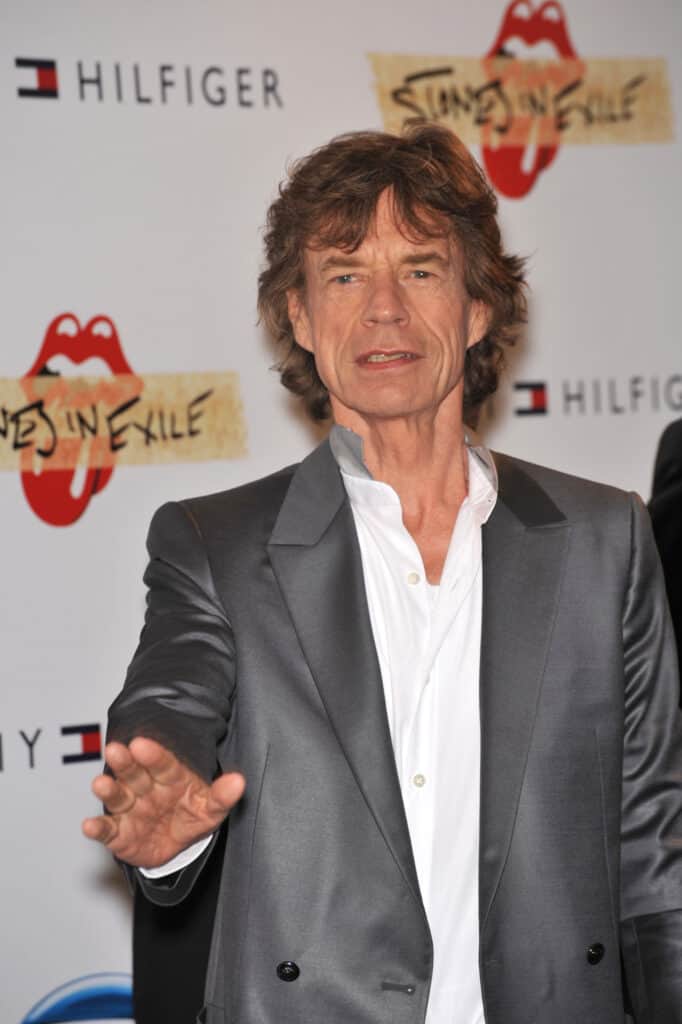 You can learn more below about the Rolling Stones financial troubles and Mick Jagger's earnings and assets.
The Rolling Stones Early Financial Troubles
The Rolling Stones were founded in the 1960s by Mick Jagger, Keith Richards, Brian Jones, Billy Wyman, and Charlie Watts. The group was a massive hit in the UK and around the world as they were at the forefront of what is now known as the British Invasion. This was along with groups like The Beatles and the Kinks.
Their massive popularity at a time when British bands were highly desirable led the group to have huge success. This success earned them a lot of money and many say that the group commodified rock to earn even more.
However, the beginning of their earnings story wasn't exactly smooth. As this article by Roy Shuker titled Someday My Prince Will Come: The Rolling Stones and the Commodification of Rock highlights, the group was making money for their management but they often weren't seeing any money themselves.
The group earned a total of $100,000 to tour New Zealand and Australia in 1965 for three weeks. That would be over $800,000 today. Yet they didn't see the money. If they needed anything, they would have to call up their management and ask for it to be paid for out of the New York office.
Since Mick Jagger had studied accounting and finance at The London School of Economics, he worked to seek out help in managing the group's finances. This led to him hiring Prince Rupert Lowenstein as a business advisor.
The group was in a pinch between their contracts with Allen Klein and Decca Records. They wanted out to be able to actually control their finances and Lowenstein was going to get them there.
It was under Lowenstein's guidance that the band was able to get out of their shady contracts and then work their music not as a band but as a business. They were all business partners who worked under a model that would create profit for them through touring, which was a first in the industry. They became the most profitable rock n' roll band in the world.
You can watch the below video to learn a bit more about Mick Jagger's life and career highlights.
Mick Jagger's Earnings & Assets
His exact earnings for every single album and event that the Rolling Stones have done are not known. There is still some information available about his earnings and his assets.
In 2002 and 2003, the Rolling Stones had their 40th-anniversary tour called Licks Tour. It grossed $300 million and became the second highest-grossing tour of all time behind their 1997-1998 tour, Voodoo Lounge Tour.
They then broke both of these records with their A Bigger Bang Tour from 2005 to 2007 that grossed over $500 million. The Rolling Stones held the world record for the highest-grossing tour of all time until U2 broke it in 2011.
It is also likely that the group could have broken that record once again with their No Filter tour in 2020. However, the tour was canceled due to Covid-19. They did perform 16 shows before canceling the tour which still grossed $178 million.
According to Forbes, Mick Jagger still managed to earn $59 million in 2020. This is despite the tour being canceled.
As for assets, Mick Jagger spends his $360 million net worth mostly on other people. The rockstar is the father of eight children and he helps to support them. At one point he was paying $18,000 a month in child support.
He purchased a New York house for his girlfriend Melania Hamrick in 2016 just after it was announced she was pregnant with his child. The house was rumored to be worth $7 million. He also bought her and his son a mansion in Florida for $2 million in 2020.
On top of this, Mick Jagger has an island home in the Caribbean worth $3.95 million and he co-owns a private jet with his Rolling Stones bandmates.