Naomi Osaka stunned the world when she won the 2018 US Open and has become one of the brightest stars in tennis. Does Osaka speak Japanese?
Naomi Osaka speaks some Japanese and uses the language in private while speaking to her Japanese mother, Tamaki. She is not fluent in the language and responds to the Japanese media in English, though she can understand their questions without the use of an interpreter.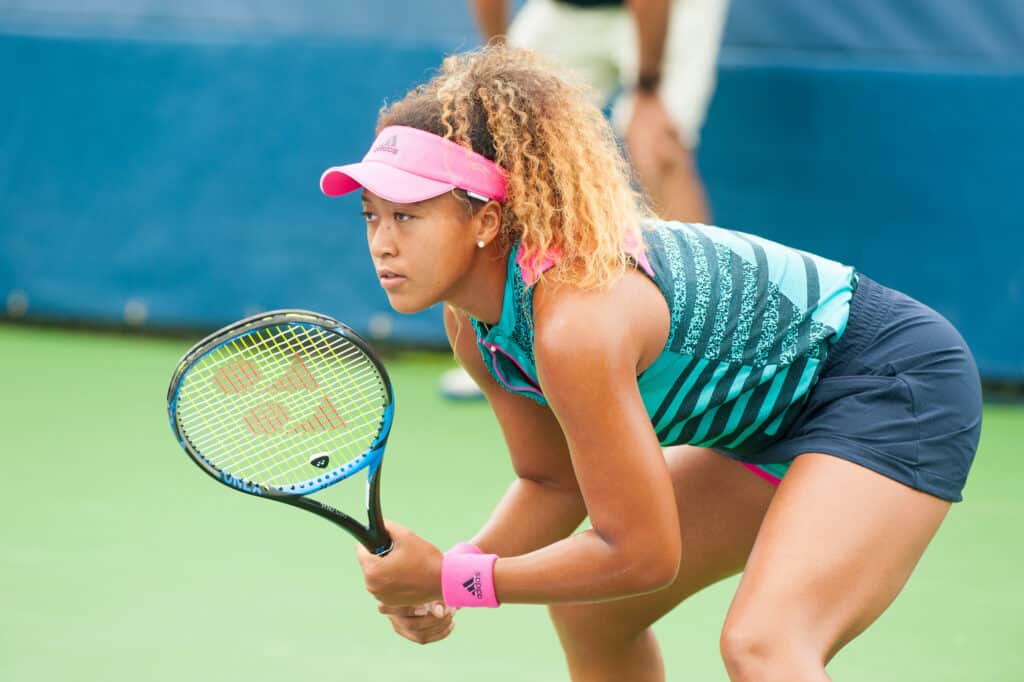 For more on Naomi Osaka's background and her success in tennis, read on.
Naomi Osaka
Naomi Osaka was born in Osaka City, Japan on October 16, 1997. Her parents were Leonard Maxime Francois, from Haiti, and Tamaki Osaka, from Japan.
Leonard and Tamaki met in the 1990s in Sapporo and Tamaki's family were furious that she was dating a Haitian man. The pair were undeterred and married, relocating to Osaka.
They had their first daughter, Mari, in 1996, and their second, Naomi, in 1997. In an attempt to simplify the girls' lives in Japan as mixed-race children, they used the surname Osaka rather than Francois.
Leonard became inspired to train his daughters in tennis after seeing the Williams sisters at the 1999 French Open. On discovering that their father, Richard, had trained the sisters, he decided to attempt the same with Mari and Naomi.
Tennis
The family moved to New York when Naomi was 3, settling in Long Island with Leonard's parents. The Osaka sisters began playing tennis while also attending public school.
They moved again in 2006, this time to Florida, playing tennis by day and being homeschooled by night. Tamaki's family in Japan were skeptical about the girls' prospects in tennis but were soon convinced once Naomi hit the professional tour.
Naomi and Mari were close but Naomi has said that defeating her older sister was her greatest motivation to improve as a player. Osaka has said that it took her 12 years to beat Mari in a full-length tennis match and that she had lost to her more than a thousand times. Injuries ultimately prevented Mari from reaching Naomi's level.
Leonard, again emulating the path of the Williams sisters, opted to skip junior tournaments and signed Osaka up for lower-level adult tournaments. She began playing professional tennis in 2013 and was chosen as the WTA's 2016 "Newcomer of the Year".
She won her first tournament at Indian Wells, California in March 2018 and then shocked the world when she defeated Serena Williams in the US Open final in September of the same year. Osaka was the first Japanese player to win a Grand Slam tennis title and also became world number 1 in January 2019, the first Asian player to accomplish this.
Japan
Osaka has opted to represent Japan in tennis despite holding dual citizenship with America. Her father encouraged this decision, feeling that Osaka was likelier to receive support from the Japanese Tennis Association than from the American equivalent.
Japanese law dictates that dual-citizens must choose between their Japanese citizenship and others when they become 22 years old. There was a great deal of speculation about Osaka's decision but she chose to retain her Japanese citizenship in October 2019.
Osaka has said that she receives confused looks when she visits Japan due to her dark-skinned appearance. Regardless, her decision to represent Japan internationally and her tennis success have made her highly popular in the country, to the point that she needed to wear a wig to go unnoticed while walking the streets.
She speaks Japanese while in private with her mother, Tamaki, but has said that she is not a fluent speaker. Osaka clearly understands Japanese fully, as evidenced by her taking questions from the Japanese press without an interpreter, but she chooses to give her answers in English.
Osaka has explained that this is because, although she can speak a good amount of Japanese, she is not entirely comfortable with the language and feels that she cannot fully express herself to the same degree that she can while speaking English.
When asked to speak in Japanese following her 2019 Australian Open win, Osaka made it clear that she would not be pressured into speaking the language to appease the media. Osaka has shared Japanese messages to her fans in Japan but is not prepared to hold full conversations in public.
Whichever language she speaks, Naomi Osaka is one of the most successful Japanese athletes in history.