In January 2019, Naomi Osaka held the title of number one female tennis player in the world when she was only twenty-two. How did she get there though?
Naomi Osaka got her start playing tennis after her father, Leonard François, was inspired by the Williams sisters, she was three-years-old. Her father wanted Naomi and her sister Mari to be just like Venus and Serena and similar to their father, François had little experience playing tennis. He emulated how Richard Williams trained Venus and Serena.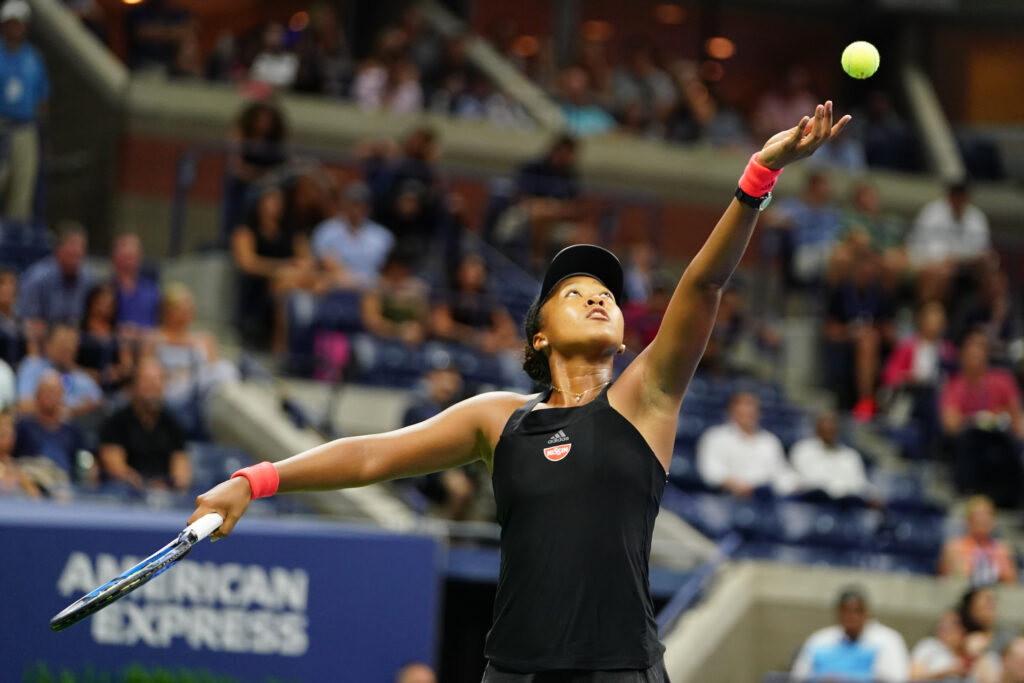 You can read more below about how Naomi Osaka's beginnings in Tennis and her rise to number one.
Naomi Osaka from Japan to America
Naomi and her sister Mari were bother born in Chūō-Ku, Osaka, Japan to mother Tamaki Osaka and father Leonard François. François is from Jacmel, Haiti.
Fraçois and Osaka met while he was in Hokkaido, Japan as a college student. He had been attending college in New York.
Their connection must have been strong because he stayed in Japan and the two dated in secret for two years before getting married. This was against the wishes of Tamaki's parents and her family refused to talk to her for years.
Mari Osaka was born on April 3, 1996, and Namoi Osaka was born a year and a half late on October 16, 1997. They lived with their parents in Japan until Naomi was three-years-old and their parents decided to move.
The move was to America so that they could live closer to Leonard's family in Long Island, New York. This made sense because at that point Tamaki was no longer in contact with her own family.
It was back in the US that Leonard decided he wanted his daughters to be like the Williams sisters. Just like their father, Richard Williams, Leonard François had no tennis experience and he used Richard Williams' training as a blueprint.
While Naomi was still young, Leonard and Tamaki decided that they wanted them to play for Japan instead of the United States. This was because of their connection to Japanese culture.
In an interview, they stated that "Naomi and her sister Mari have always felt Japanese so that was our only rationale. It was never a financially motivated decision nor were we ever swayed either way by any national federation."
In fact, Naomi gave up her American citizenship in order to represent Japan at the Tokyo Olympics.
You can watch the below video '24 Hours With Naomi Osaka' from Vogue that shows what a day in her life looks like.
Living in Florida
While it was nice living close to their father's family, Leonard soon made the decision to move the family to Florida. The move would provide the girls with access to better tennis training.
This was in 2006 when Naomi was nine-years-old. They would spend five or six hours a day playing on the tennis court right by the apartment where they lived.
The family lived on the single earnings of Tamaki who would wake up at four am every day to go to work in order to support the family. François' full-time job was to help train his daughters.
For years they actually took tennis lessons in South Florida for free. They were trained by dozens of coaches who understood the family's impoverished life and agreed to free training seeing the potential in the girls.
Naomi Osaka's Rise to Number One
At the age of 14, Naomi Osaka began her competing career in the ITF Women's Circuit, skipping over the Junior Circuit completely. However, she never won a title.
Then when she was 16-years-old, she finally went pro and entered the Women's Tennis Association. She managed to end that season ranked within the top 250 players in the world.
Naomi Osaka started to really rise in the ranks of WTA players. In 2015, she ranked at number 144 in the world, having qualified for two grand slam competitions.
By the end of 2016, Naomi was ranked number 40 in the world. That season she was able to make it into her very first WTA finals at the Pan Pacific Open where she finished runner-up.
By the end of the 2018 season, Naomi Osaka was ranked as one of the best female tennis players in the world after beating her idol, Serena Williams. She became the first Japanese tennis player to win a grand slam title.
Now Osaka is the highest-paid female athlete in the world and it is all thanks to her meager beginnings.