One of the most reportedly shocking events that rippled through the tennis world was the split between Naomi Osaka and her coach, Sascha Bajin. The duo had only been working together one season, and everyone believed that amazing things were going to happen until it all suddenly fell apart. So, what happened?
Naomi shared several announcements that she and her former coach, Sascha, had differences of opinion regarding how they were training and their ideas on how to move forward and that they would be parting ways because of it. However, the pair have remained on good terms.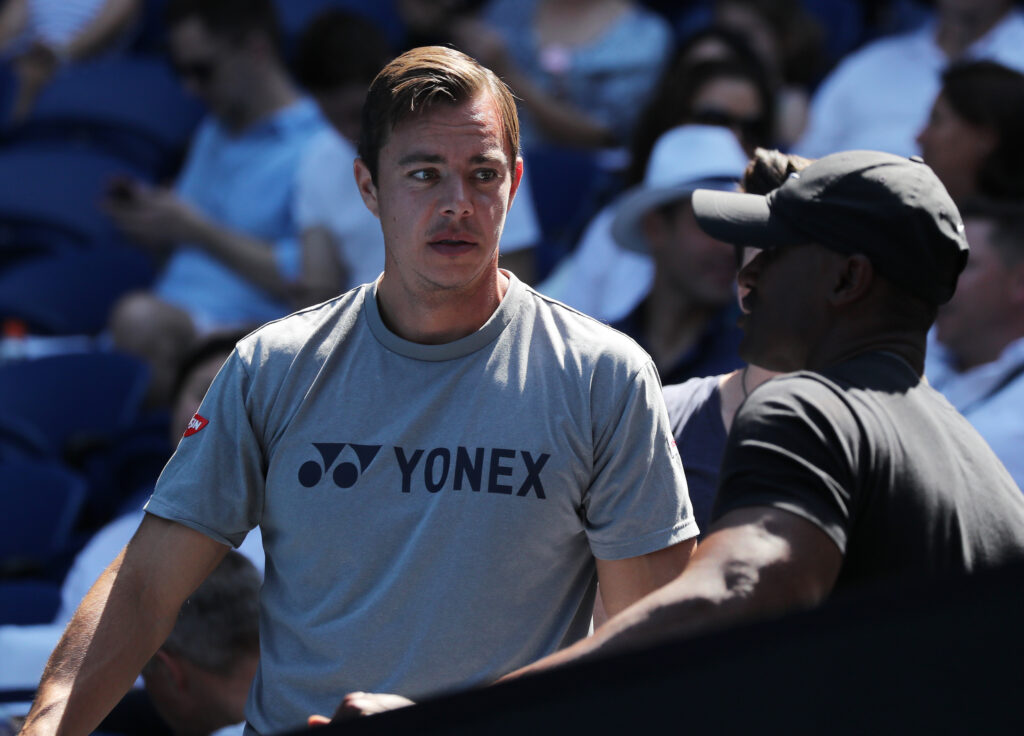 Of course, there's more to the story than first meets the eye, which is what we're going to be exploring today. We'll cut through the sensationalism that followed the story and bring you the hard facts. Let's get into it.
'The Shocking Split'
We're not here to talk about how the media can blow things out of proportion or makes things seem as shocking as they are, but this is a prime example of this being the case.
So many media outlets were 'shocked' and 'completely surprised' when Naomi and Sascha announced their split. We can see where they were coming from. From the time that Sascha became Naomi's coach, she went from being the number 72 player in the world to number one, incredibly over the course of a year.
Yet, in an interview with Yahoo after the news had broken, Sascha said;
"Look, to be honest, there were some differences. It was her decision. I respect that. No matter what. If there was a success or not success whatever the case if she feels like it's better to go, then that's her decision."
Think of it this way.
If you're a world-class player, in any sport, and you're working with a coach to be the best in the world, literally better than anyone else, and sure you're getting results, but you're not happy about how you're getting them, what are you going to do? Make yourself miserable by carrying on, or end things on civil terms and move onto the next chapter?
Of course, it must have been such a tough decision, especially with the success that was coming to the pair, but it's an essential one to make nonetheless. Success over happiness, which one would you choose?
It's clear they ended on a positive note. Naomi posted to her Twitter, saying;
'Hey everyone, I will no longer be working together with Sascha. I thank him for his work and wish him all the best in the future.'
To which Sascha replied;
"Thank you, Naomi 🙏🏽 I wish you nothing but the best as well. What a ride that was. Thank you for letting me be part of this."
Something Wasn't Right
As reported by the NY Post, Naomi had made it very clear that something wasn't right between the two. She recalls playing in the Australian Open and stated that perhaps people could already see the cracks showing. She went on to say;
"I would not want to split on really bad terms. I'm not going to say anything bad about him because, of course, I'm really grateful for all the things he's done.
"During the Australian Open, I was just trying to tell myself to get through it. I'm not sure, but I think you guys noticed."
That's not to say the split was easy.
Naomi stated she was a bit depressed after the split took place, adding that so many tournaments, and impressively so many finals, was adding so much pressure to her life, and understandably. Perhaps all she needed was a moment or two to step back to catch her breath.
Of course, there's no way we're going to be able to tell the real reason for the split. 'Creative differences' is logical and makes a lot of sense, but we'll be completely sure what was happening behind the scenes. Nevertheless, we're glad they ended on good terms and sure they have gone onto their next chapters.
Their Next Chapters
Since the split, it's clear the pair have moved off in their own directions. Sascha is now working with France's Kiki Mladenovic, a player who, at the time, was ranked number 64 in the world, and with any luck, Sascha will work his magic to bring her to the top.
At the start of 2020, Osaka named Wim Fissette as her new coach, but the COVID-19 pandemic messed up the season. She lost in the Brisbane International Semi-Final but didn't lose a game in the US Open.
Here she is in action.
There's no doubt that as Opens start to reopen, there's a lot of exciting tennis on the way.