X Factor 2011 winner Perrie Edwards is most well-known for singing talents in Little Mix. Perrie, and bandmates Jesy Nelson, Jade Thirwall, and Leigh-Anne were actually the first and only group to win X Factor. One question remains though, does Perrie Edwards have siblings?
Perrie Edwards has two siblings, Jonnie Edwards, her older brother, and Caitlin Edwards, her younger half-sister. Continue reading to find out more about Jonnie and Caitin as well as Perrie's new family, with a baby on the way.
Who are Perrie Edwards's siblings?
Perrie was raised in South Shields, Tyne and Wear, North East England. Brought up by her father Alexander Edwards and mother Deborah Duffy, Perrie was raised with siblings Jonnie and Caitlin.
Perrie is rather close with her mom, reflecting how her mum is an inspiration for her, "(I) can't even put into words how lucky I am to have this crazy ambitious, strong woman in my life!"
She added, "You inspire me everyday and I can only hope I make you proud!".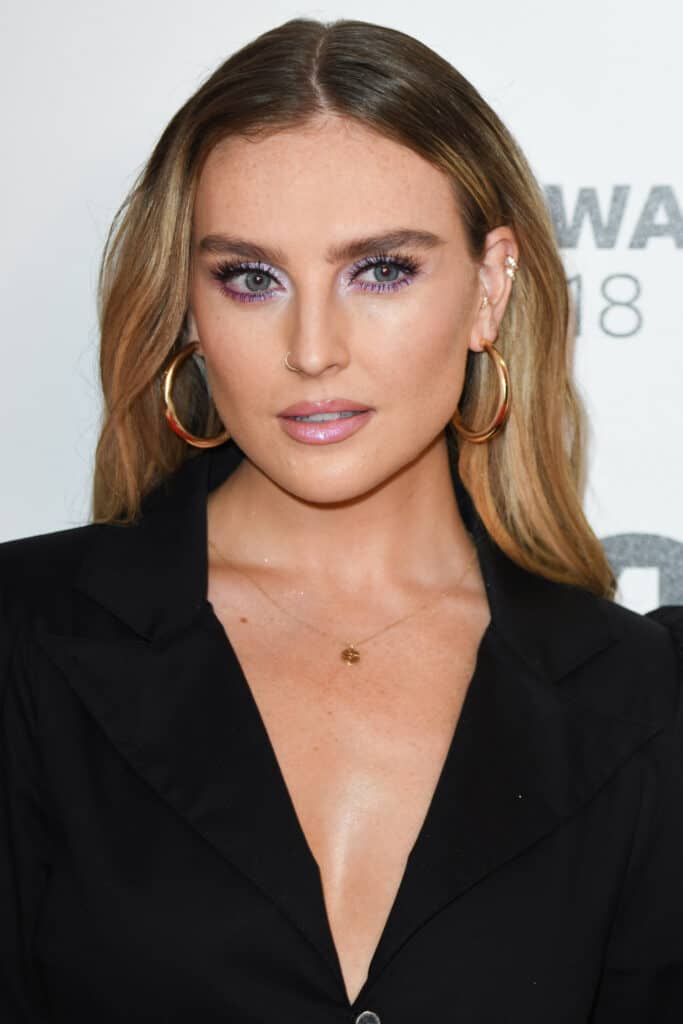 Caitlin and Perrie share the same father, Alexander, making Caitlin Perrie's half-sister. Caitlin chose a different career path from her musically gifted sister, Perrie.
Based in Durham, North England, Caitlin works in the beauty industry, describing herself as a qualified lash technician, and also specializes in gel nails and Hi Define Brows.
For only 21, she has over 2,000 followers on her beauty business page on Instagram, with over 250 posts. She has over 74k followers on her public account.
Perrie's brother Jonnie is a Twitter Star, with over 60,000 Twitter followers. He is apparently the Richest Twitter Star born on December 30. With a net worth of approximately $1.5 million, Jonnie is also rather successful.
Is Jonnie just a Twitter Star? No! Apart from his influence on Twitter, Jonnie is also a fireman. Fireman by day, Twitter Star by night, what a life. It does make sense that Jonnie is a fireman considering that he used to be in the Royal Navy before becoming a fireman.
Baby on Board, Perry?
Perrie and her boyfriend Alex Oxlade-Chamberlain have recently posted some fabulous news on Instagram. They are expecting their first child this year after posting some pictures of Perrie with her bump.
Perrie can be seen with her bump in this black and white photo taken yesterday (09.18.2021). Her next picture was captured behind some beautifully green landscapes.
The celebrity singer recently shared her current joy over the exciting news, "So happy to be on this wild journey with my soulmate…Me + Him = You. We can't wait to meet you baby Ox!"
Perrie is expecting her first baby with Liverpool footballer Alex Oxlade-Chamberlain. Alex also posted the news on Instagram, feeling "so grateful and excited to become a dad".
Perrie's pregnancy news is rather serendipitous, as it follows her bandmate Leigh-Anne Pinnock's announcement a few days earlier. Leigh-Anne is also expecting her first baby with her fiancé Andre Gray.
Leigh-Anne wrote, "We've dreamed about this moment for so long and we can't believe the dream is finally coming true… we can't wait to meet you. ❤️😍."
Perrie captioned the post, "On cloud 9 ☁️ To win best group after a decade of being together with my sisters means the world to me! We just made history together". This post was a response to winning the Brit Award for best group after being a four-piece girl band for over a decade.
Perrie and Leigh-Anne can be seen in their celebratory photos, in absolutely stunning white dresses. You can also see Perrie and Leigh-Anne's bumps in the photo. What a journey to both be on together!
When are the couple expecting the baby? Some sources say she should be expecting her baby in October or November, as she announced her pregnancy in May this year. Earlier today she posted a picture of her painted in gold all over, captioned "Baby Ox….Soon….".
So have the couple thought of a name for their first child? On Instagram, they have been nicknaming their new baby Ox, which is the Liverpool FC footballer's nickname on the pitch. It is unclear if they will stick to this name, so fans are sitting tight to find out.
Fans are also excited to hear about the baby's gender. The couple has not confirmed whether the baby is a boy or girl, but hopefully, we will find out in the next few months.