If you don't recognize Perrie Edwards' name, you're likely to recognize the name 'Little Mix.' Perrie rose to fame as a member of the mega-successful British girl group. The group itself is worth a fortune, but what about Perrie as an individual? How much is Perrie Edwards worth?
Perrie Edwards has a net worth of between USD $9,000,000 and USD $22,000,000. Most of her significant wealth is a result of her career as a member of the successful girl group Little Mix but she has earned a fair amount of money in her individual capacity.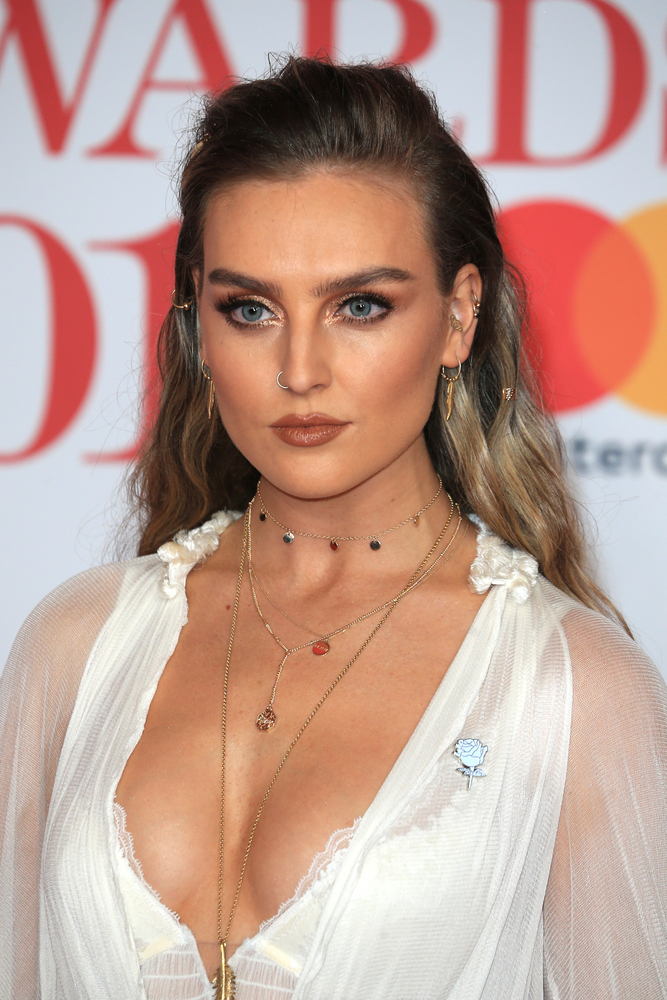 Are you interested in finding out what Perrie Edwards (and the other Little Mix members) is worth and how she spends her significant wealth? Then be sure to read today's article to find out everything there is to know about how much Perrie Edwards is worth.
What Is Perrie Edwards' Net Worth?
Because Perrie's net worth is mainly a result of her being a member of the girl-group Little Mix it can be difficult to isolate her net worth from the net worth of the group as a whole.
Celebrity Net Worth puts Perrie's net worth at USD $9,000,000, while Capital FM estimates that she's worth £18,000,000 (around USD $22,000,000.) Either way, Perrie has an undoubtedly impressive individual net worth.
Aside from her earnings as a member of Little Mix, Perrie is an ambassador for 'Supreme Nutrition' and the owner of her own fashion and lifestyle brand called 'Disora.' Launched in 2021, 'Disora' will bring in around USD $51,000 in its first year if it sticks to its projected trajectory.
How Does Perrie Edwards Spend Her Money?
Like many celebrities, Perrie has spent a large chunk of her wealth on purchasing property and luxury vehicles. She owns four cars and an unknown number of properties. With her spare change, she purchases high-end clothing and goes on enviable (and expensive!) vacations.
Perrie has an impressive car collection. In 2021, Perrie's car collection was four strong. She owns a Rolls Royce Cullinan (worth USD $335,000), a Mercedes V-Class (worth USD $95,000), and a Jeep Wrangler (worth USD $65,000.)
Some sources claim that the star, together with her boyfriend Alex Oxlade-Chamberlain, owns three homes but Perrie has not publicly confirmed or denied this claim. All we know for certain is that Perrie sold the £799,995 Surrey bungalow that she purchased after moving out of her and Zayn Malik's London love nest, and purchased a £1,000,000 mansion instead.
In 2017, Perrie and Alex enjoyed a vacation in St Lucia. The couple stayed in a luxury resort that put them back a cool £5,000 a week. In addition, Perrie loves vacationing in the Maldives and Dubai.
A style icon in her own right, Perrie has an enviable wardrobe. While she gets plenty of clothing for free, the contents of her closet are likely worth a small fortune. For instance, the outfit she wore to the 2021 BRITS was worth USD $3,836 and the outfit she wore on The Jonathan Ross Show was worth USD $2,895.
How Much Is Little Mix Worth?
As Perrie is so inextricably linked to Little Mix as a collective, it would be remiss not to expand on the net worth of the whole group. Little Mix is one of the greatest girl groups of all time and they have broken record after record and won award after award. All of that equates to cold, hard, cash.
Little Mix's overall net worth is up for debate. Some sources claim that the group has a net worth of USD $12,000,000 while others estimate that they're worth around £54,000,000 (approximately USD $66,230,946.)
If the figure of USD $12,000,000 is to be believed, Perrie is by far the richest member of the group. Jade Thirlwall is not too far behind with a reported net worth of USD $8,000,000. Former member Jesy Nelson has a net worth of USD $3,000,000 while Leigh-Anne Pinnock is rumored to have a net worth of USD $2,000,000.