Ivanka Trump is the socialite turned political power player daughter of the 45th President of the United States, Donald Trump. She has always lived her life in the public eye mainly due to her family history.
Ivanka Trump has not spoken publicly on whether or not she has had plastic surgery. There are several reports speculating that she has had some work done, specifically to reshape her nose and to surgically enhance her breasts.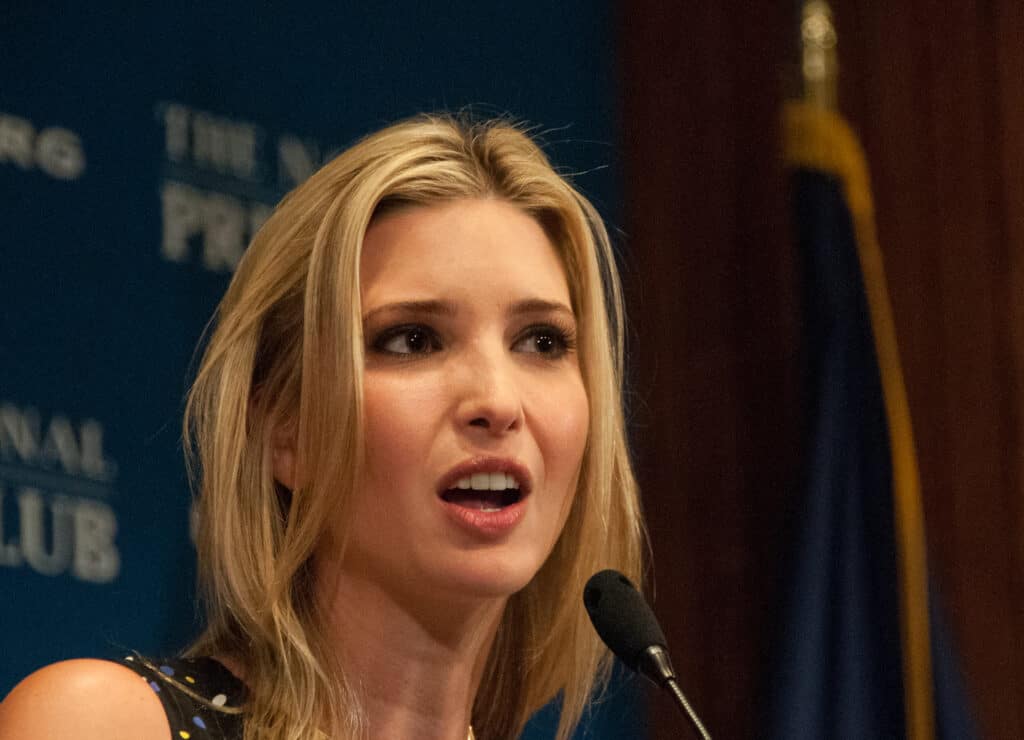 From wearing braces to dental veneers to get new pearly whites, there is no question that The First Daughter has made some improvements to her looks.
Changing In The Public Eye
Ivanka Trump has always been in the public eye, more so based on the infamy of her family than anything else initially.
She has modeled, has her own fashion label, appeared on her father's TV show, 'The Apprentice', and is a well-photographed socialite.
Since becoming the Chief Advisor to her father, the President, the spotlight has been shining ever more brightly on the fashion icon.
Ivanka Trump started her career as a model with Seventeen Magazine when she was a teenager. It is from these early photos that doctors and laypersons alike have made their comparisons to bolster their claims that she has had plastic surgery.
Subtle Changes
The most obvious change to Ivanka's face, other than the dental veneers for which her family is also famous, is her nose. It has been speculated that she must have had surgery to reshape her nose and that she has had botox.
In earlier photos, Ivanka's nose has a bump on the bridge which has seemed to have disappeared over the years, although, this is only speculation.
The Ivanka Makeover
Whether or not Ivanka Trump has definitely had plastic surgery, since being more in the spotlight, she has become the new face of enviable looks.
More and more women are turning up to plastic surgeons' offices with the request to make them look like the fashion designer and icon.
Plastic surgeons from Hollywood to Houston have claimed to have perfected the "Ivanka look" for their female patients desirous to replicate the perceived awe-inspiring beauty of the First Daughter.
The look is personified by Ivanka Trump's thin nose, big eyes, and more defined cheekbones. Women who have benefitted from these surgeries were apparently compelled to do so due to their belief that Ivanka was absolutely gorgeous.
Images of Ivanka's style can be seen on her Instagram page where she sometimes shares snippets of her life in the public eye with her 6.5+ million followers.