No matter your opinion on the Trump family, one thing that everyone can agree on is that Ivanka Trump, the entrepreneurial heiress, is seemingly always media-ready when it comes to her appearance. When going through her routine and preparations to meet a new day, what perfume does she favor?
Ivanka Trump has mentioned one perfume in particular that she wears, Quelques Fleurs, complimenting its fragrance. Ivanka has also created her own perfume, which was a product in her fashion line.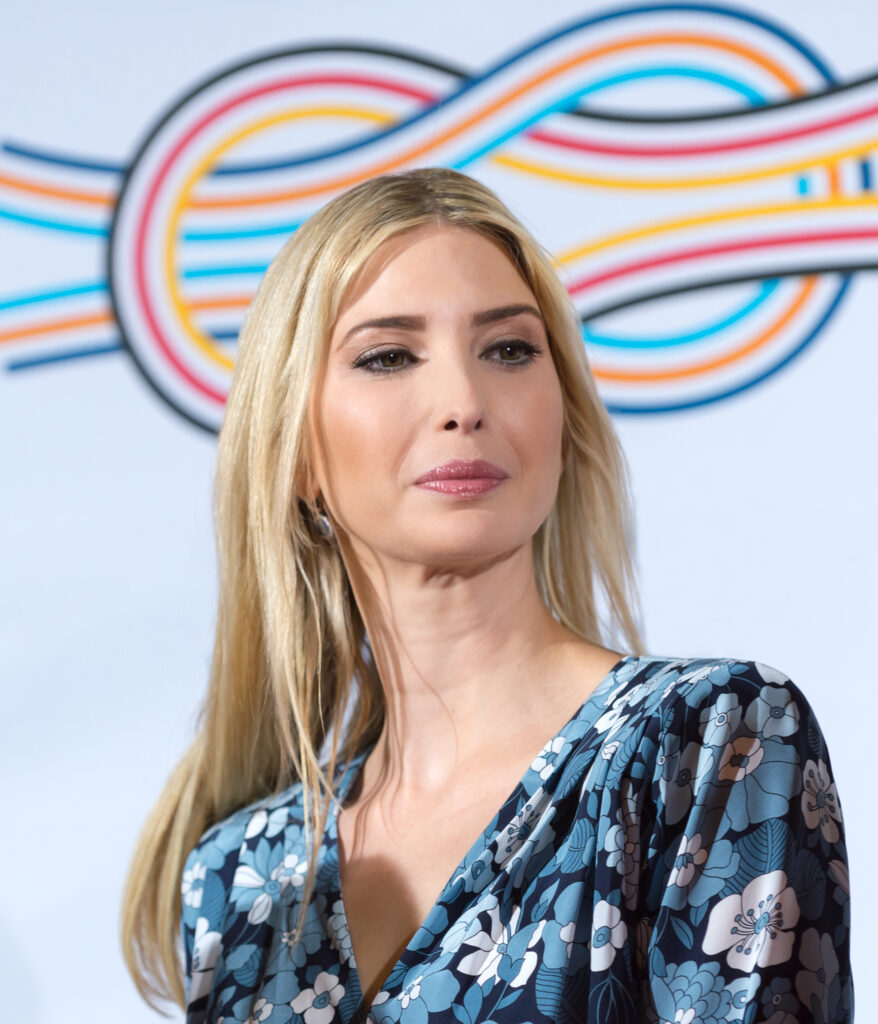 Even for years prior to her father's presidency, Ivanka Trump had positioned herself as a capable businesswoman, always maintaining a powerful and put-together image. She successfully cultivated then leveraged that image into starting her own fashion line, which also included perfume.
Ivanka's Perfume of Choice
We guess it wouldn't be very dignified if Ivanka were to say that her own custom perfume is the only one that she wears, so there's actually a varied mixture on offer for those who are looking to have their olfactory senses stimulated.
One of her favorite perfumes is the aforementioned Quelques Fleurs.
If the name wasn't a giveaway, it's a French perfume pioneered by the perfumer Robert Bienaimé all the way back in 1912. Apparently, it's her go-to in her morning routine, commenting on the "timeless quality" of the perfume.
Surviving that long in the ever-evolving world of perfumes really cements Quelques Fleurs as an enduring classic. Boasting a technique and formula that was revolutionary at the time, the floral combination piece is a classy choice for Ivanka.
Favored Flowers
Reviews and descriptions of Quelques Fleurs really vividly bring to life the complex and delicate tones of the premium-priced perfume. We'd love to get a whiff of some of that Ivanka-endorsed flowery goodness, and at around $200 a bottle, it's still conceivably obtainable, even if you don't have a multi-million dollar empire.
Quelques Fleurs must genuinely be a favorite of hers, as she has clearly drawn some inspiration for the subtlety and nuance in the classic perfume's tones when in the process of developing her own.
She took the floral idea and ran with it, but somewhere along the way decided to add in her own fruity twist to the palette of smells. If you're after the kind of scents that Ivanka likes, and don't want to pay too much for a big-name brand, then her perfume could be a good option
Her Eau de Parfum in particular is the result of years of refinement, likely owing to the fact that she's been actively participating in the development since 2012. Since then, there have been various ups and downs in popularity.
Eventually, her beauty products took a backseat to her political aspirations, however, so you might find it a little tricky to get your hands on any of her perfume.
Her Beauty Routine
It's pretty easy to imagine that Ivanka gets run off her feet, with children to take care of and her own family empire to manage. With that in mind, it can be difficult to find the time to dedicate to taking care of yourself.
With her choice of perfumes, it's no doubt that she's going to be keeping herself smelling fresh and flowery, but that's only part of the health and beauty equation. How does Ivanka manage to keep herself looking on top of the world as well?
Perhaps not too surprising considering how busy she probably is, but Ivanka is brutally efficient when it comes to getting herself prepped and ready for the day. Her routine reflects the realities of a woman who simply doesn't necessarily have the time to change outfits or glam herself up every single day.
She prefers to keep to a minimalist look, only committing to bare essentials that will withstand the rigors of travel, public appearances, and work, whilst still maintaining an air of femininity.
One of the tricks that she employs in order to give herself a little bit of dazzle, without going through all the hardship of excessive outfit choices or makeup routines, is to simply accessorize well.
With her choices of perfume and the way that she prefers to style herself, it's clear how Ivanka has managed to maintain a perfectly professional, yet feminine, appearance.