Born on January 18, 1955, Kevin Costner is an American actor from Lynwood, California. The 6'1" star is the third child of Bill Costner, an electric line servicer for Southern California, Edison, and Sharon Costner, a welfare worker.
Kevin Costner won two Oscars in 1991 for the American epic Western film Dances With Wolves. The two-time Oscar winner was so hooked with the manuscript that he wanted to make the big-screen adaptation, eventually directing, producing, and starring in the film.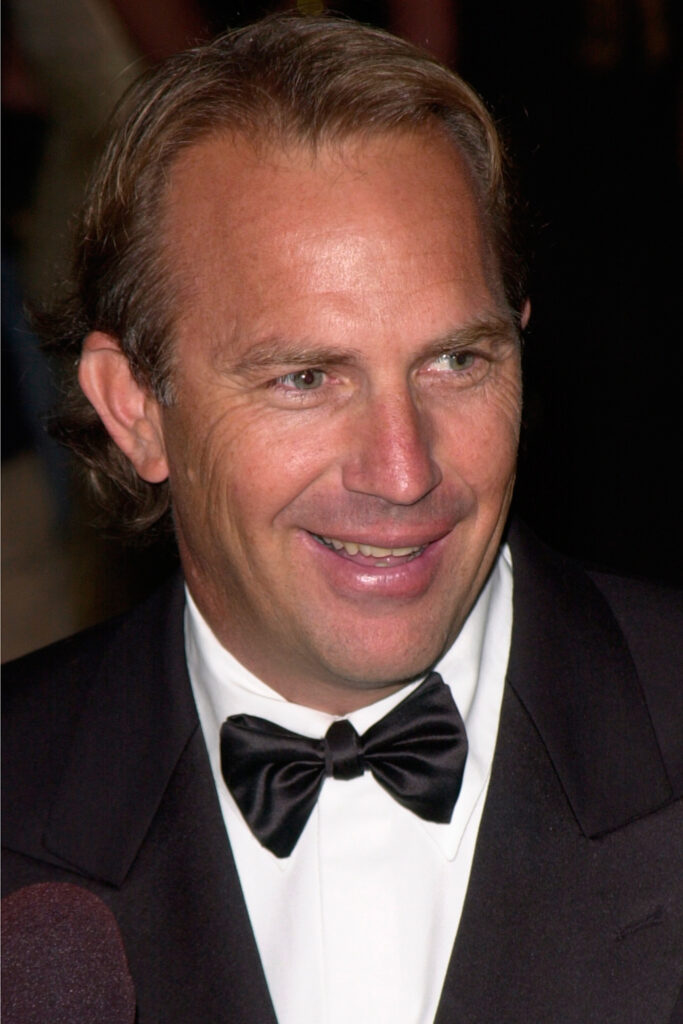 Let's learn more about Kevin's Academy Award-winning masterpiece that got him the highest honors in movies.
About Dances With Wolves
Originally based on the 1988 American Civil War novel of the same title written by Michael Blake, the film Dances With Wolves tells the story of a Civil War soldier who formed a bond with Lakota Indians. Blake also did the screenplay in 1990 with the hope for it to become a movie.
Kevin Costner plays Union Lieutenant John Dunbar, a decorated soldier who requested an assignment at the western frontier. There, he discovered the Native American Indians, or Sioux, that inhabited the land. The Civil war hero eventually befriends the natives and the wolf named Two Socks, earning their trust and slowly leaving his former life behind.
Mary McDonnell (Battlestar Galactica, 2004-2009 and Donnie Darko, 2001) plays Stands With A Fist, a white woman raised by the Indians. Graham Greene (Green Mile, 1999 and Maverick, 1994) is Kicking Bird, Lieutenant Dunbar's love interest and Rodney A. Grant (The Doors, 1991 and Wild Wild West, 1999) portrayed the native man Wind In His Hair.
In an interview with the NYT, Costner, who also directed the film, revealed that he wasn't looking for this particular subject; it was just there. Anyone who watches his directorial debut would witness his laid-back, folksy style, including his immense attention to detail.
Film Location and Budget
Dances With Wolves was shot in South Dakota, United States. As featured in the NYT, the three-hour epic took over five months to make in 27 South Dakota locations, on a small budget of $19 million. The film featured a total of 300 horses, 3,500 buffalos, 250 Indians, 150 cavalry, and 48 speaking roles. Kevin Costner wanted to deliver a cinematic experience showcasing the vast West — wild, untamed, and almost larger than life, as recalled by then-production designer Jeffrey Beecroft.
Costner and his long-time friend and director Jim Wilson developed the script for less than $70,000. Financing the entire project proved challenging, as three-near deals ended in failure. Fortunately, Orian Pictures Corporation came through with $10.5 million for the U.S. rights and Costner got a $3 million paycheck, giving $2.5 million back to the film so it could be produced.
Costner never really planned to direct the motion picture, stating that he didn't have the burning desire to direct it, but everyone he showed the script was at a loss on how the film should look. He also knew this would be a three-hour film. With budget constraints and the actor having a clear vision of how the film should be, he was the logical choice to become the director.
Having won two Oscars paid off with this decision.
Soundtrack
The original score and songs were composed by John Barry, known for his work in eleven James Bond films between 1963 and 1987 and movies like Out of Africa (1985), The Scarlet Letter (1995), and Chaplin (1992). Barry won an Oscar for Best Original Score in 1991, and a Grammy for Best Score Soundtrack for Visual Media in 1992.
Former couple Kim Basinger and Alec Baldwin presented the Oscar to Barry during the Academy Awards ceremony in 1991. Other nominees were Randy Newman for Avalon, Maurice Jarre for Ghost, David Grusin for Havana, and John Williams for Home Alone.
Oscar Glory
Dances with Wolves was nominated for an impressive 12 awards at the 63rd Academy Awards and took home seven for Best Picture, Best Director, Best Adapted Screenplay, Best Cinematography, Best Film Editing, Best Sound, and Original Score.
Costner was against Francis Ford Coppola for The Godfather, Part III, Martin Scorsese for Good Fellas, Stephen Frears for The Grifters, and Barbet Schroeder for Reversal of Fortune. Competing against these Hollywood heavyweights, this was a massive win for the first-time director Costner, receiving his Best Director award from Tom Cruise.
Fun Facts About Dances With Wolves
Based on IMDB, here are some interesting trivia about the epic Dances with Wolves motion picture:
Due to the enormous success and sympathetic treatment of the Native Americans, the Lakota adopted Kevin Costner as an honorary member.
The actor did all his horseriding, including bareback and gun shooting.
In the scene where the buffalo is charging at Smiles a Lot, the animal was actually charging at a pile of its favorite treat: Oreo cookies.
Kevin Costner spent $250,000 on animatronic buffalos for the climactic buffalo hunt to prevent any possible animal cruelty.
Actress Marcy McDonnell was reportedly very nervous about her love scenes with Costner that she requested to have them toned down.