Priyanka Chopra is an actress, model, and singer who is known for her accomplishments in the entertainment industry, for being a philanthropist, for being an outspoken activist, for being a savvy businesswoman, and for being Mrs. Joe Jonas. But, once upon a time, she was known as a beauty queen.
Priyanka Chopra won the 50th 'Miss World Competition' and was crowned 'Miss World' on 30 November 2000. She was the second consecutive winner from India, and the fifth overall. She credits her crowning as a 'trampoline' to the rest of her career.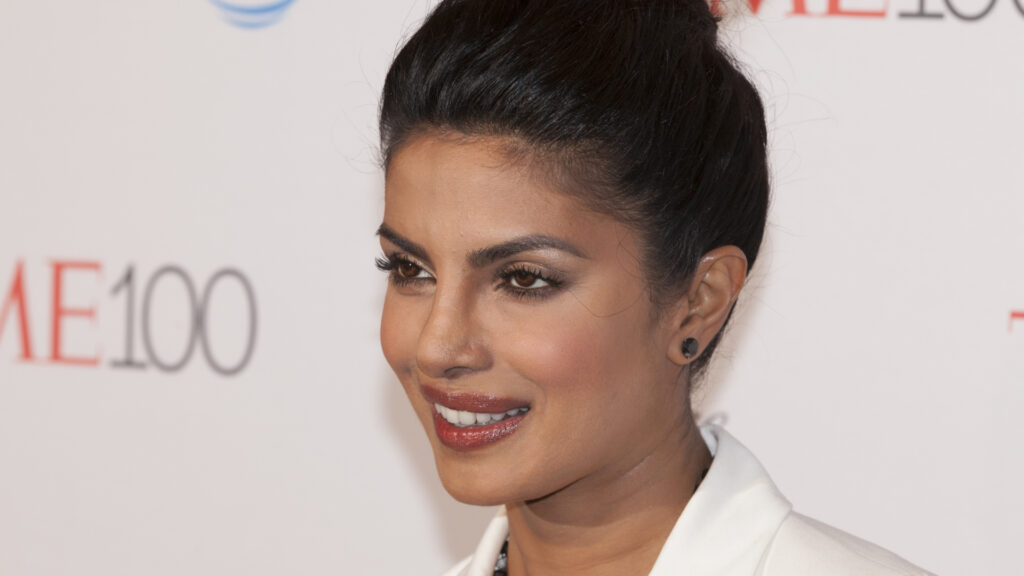 She's one of the most beautiful women in the world – and she still has the crown and satin sash to prove it. Read on to find out all there is to know about Priyanka Chopra's pageant days, how she felt when she won 'Miss World', and how she feels about the world of pageantry today.
When Was Priyanka Chopra Crowned Miss World?
Priyanka became 'Miss World' on 30 November 2000 when she was just 18 years old. She is the fifth woman from India to hold the title, and the winner the previous year – Yukta Mookhey – was also from India, making the 50th 'Miss World' crowning one for the history books.
The event was held at the Millennium Dome in London, United Kingdom, and was made up of some 95 contestants from all over the world. Priyanka's first runner-up was Italy's Giorgia Palmas and her second runner-up was Turkey's Yüksel Ak.
When Priyanka accepted the crown and was parading around the stage, she held her hands in the 'namaste' position. This was not a spiritual statement, but rather a safety move to ensure her dress – which was taped to her – didn't slip down.
She recalled the moment, telling People, "By the time I won at the end, I was sweating so much 'cause it was so stressful that the entire tape came off! The whole time I was doing my walk or whatever when I won, I kept my hands like this in a namaste, which people thought was a namaste but actually was holding my dress up. So uncomfortable!"
Would-be wardrobe malfunctions aside, her winning the title proved to be the stepping stone to what would become an incredibly successful career in her native India and the world at large.
Priyanka Chopra's Pageant History
Priyanka's entrance into the pageantry world was far from ordinary. Unlike other beauty queens, who spend most of their early life modeling and participating in local pageants as prep, Priyanka had only one previous runway experience under her belt when she entered 'Femina Miss India' in 2000.
After returning to India, Priyanka entered a local beauty pageant in the Bareilly area called the 'May Queen' when she was 16 years old. Unsurprisingly, Priyanka won the contest and her mother, Madhu Chopra, secretly entered her into the 'Miss India' competition.
Much to her surprise, Priyanka won that title too. Nicki Swift reports, "That was crazy. I never, ever expected to win. I was not supposed to, I had a train booked and I was supposed to go back and give my board exams, and I had a crown on my head. It was crazy."
How Does Priyanka Chopra Feel About Pageants Now?
Over the years, Priyanka has spoken openly open her time in the world of beauty pageants and how she feels about the industry as a whole. Contrary to many, who believe that beauty pageants are exploitive, degrading, discriminatory, and problematic, Priyanka is a staunch defender of them.
When The Guardian asked her whether she thinks beauty contests are demeaning, Priyanka responded, "What pageants stand for in general, yes, I agree that women shouldn't be judged purely on their looks. But Miss World was very clear about beauty with a purpose."
She continued, "It's a lot about your opinions, how you speak, how you connect with people, your compassion. All those things were at the fore instead of tweezing your eyebrows or wearing your best gown."
In 2020, Priyanka told Tatler, "It's something that I'm extremely proud of. It gave me a trampoline to my acting career. It gave me a sense of self, a sense of confidence to be able to stand in front of heads of state, to be able to speak in front of media from around the world, and actually know what I'm talking about."